Feature F1 Unlocked
Long term goals, the technical director search, and his driver line-up – James Vowles on his new job at Williams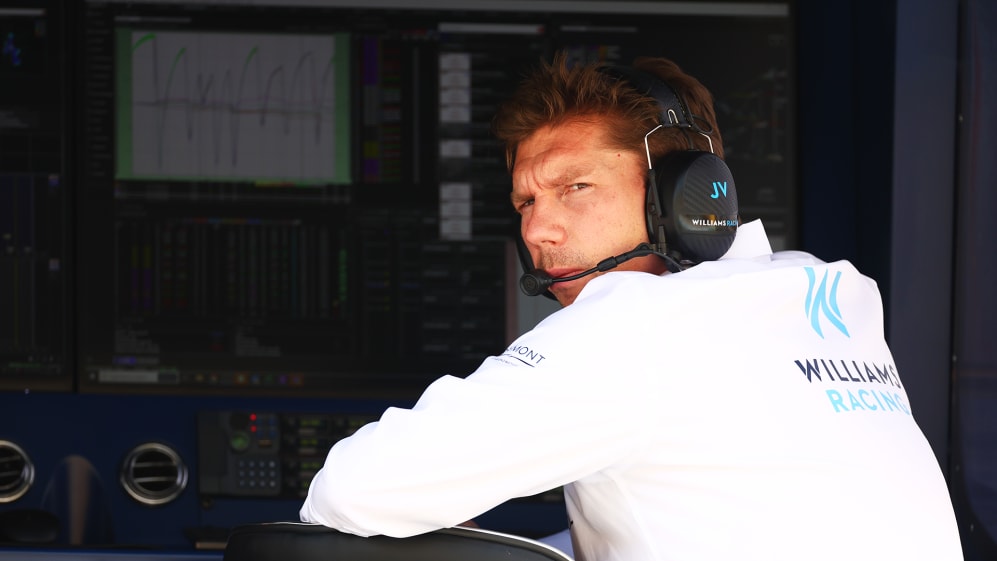 One point is not much to write home about for Williams, especially as that meagre score leaves them rooted to the bottom of the constructors' championship after five rounds.
But look beyond the standings, and you'll find a team that has made huge strides since last year and is not only showing signs of making progress from race to race, but is crucially building a foundation it hopes can deliver success in the years to come.
READ MORE: One point 'not a fair reflection' of Williams' potential in 2023 says team boss Vowles
Falling off the pace is quick and painful. A team can go from challenging for podiums to also-rans in the space of one winter – as Williams know all too well. Climbing back up can take years, if not decades. Rivals Ferrari are a good example of this.
Patience from your board of directors, then, is crucial if a team is to have any chance of finding a way back to the front. A jump like Aston Martin's – from seventh to second in the space of a few months - is a freak occurrence, a once in a generation type of episode.
For Williams, after years of a lack of investment, the project requires a rebuild from the bottom up. It's why rather than talking about success this year, next year or even the year after that, Williams Team Principal James Vowles – just five races into his new job – and owners investment firm Dorilton Capital are thinking long term.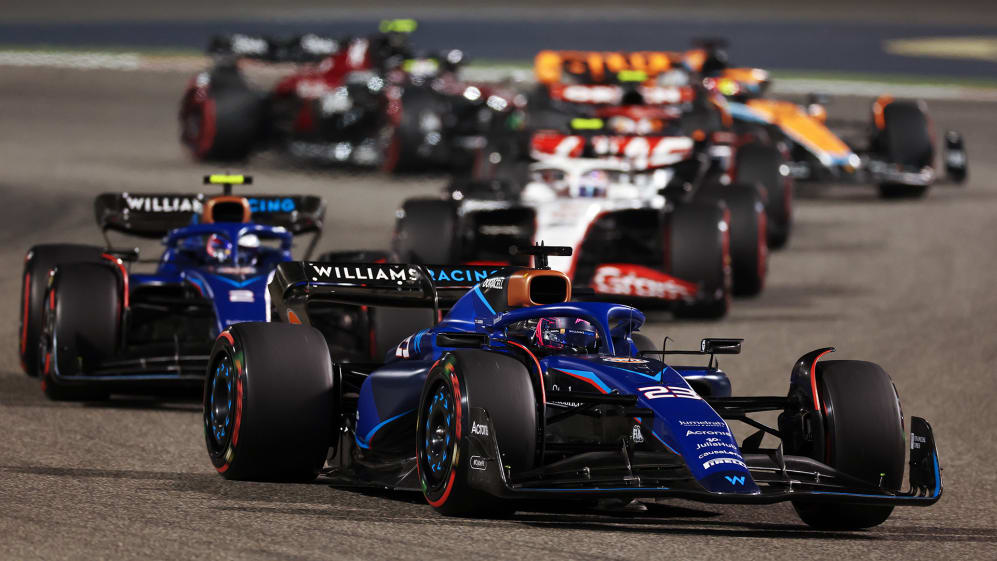 "Williams has been torn apart through different mechanisms, one because it was a place where you could find incredible people so the top teams would take them," says Vowles when we chat in the paddock. "We are having to regrow what we had. The foundations aren't proper stable foundations. We have got to dig deep, put proper systems in place to build on."
He adds: "We won't sacrifice anything on long term to make small gain for this year. Everything we are doing will still bring goodness to this year, but making sure there are proper systems next year, in '25 and in '26 as well [is the priority].
READ MORE: Playing the long game – How new boss James Vowles is plotting Williams' return to form
"This business is unique in that every two weeks, you know whether you're good enough or not. Most businesses don't have that. That's a blessing but also a curse, because every two weeks, you have to take people's focus from the upcoming race and put it on '24 [and beyond]."
Top of Vowles's 'to do' list is finding a technical lead. Finding the right person who fits with the way Williams works – and shares the same strategic views of Vowles - is not easy. It's why Vowles is keeping his options open and taking his time.
He's also open to having two leadership roles – a Chief Technical Officer, who takes a more strategic view, and a Technical Director, who runs the day to day technical office – or just one. Making that call will depend on the talent pool available.
It is in this area that there aren't a wealth of options. Yes, there are talented people in Formula 1, but convincing them to take on a project like Williams – and getting them to commit in the long-term – is no easy feat. F1 experience is a must, though, says Vowles, adding it's realistic to hope to find a solution before the end of the year.
READ MORE: Appointing Technical Director is priority No.1 says new Williams boss Vowles
"There are some great people up and down the paddock, but it's finding the right fit for the organisation we have, the right fit for someone who wants to be in here growing it for not just one or two years but multiple years. Someone who has experience and knowledge, but the right cultural aspects that match my own, match where I want the organisation to be.
"It's going well, I'm just not rushing the process. I hope within six months we have a firm pair of feet on the ground. It sounds like a long time, but it's got to be done right. It's not about this year, it's not even about next year, it's about the long term."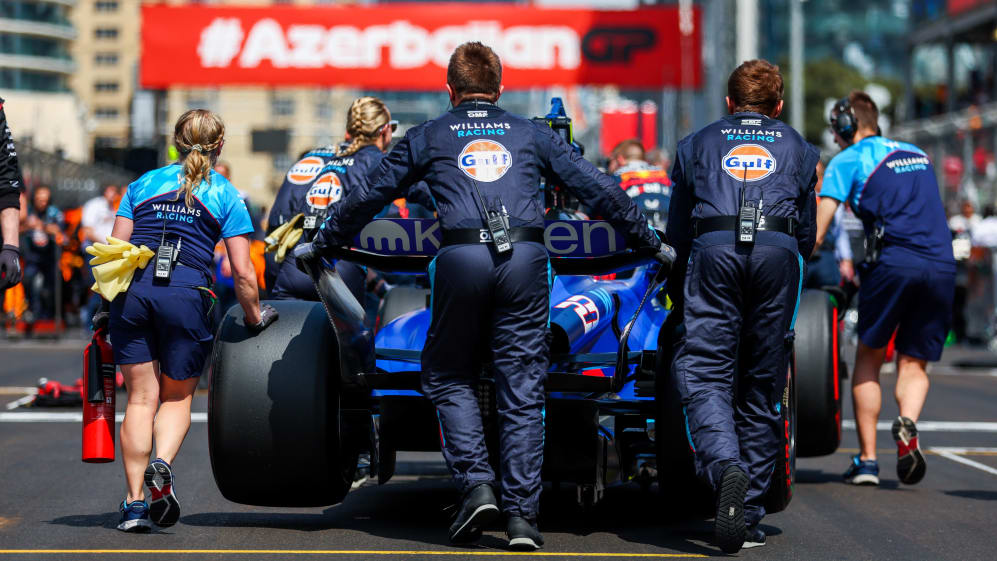 In terms of the level of experience the new role requires, Vowles adds: "We had Fred [Brousseau] join us [from the aerospace industry], he's our chief operating officer – I think that sort of fit is very good, it brings experience from different industry that is relevant to what we are doing but a different view on how we do things.
"But in a Technical Director role or perhaps a Chief Technical Officer role – you might need one or both – you very much need someone who knows how to do that within our business."
ANALYSIS: Why Williams made Mercedes' James Vowles their new Team Principal
In the cockpit, Vowles is pleased with his line-up that blends experience with youth. In Alex Albon, he has a driver in his fourth full F1 season who has come alive since joining Williams after being dropped by Red Bull.
Williams' family feel is an environment that Albon excels in – and having been hardened from those tough experiences with a senior team, the Thai driver has found a balance that is making him a very potent driver. His qualifying pace has been strong this year – and includes a Q3 appearance – and save for a small mistake that led to a big crash in Australia, he was on course for a healthy points-score there.
"He's incredibly likeable, he's a good leader, he's been through some tough times, which has modelled him into someone who is very good at what he does today," says Vowles. "You often find that if you have it too easy, you're not being pushed to your boundaries – [but] he really is.
"He's very confident. He knows what he can achieve – and what he can't. He wants to deliver every day of the week. It was heart wrenching what happened to him in Australia, for all of us,  but really with him, he's passionate. When he knows we could have achieved greatness, he takes it on his shoulders – maybe too much, but that is a sign of a great leader.
READ MORE: 'I'm very angry with myself' – Albon shoulders blame after crashing out of P6 in Australia
"He delivers. We saw in Bahrain, for 55 laps, he held up cars behind him, no stress, he just dealt with it [and went on to score a point]. I actually sat back and relaxed a bit because I could see he had it under control."
Vowles also rates rookie Logan Sargeant highly. He and the team know he is quick. They also know that the start of the season features a flurry of race tracks which he doesn't know – which has made it difficult for the American to find a rhythm.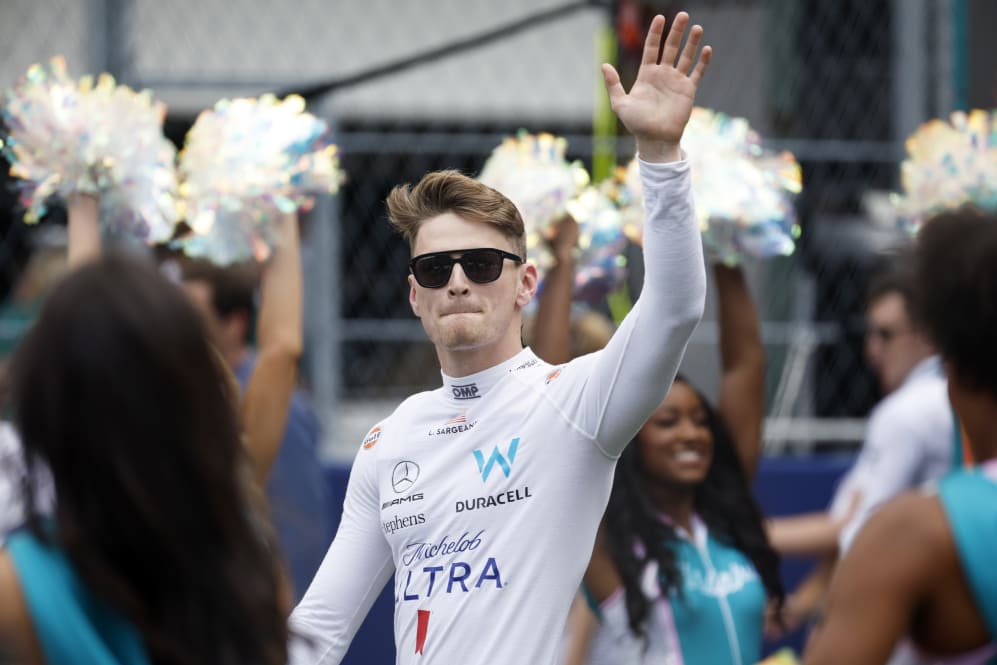 But once he's back on tracks he knows, and can find consistency, the team know the results will come and that momentum will help him get to grips with new venues quicker each time he visits.
"[He has] maturity beyond his years, a fire in his belly," says Vowles. "Australia, a track he hasn't been before – aside from having seen it on a sim – and that was OK. He was working his way to be better but it's tough to do that.
READ MORE: Behind the scenes with Logan Sargeant – Williams' rookie on the start to his F1 career and his home race in Miami
"In Saudi, he had a time that would have put him through [in qualifying to Q2] save for a small mistake. Bahrain, you saw performances – even form testing from the outset. He's been a cool cucumber from the get go."
Points will come if Sargeant keeps making steps and Albon gets clean weekends – and that'll be a welcome boost for Williams. However, it's their personal improvement – and that of the team – which is what really matters for Vowles, because that is what will give them a chance of not just moving up the field – but making them a permanent fixture there.
To read on, sign up to F1 Unlocked for free
You'll unlock this article and get access to:
Live leaderboard data
Epic experiences and rewards
Money-can't-buy competitions