Magnussen and De Vries offer differing opinions on bizarre Montreal run-off moment
Kevin Magnussen and Nyck de Vries were embroiled in a wheel-to-wheel fight for position late on in the Canadian Grand Prix, before they both managed to run wide and lose a huge chunk of time down an escape road as they were forced into a highly embarrassing pair of three-point turns.
It all started when the AlphaTauri man made a move on the Haas into Turn 1. He was on the inside, and appeared to push Magnussen wide, the Dane just clipping the edge of the grass into Turn 2 where he found himself now on the inside line.
EXPLAINED: 'Unsportsmanlike behaviour'? Why Lando Norris was handed a 5-second penalty in Montreal
The two banged wheels, with Magnussen's front wing end-plate rocking from side to side and pieces of carbon fibre flying as George Russell took advantage to slip past into 12th. But they weren't done there, with De Vries opting to try the switchback and pulling up alongside the Haas on the run down to Turn 3.
Back on the inside line, the Dutchman out-braked himself as he attempted to get ahead, the lock-up sending him straight on down the escape road. With nowhere to go, Magnussen followed – before cannily pulling across to block the exit and prevent De Vries returning to the track before he could.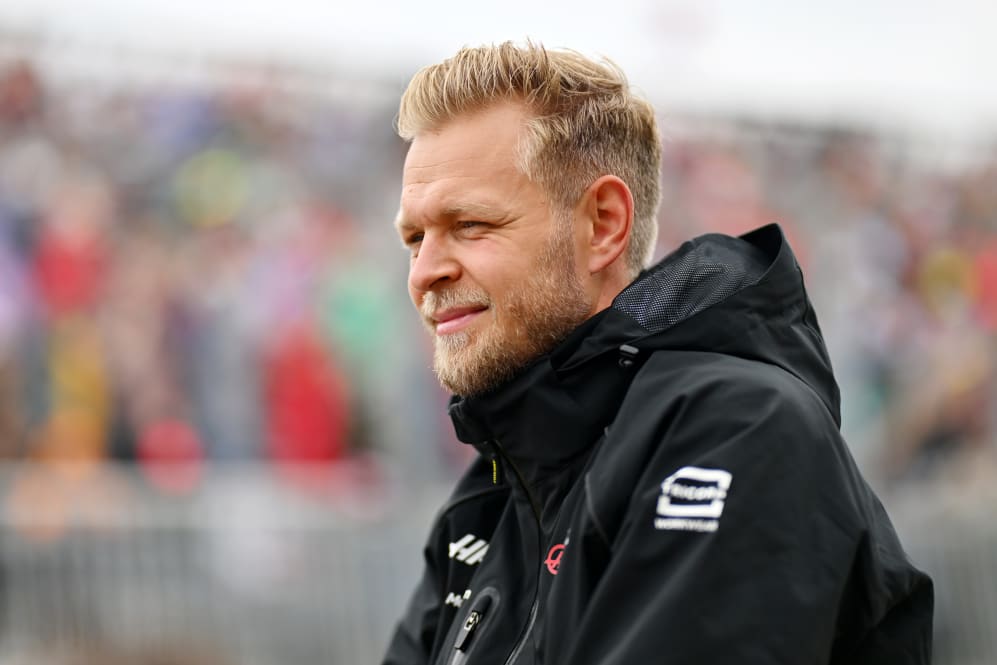 "I think it was a decent race up until the point Kevin [Magnussen] and I sort of got together," was how De Vries saw it. "We raced each other hard into Turn 1, I was able to undercut the exit of Turn 2, get onto the inside and then I think we both kind of missed our braking point. I was on the dirt, very low grip and then I went straight and we lost too much time there, and that was it."
That wasn't exactly how Magnussen remembered the incident though, the Dane slightly more succinct in who he believed to be at fault.
READ MORE: 6 Winners and 5 Losers from the Canadian Grand Prix — Who made all the right moves in Montreal?
"I think he just missed his braking; I was on the outside [and] I couldn't turn in because he was going straight," he said after the race.
By the time Magnussen had completed his three-point turn and returned to the track, releasing De Vries to do likewise, the two had lost over half a minute and a handful of positions.
Instead of fighting for 12th, they found themselves down in 17th and 18th and propping up the field. Their fight didn't end there – De Vries getting back past Magnussen when the Dane immediately pitted for new tyres, before Magnussen got back past the AlphaTauri a handful of laps later.
That messy moment rather summed up a difficult day for both teams, with neither Haas nor AlphaTauri scoring on a day where rivals Williams managed to pick up six points courtesy of Alex Albon's seventh-place finish.
READ MORE: Alonso says he pulled off '70 laps of qualifying' to beat Hamilton in 'amazing' battle for second