Magnussen and Grosjean demoted one place each after post-race time penalties in Hungary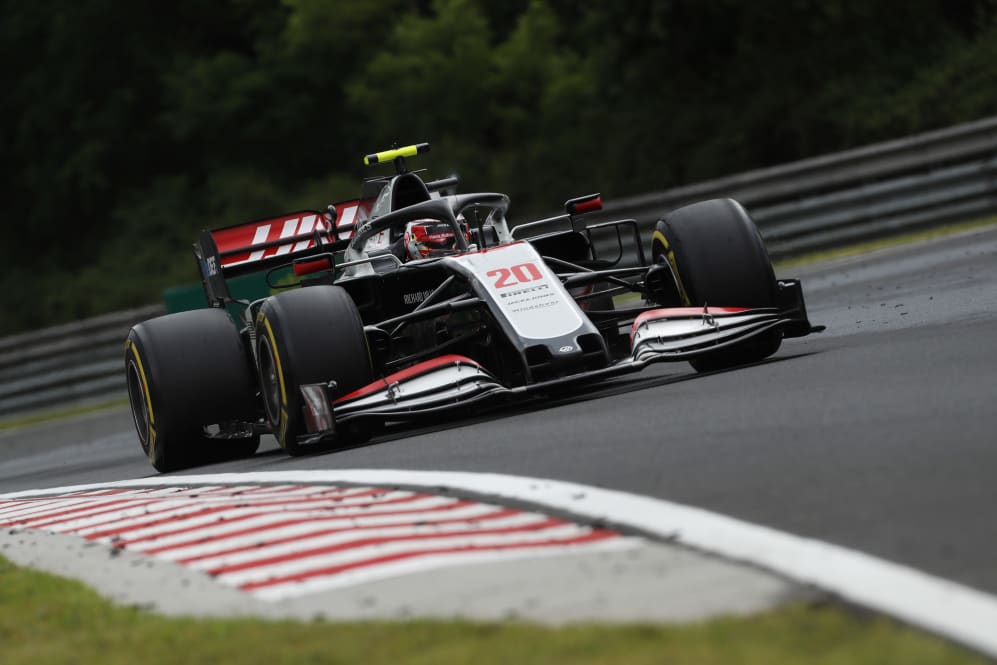 Haas drivers Kevin Magnussen and Romain Grosjean have both been hit with a 10-second time penalty after the Hungarian Grand Prix, as the team were found to have aided their drivers over the radio on the formation lap of the race, in breach of the sporting regulations.
As a result of the penalties, Magnussen drops to 10th from ninth, which means he still scores one point – the first point Haas have registered this season – while Romain Grosjean slips from P15 to P16 with Alfa Romeo's Kimi Raikkonen now ahead of him. Carlos Sainz is promoted to ninth.
READ MORE: Haas summoned to stewards over driver aids on formation lap, as Renault protest Racing Point again
The stewards found that radio transmissions between the drivers and the pit wall breached article 27.1 of the Formula 1 sporting regulations – "The driver must drive the car alone and unaided" – on Sunday evening at the Hungaroring, because the team instructed their drivers to pit for slick tyres on the formation lap before the start of the race.
Teams can instruct their drivers to pit during the race, but not prior to the start.
The stewards' statement, issued at 2000 local time, read: "Having considered the matter extensively, the Stewards determined that the team instructed the driver to pit. The team could not prove that one of the exemptions made under paragraph A. 2. a) to g) of the Technical Directive 011-17 was applicable.
"Therefore, the Stewards consider there is breach of Art. 27.1 of the Sporting Regulations, that the driver must drive the car alone and unaided."
As the rest of the field took the start on intermediate tyres, the two Haas drivers dove into the pits under the instruction of their engineers and switched to slicks, starting the race from the pit lane. The call proved to be inspired as the track was drying and they ran as high as third and fourth, with Magnussen eventually crossing the line in ninth.
READ MORE: Magnussen praises 'amazing call' from Haas that helped him to first points of 2020