Magnussen apologised 'many times' to Gasly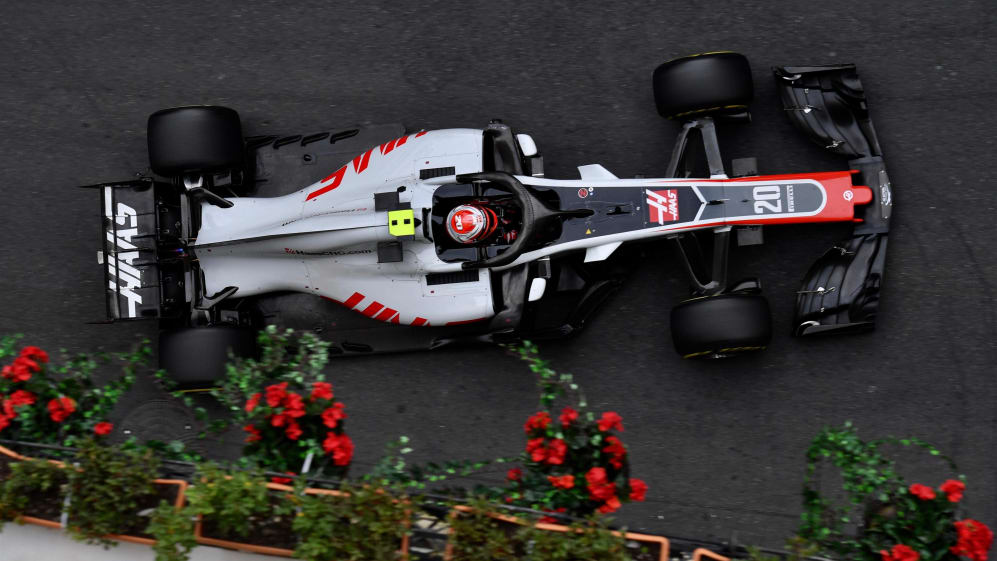 Haas's Kevin Magnussen says he has apologised "many times" to Toro Rosso's Pierre Gasly after their clash in Baku – which prompted Gasly to describe his rival as the most dangerous driver he's ever raced against – and has moved to clarify comments that he is prepared to "die in a car"…
Gasly and Magnussen were battling for 10th place and the final point at the second Safety Car restart when they collided. Magnussen was handed a 10-second time penalty as a result, but Gasly was unhappy with a second move shortly after, which you can see in the video below.
In an interview with news agency Reuters on the Friday prior to the Azerbaijan Grand Prix, Magnussen said: "I don't like compromises. I will give everything. I will die in the car. I won't hold back.
"When you put your helmet on and you're in the race, I find that's just everything there is in the world. I love my family, and there's so many things in life I enjoy, but when I'm in the car there's nothing else that means anything."
Magnussen has since made a statement on Twitter to clarify his comments, as well as well as giving his view on the incident with Gasly.
"The interview was done before the race in Baku and is not minded on the incident with Pierre in the race," said Magnussen. "I didn't squeeze Pierre on purpose and have apologised to him many times after the incident.
"I don't want to die in a race car. I was expressing my willingness to give absolutely everything in my power to achieve success.
"Success to me obviously isn't having accidents or getting penalties but finishing races in as high a position as possible.
"I am living my childhood dream of racing in Formula 1 and I've put my whole life into achieving that dream.
"So it is only natural for me to be giving absolutely everything I've got, to achieve success in racing and the day I no longer do that I will retire from racing immediately."
Magnussen is currently 12th in the drivers' standings on 11 points, one place and one point behind Gasly after four races.