Magnussen 'pleasantly surprised' with Haas despite finishing 13th in Bahrain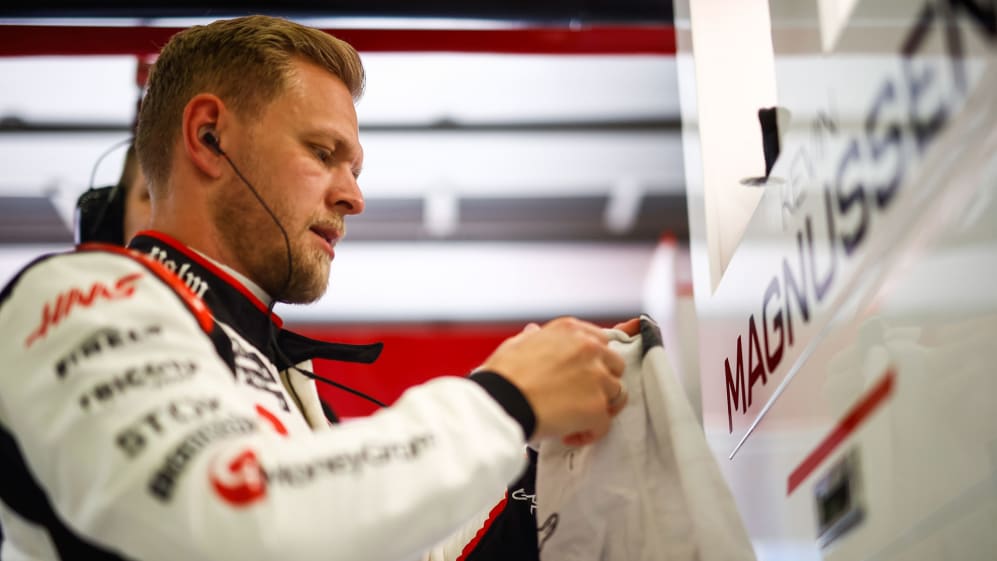 Kevin Magnussen couldn't replicate his "viking" effort from 2022 in this year's season opener as the Haas driver finished 13th in the 2023 Bahrain Grand Prix. But the Dane said there were still plenty of positives to take from Sunday.
Magnussen made a stunning return to Formula 1 in the 2022 Bahrain Grand Prix with a P5 finish from P7 on the grid, but this year he qualified 17th and finished 13th – two places ahead of new team mate Nico Hulkenberg, who finished 15th with 15 seconds' worth of penalties – in a point-less start to the season for Haas.
HINCH'S HEROES: Who starred under the lights at the 2023 season opener in Bahrain?
Despite that, the 30-year-old said: "I was pleasantly surprised with the race pace – I might be wrong, maybe when I go back and look at the lap times it's a different story. I think I started P17, and we didn't really get the strategy right.
"Still, we made up a few positions and it felt like the pace was alright in terms of where we came from. I think we were struggling a lot in testing and also in Friday practice with tyre wear. And in the race it felt like we made a step, so that's the positive thing."
Magnussen was the only driver to start the race on hard tyres as he ran a contrary strategy to his rivals, but he fell to last soon after the opening lap and couldn't trouble the top 10 when he equipped soft tyres for his final two stints.
He also remarked that he was hampered by a "bad qualifying".
READ MORE: Raikkonen to make racing return at scene of last F1 race win later this month
"Of course, it wasn't the weekend we dreamed of, but we learned a lot and I think on our side of the garage, we had a bad qualifying, made some mistakes there in the set-up.
"I think we did some damage control in the race, in terms of getting more out of the race pace than we thought we had, and that's one step at least. We need to take some more steps, of course, but that's okay," concluded Magnussen.