Feature
MAKING GAINS: How Renault emerged as best of the rest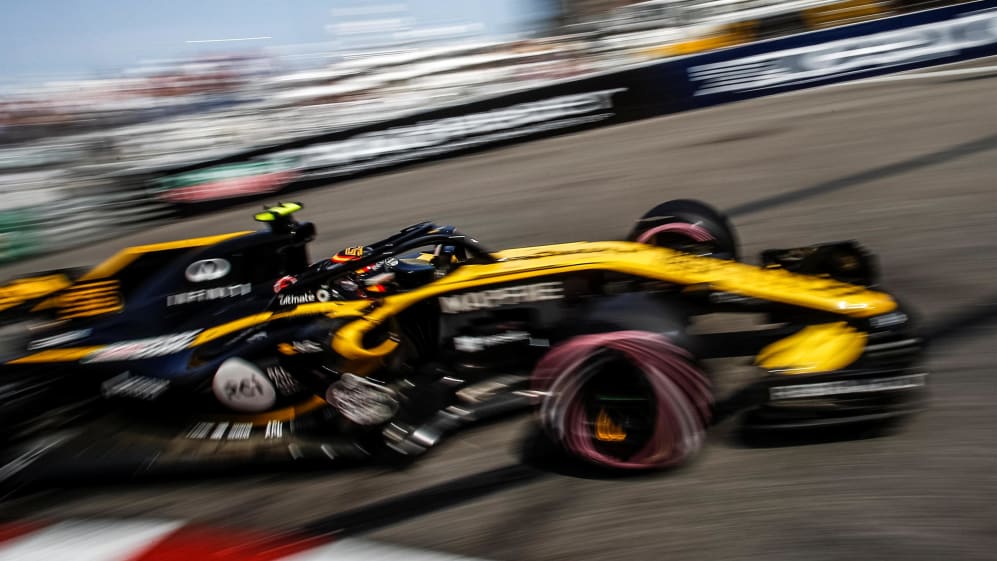 Three years ago, Renault were at a crossroads with their F1 programme. Should they stay as an engine supplier? Should they make Lotus their works team? Should they leave F1 altogether? They opted for option two and, as Lawrence Barretto explains, now in their third season, things are going rather well…
Renault finished their first Grand Prix on their return as a works team out of the points and more than 70 seconds behind 2016 Australian Grand Prix race winner Nico Rosberg. The challenge ahead of them was clear. Things would get harder from there that year, as the compromises they were forced into with the RS16 because of a late takeover of Lotus started to bite.
But the Renault board were prepared for this. There was no panic. A long-term plan had been put in place, which involved rebuilding the team from the ground up. That included completely overhauling their aging Enstone facility. It also meant a huge recruitment drive, growing what had become a depleted workforce to put them on a level to compete.
And there were also realistic targets set. Put simply, they wanted clear improvement year on year. At best, they hoped for podiums in the first two to three years and a shot at competing for the world championship by 2020/2021. While they haven't quite met the top end of their target at this stage, they aren't too far off.
Their progress, considering the competitiveness of the field behind the top three teams – Mercedes, Ferrari and Red Bull – is impressive. Year one, they ended up ninth. That improved to sixth last year (with arguably the fourth fastest car on pure pace by the end of the season) and now they lie fourth after six races.
Their points tally of 46 is only 11 shy of their 2017 final tally – and there are still 15 races to go. At this point last year, they had just 14. At the same point in 2016, it was a meagre six. So how have they done it? One reason, according to Managing Director Cyril Abiteboul, is that they have stuck to the plan and rigorously enforced it.
"It's quite good to see things are happening," he told Formula1.com in Renault's paddock hospitality unit. "In 2015, we were a bit nowhere from an engine performance perspective, a bit nowhere in our relationship with Red Bull and not sure what will happen next to our F1 programme. In the background, we were busy laying down a roadmap. What is nice is this plan is happening and it's delivering performance as it's supposed to be."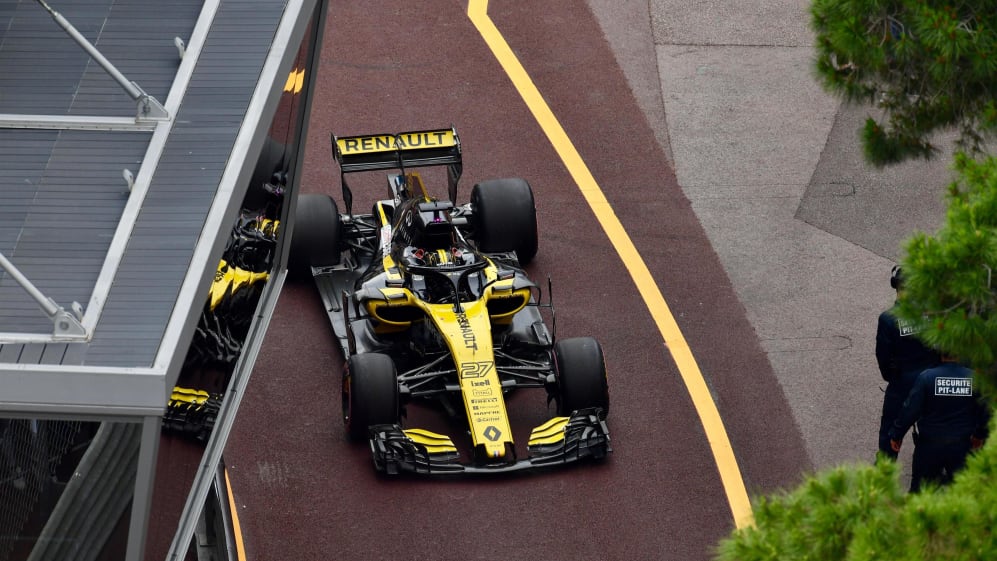 CHANGE OF MINDSET
Renault had a tough time in F1 in their most recent guise as an engine supplier. Mercedes and Ferrari had outsmarted them when the engine regulations were overhauled with 1.6-litre V6 turbo hybrids for 2014. Red Bull, a Renault customer, were scathing. It pushed Renault to the brink. But they have been reborn since taking over the struggling Lotus operation - the same squad they once ran to back-to-back championship glory in 2005 and 2006.
Running their own team has shifted their mindset positively. "The gains are coming from the fact we're turning around Enstone to move it from a Lotus team that was struggling to a top team," said Abiteboul. "We're also turning around [their engine base] Viry in the same way. It's very difficult to be an engine supplier in such a competitive environment when you don't have a works team.
"I'm not blaming Red Bull but in terms of motivation and in terms of culture, mindset, practises, we had lost contact with modern F1 by being just a supplier. Being back as a works team, it's creating an opportunity to turn Viry as it should be. That's all happening and as a consequence the product is being improved, it's getting back to a racing product.
"Our mindset in terms of performance development has changed. We are putting anything related to performance at the centre of the process. We have a dedicated group of people and testing facilities. That's the way we are catching up performance. We may also have the capacity to overtake and become best in class. That's the ambition, it's the sort of target that we never had before."
There remains work for Renault to do to meet that lofty target. They are still third of four in the pecking order, trailing Mercedes and Ferrari. it's been like that for more than four seasons now. Customers Red Bull are demanding more. And Abiteboul admits they have weaknesses and accepts they will be challenging to overcome.
"Not everything is perfect," said Abiteboul. "We still need to cure ourselves of weaknesses, in particular in quality control, reliability, logistics, lead time and all of that. These are things we are working on. I'm not too worried about the performance. We have what it takes, but we need to become one of the best if not the best.
"I'm a bit more worried about the time it will take to overcome our difficulties on the reliability side. It is taking some time, there will be some frustrations, there will be some moments where the doubts will be there, but if you take some perspective, the fact we are extremely organised, we're just focused on implementing the plan we have scheduled and not having any kneejerk reaction on Sunday evening or Monday morning after a bad weekend. I think it's paying off."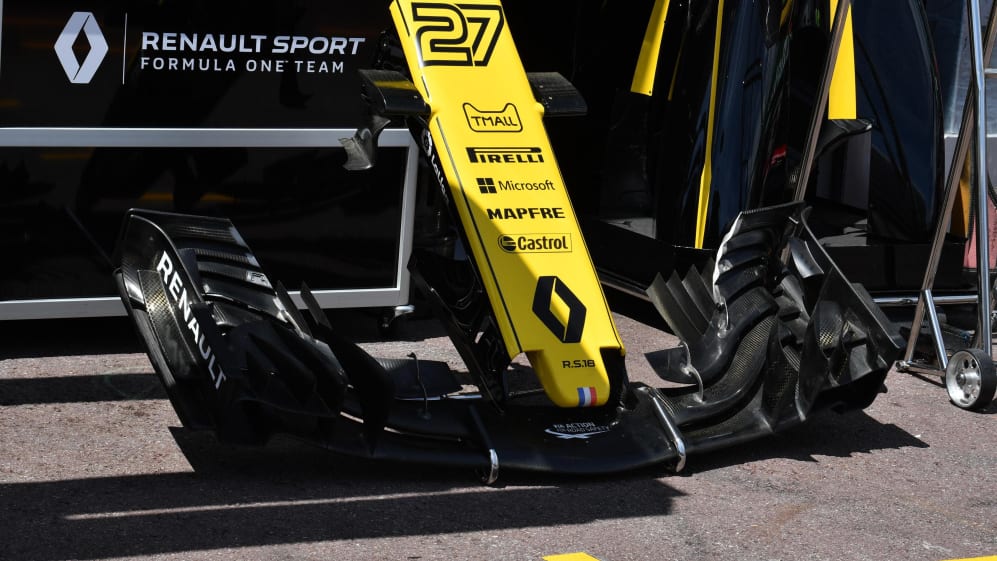 THE DEVELOPMENT RACE
Building a good car is one thing, developing it is quite another. And in 2017, Renault nailed that, with a major upgrade package at the British Grand Prix the highlight. "Last year, we impressed everyone with one major change," said Abiteboul. "But it was one major change around many changes to the structure and to the car. That combination generated the improvement in overall performance we had last year, which saw us move from eighth in the constructors' championship at the start of the season to fourth in terms of potential but sixth [in the constructors' championship] at the last race of the season.
"We have started this year the way we have ended last year, which is good because we are still building and we're not yet where I would like us to be in terms of capacity to develop a car in winter. But we're definitely stronger and we were one of the strongest teams last year in terms of in-season development.
"We started last year two seconds away from the top teams. We finished the season one second away. We started this season pretty much the same position, so one second away. And the target is to halve that deficit to the top teams and finish this season half a second off. But it'll take a lot of time, a lot of resources and a lot of talent to bridge progressively to the top teams."
Making the step from the bottom of the pack is impressive, but there are large gains for the taking if you get your house in order and have the budget to push things through. Making that next step to become a regular podium contender and race winner is harder, as Renault are experiencing, because the potential gains are smaller.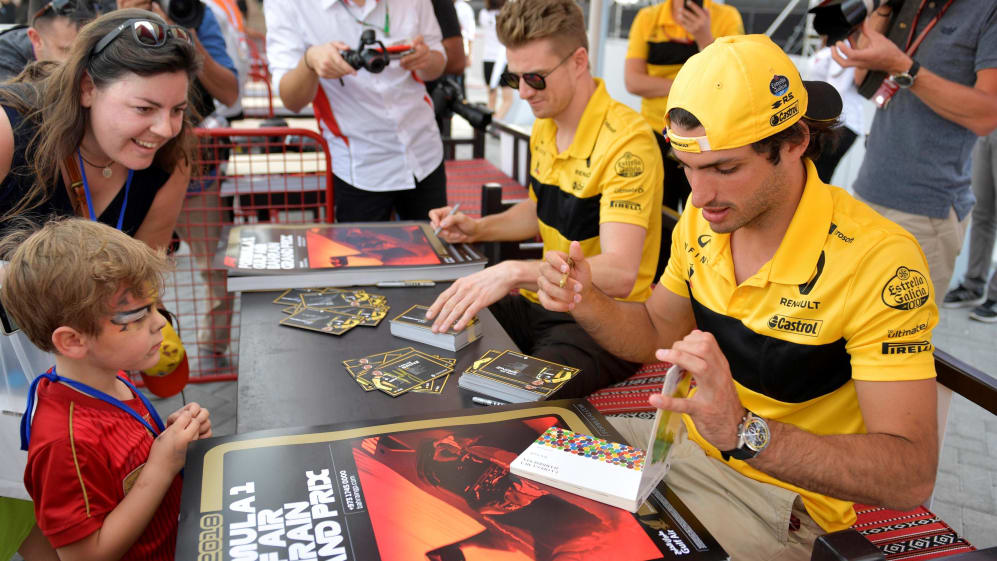 THE DRIVERS
Renault are going in the right direction. And crucially, they have a driver line-up capable of fighting towards the front. Nico Hulkenberg is currently eighth in the drivers' standings, just six points clear of team mate Carlos Sainz. The only non-top three team driver ahead of them is Fernando Alonso. "We have the line-up that is fully in line with the plan and the ambition and the expectation of all the people who have joined us," said Abiteboul. "Nico is receiving lots of positive comments from what he's done. Frankly, I don't think it has started this year.
"People are only starting to realise this year because the profile of the team is building, our results are improving. We've discussed it and we believe and he believes that he is at the best shape of his career. I'm pretty sure if he was given an even better car, he would be in the fight for the championship. I have no doubt about that. He's driving the charge for Renault, with the rest of the team, as was the plan when he joined us for this long term project.
"Carlos has a tough job [against Hulkenberg]. But he is extremely calm, professional and quick. He knows where he's losing, he knows what he's losing and he has set himself clear targets to reduce and bridge that deficit and I have absolutely no doubt, with that type of approach, he can be there. He's a great driver and the type of driver that we need right now."
There is, of course, a long way to go. 15 races in fact. And the threat from behind is real. McLaren are only six points adrift. Haas have proved they have a car capable of big points. Force India, Toro Rosso and Sauber on their day have top 10 pace, too. But Renault has the foundation in which to react to that threat and build to catch the big three. And for now, it's going to plan. Watch this space.