Interview
Making the best of his opportunity - Stoffel Vandoorne Q&A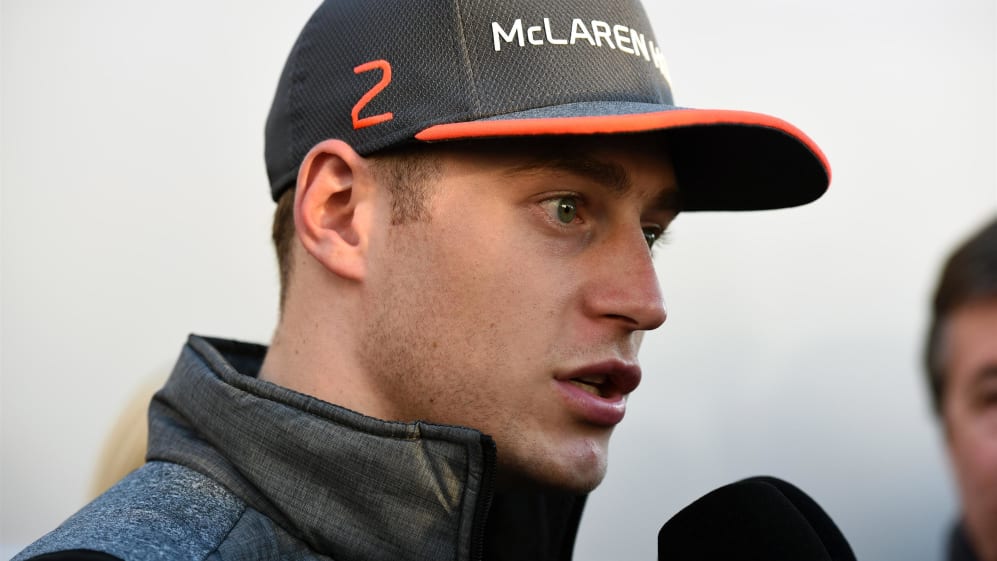 With a hugely disappointing pre-season campaign behind them, it remains to be seen how competitive the McLaren-Honda package will be when it hits the track in Australia. But that hasn't dimmed the spirits of Stoffel Vandoorne, who's determined to make the most of his long awaited F1 opportunity, whatever car he has underneath him. We caught up with the Belgian for an exclusive chat in Melbourne...
Q: Stoffel, very recently racing director Eric Boullier said that you are maybe the best prepared driver that McLaren have had. So one thing seems to be clear: if things don't pan out well it is definitely not because of you. Does that help?
Stoffel Vandoorne: That is very kind of Eric to say. I have now been with McLaren for the last four years and I have been waiting to make the step up to Formula One for quite some time. I had to be very patient in some moments. Throughout those four years I was very much involved in all the preparations that the team was doing for every Grand Prix. So I do have a lot of experience off-track, maybe not so much on-track yet. Following the team to nearly every Grand Prix and being able to follow all the procedures from a very close position - that makes me feel very much ready for this job.
Q: Can you talk us through your Barcelona experience? Obviously it is not easy to start your first F1 season with lots of reliability issues…
SV: Obviously Barcelona was not an ideal start for us, and that would be very difficult to hide. Everyone was expecting a bit more, which is normal from my point of view, especially if you look at the past two years. McLaren-Honda had a difficult start and was progressing a lot. So now everybody expected another step forward. It was not ideal, but this is the situation that we are in at the moment and we are aware of it. Nevertheless, we are going racing here in Melbourne and we have to stick together as a team and work as hard as possible to improve the situation. There is not a lot more that I can do at this stage, other than keep believing, which I do. McLaren-Honda is still one of the biggest teams in Formula One. We will get back to the front at one stage. The only question now is when will that happen? Of course, I hope sooner rather than later. So the conclusion is that we have to go with what we have and make the best out of it.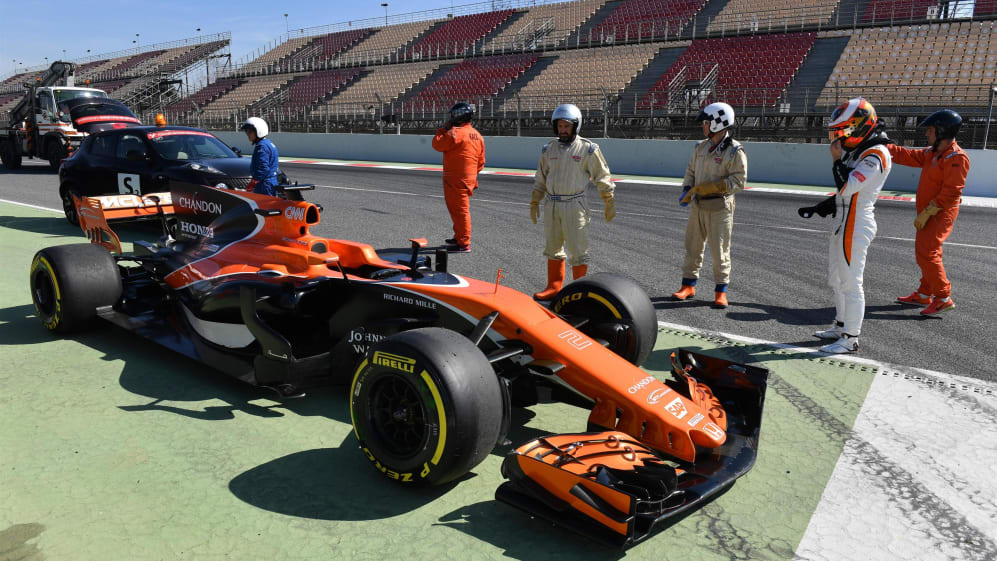 We have to stick together as a team and work as hard as possible to improve the situation. There is not a lot more that I can do at this stage, other than keep believing
Q: You and your car – you hardly know each other. Despite that fact, are there still expectations for this weekend?
SV: The first race of the season is always a special one. For me Melbourne will be the first time that I discover this track. This is great, as I think this will be a venue that I'll enjoy very much. Hopefully I can make a difference as a driver as well. This track is a semi-street circuit, and these are tracks that I usually enjoy a lot.
Q: It's not unusual for a lot of cars to retire at the first race, and the ones that finish are often in the points. Where do you expect to end up?
SV: It is not a good idea for us to set any expectations at this stage. We have had a very difficult winter testing, and therefore setting any targets would be the wrong approach. We need to make sure that we are not making any silly mistakes and at the end who knows what will happen. Hopefully we will get rewarded at the end of the weekend in some way.
Q: It is usual procedure that the cars used in testing are not necessarily the cars that will be on the grid at the first race. What has changed since Barcelona?
SV: For sure we have brought some updates to Melbourne, which I guess every team has done. So all of us do not know how these updates will perform. For us, all of them look very positive and we are looking very much forward to see how they work out.
Q: With limited mileage under your belt, how did you prepare for this race? A lot simulator work and speaking with the engineers?
SV: Personally I went to the factory two days before flying out to Australia to catch up with the engineers and go through a little debrief from Barcelona. And, of course, we have planned for Melbourne already. I did the simulator as well, as this is probably the best preparation that a driver could do not having driven the track in real life. I have not done a track walk so far, but I will run it before practice.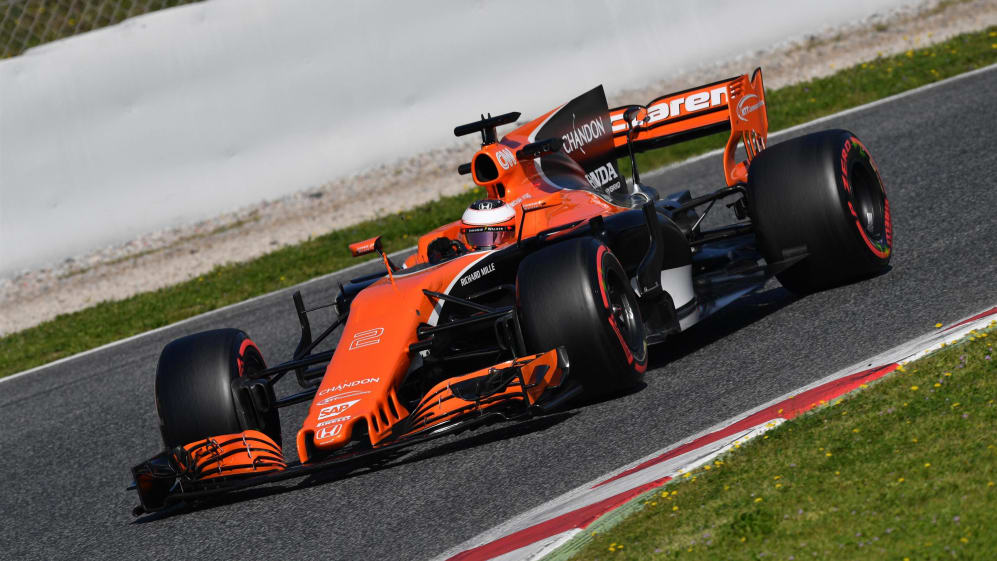 I think every young driver would say 'yes' in an instant if McLaren-Honda phoned you up and asked you to drive one of their cars.
Q: Some years ago it meant the world for a young driver to join McLaren – right now it looks a bit of a curse. From the outside it seems you've joined either too late or too early. How do you see it?
SV: For me it is still a very exciting time to join McLaren-Honda, even though the results are maybe not where we want them to be. I think every young driver would say 'yes' in an instant if McLaren-Honda phone you up and ask you to drive one of their cars. I am very proud to be part of this team and I am looking forward to having a great future together.
Q: Fernando [Alonso] has developed a certain kind of humour over the last two years. Have you adapted to him? How is your communication?
SV: I get on very well with Fernando, but he did not give me any tips. He will be a great team mate for me, a double world champion with a lot of experience and still one of the quickest drivers on the grid. Whenever I have any issues I can always approach him and we talk about things. He will also be a great competitor, as everybody knows what a tough driver he can be out on the track. For me all of this is great, to be able to share my first season alongside him.
Q: Despite the difficult situation, what are your objectives for this year? Sure you would have hoped that the outlook is more positive…
SV: I will approach this season the same as I have approached any other series I was racing in. This has usually worked out pretty well, as I have won a lot of championships in the past. I will have to work very hard together with the team and make sure that I am consistent. Every time I hit the track I have to perform. When I feel that I have done that at the end of the season, and have not done any stupid mistakes as well as showed progress, then I can be happy on a personal side.
Q: You have won a lot of races in your previous series; how much will you miss that feeling, knowing that you won't be able to do that in the foreseeable future?
SV: I miss it already. Every driver is competitive and all of us want to fight for victories and that is the very reason why I am in motor racing. Of course I love racing cars, I love the competition and, of course, I love the victories. Having to work for something, and eventually getting there sooner rather than later, then the day we are winning again the victory will taste even sweeter.