Feature
Malaysia preview - who will have last word in Sepang swansong?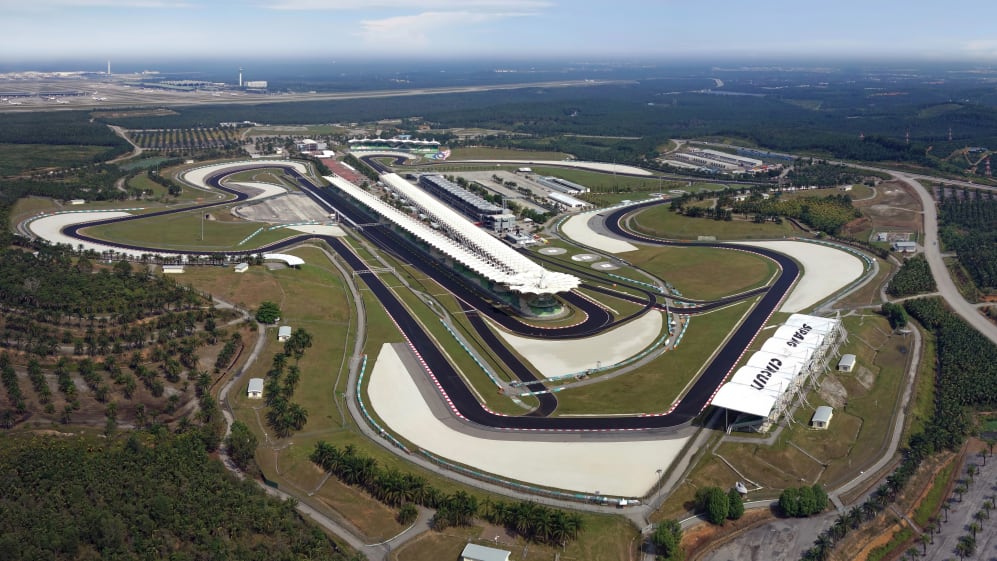 The debut of an exciting new talent, expected thunderstorms, and the resumption of an already red-hot title race between current pacesetter Lewis Hamilton and Sepang specialist Sebastian Vettel – there are plenty of reasons why Malaysia's farewell race should be an absolute cracker…
Gasly makes his bow
He's been rumoured to be on the cusp of promotion for some time now, but this weekend will finally see Red Bull junior driver Pierre Gasly make his F1 debut as he replaces Daniil Kvyat at Toro Rosso.
Kvyat, who is being 'stood down' for the 'next Grands Prix' after another self-induced DNF in Sinagpore, will no doubt be watching on anxiously as the reigning GP2 champion climbs aboard the STR11 for the first time with hopes of capitalising on the momentum that has put him within touching distance of the Japanese Super Formula crown and made him a frontrunner for a seat at Toro Rosso next season, once Carlos Sainz moves on to Renault.
The 21-year-old Frenchman has raced at the challenging Herman Tilke-design track before, but is under no illusions about how tough a debut to expect.
"I know it will be different to anything I've done before and the other drivers have been racing all season, so I will have a lot of things to get used to and learn about," he said.
"It's a super challenge and I can't wait for it to start. I have raced in Sepang. It was last year, when I took pole position for the GP2 race, so clearly it's a track I like. It is very tough with the high level of humidity but I am well prepared physically."
Thunderstorms on the horizon – much to Red Bull's liking
After the thrills and spills of Singapore's first ever rain-afflicted race, the drivers will be bracing themselves for more bad weather this weekend in nearby Kuala Lumpur – a city that is no stranger to monumental downpours.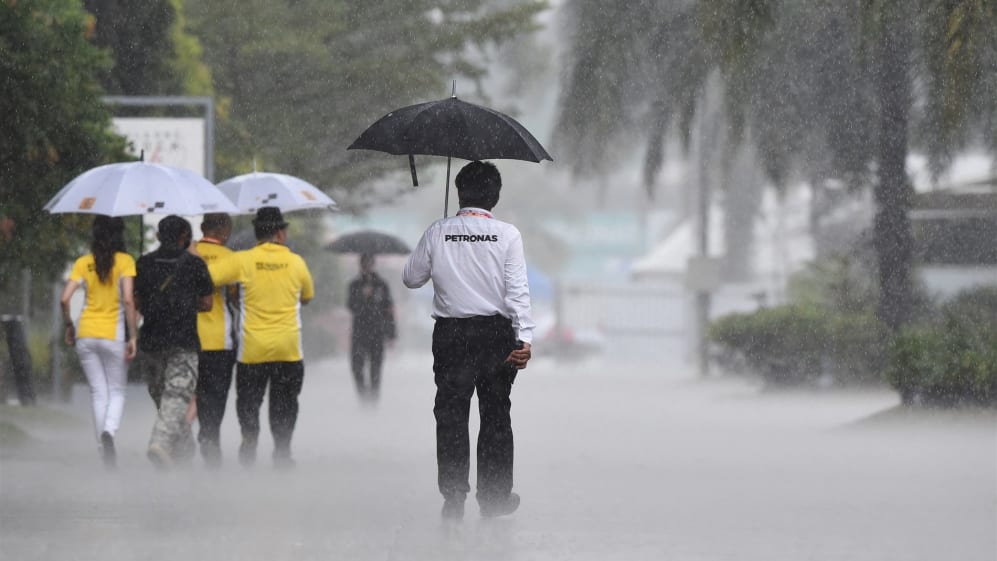 Thunderstorms are anticipated on all three days of the event, and one team delighted by that forecast is Red Bull who, despite their solid showing in Singapore, know their only realistic chance of repeating their surprise 2016 one-two here is if it rains.
"My victory last year in Malaysia was definitely unexpected," said Daniel Ricciardo, who finished second in Singapore last time out.
"I really didn't think our car was well suited to the track, but Lewis' [Hamilton's] problem opened the door and then I held off Max [Verstappen] in the closing stages to take the win. It just goes to show you never know what can happen.
"Set-up is always a compromise in Malaysia as you need a good car in the middle sector, but you also can't afford to lose too much time on those long straights.
"Let's see what the weather brings."
WATCH: Re-live last year's race in Malaysia
Ferrari determined to fight back
Sebastian Vettel headed to Singapore three-points adrift of Lewis Hamilton in the drivers' standings, and after taking a brilliant pole position at the street circuit he looked primed to turn that deficit into an advantage.
One unfortunate and highly damaging start-line incident later (pictured below) and he arrives in Singapore staring down the barrel of a 28-point deficit, though both Vettel and his Ferrari team are adamant that the battle is far from over with six races to go and 150 further points on offer.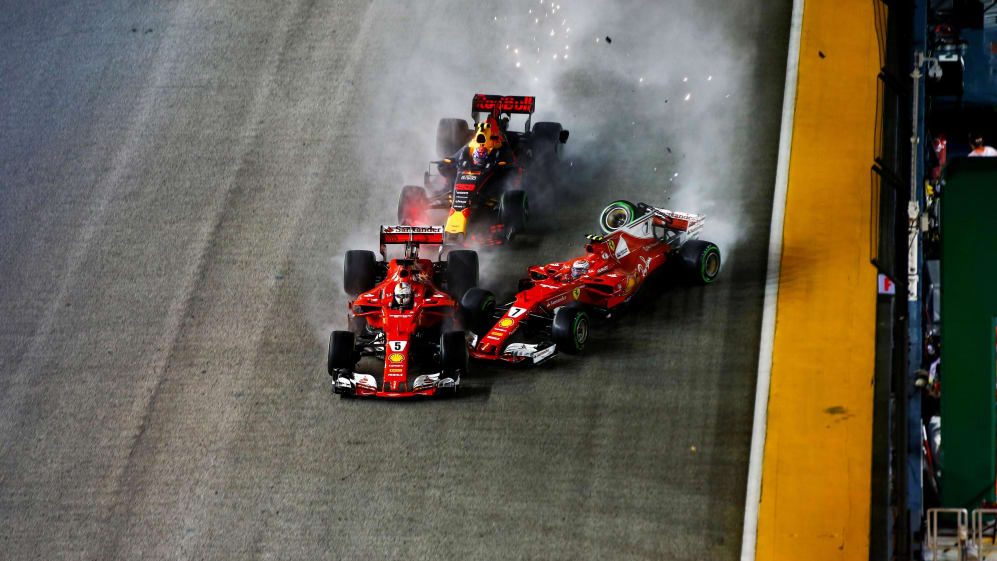 Who will have the edge this weekend? The answer is a tantalising one in that unlike Singapore, where Mercedes expected to [and did] struggle for pure pace, no one is quite sure.
Hamilton was cruising to victory in Sepang last year when his engine cried enough in the scorching temperatures, but a year before that it was Ferrari who triumphed, with Vettel making the most of his car's superior ability to look after its tyres to claim his first win for the Prancing Horse and a record fourth victory at the Malaysian circuit.
In short, on a circuit which has characteristics that could play to both the red car's and the silver car's strengths, victory could be decided by the finest of margins.
Palmer looking to maintain momentum
Contrary to all the speculation in Singapore after the announcement that he will lose his seat to Carlos Sainz in 2018, Jolyon Palmer will be racing for Renault in Malaysia, as a rumoured early switch for the Spaniard came to nothing.
Fresh from an excellent sixth-place finish in Singapore, where he had a trouble-free weekend for the first time in a long while, the Briton said he will be pushing as hard as ever through to the final race in Abu Dhabi.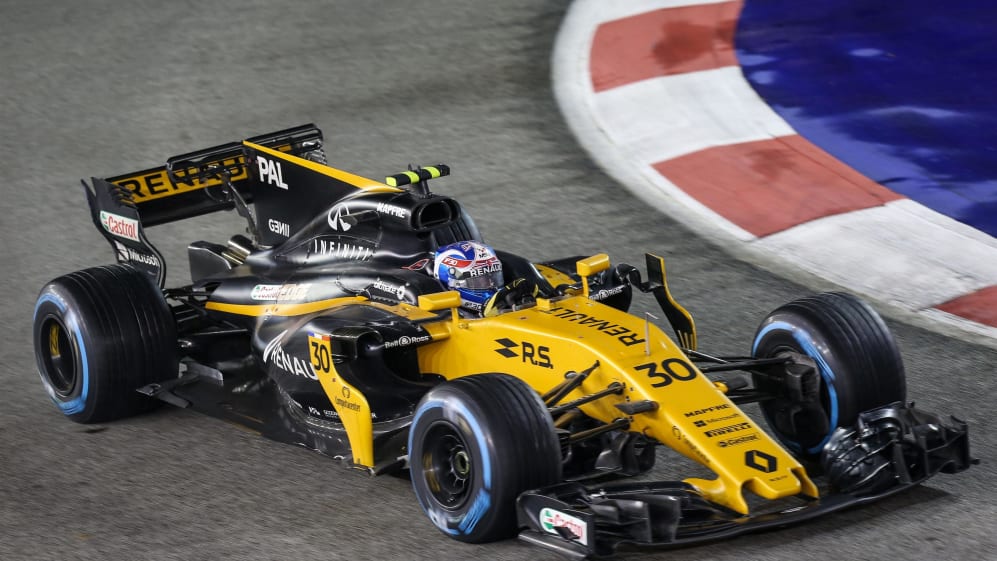 "Honestly, I don't feel any difference to the previous 13 races," he told reporters after his best race of the season. "The pressure is on in F1. I always want to do well. Even at the start of the year I wanted to stay ahead, and needed to do good results. I wish this result had come earlier, but it's been a tough year.
"This is still only a 20th of it all. I'm still focused on each race as it comes, and with six races to go, whatever lies in the future, lies there. But I want to do the best in each race and leave the team with my head held high at the end of the year. Hopefully there are many more results like this."
On a flowing circuit with a mixture of corners that should suit the R.S.17, which will have new, shrink-wrapped rear bodywork to improve drag, Palmer and team mate Nico Hulkenberg are hoping to maintain Renault's position as the fourth-fastest car.
After scoring his first world championship point in Malaysia last year, Palmer is hopeful of continuing Singapore's trend and helping the team in their quest to catch Williams for fifth place in the championship standings by season-end.
"I got points in Malaysia last year, so this year I hope we can get some more. The car keeps getting better, and I'm certainly improving too, so we'll aim to get another good result.
"I have six more races to show what I can do and hopefully other people can see what I'm doing. I'm doing it for myself, and focusing on each weekend as it comes."
Leclerc back in FP1
Pierre Gasly isn't the only lower formula star stepping up in Sepang this weekend - Formula 2 champion-elect Charles Leclerc will also make a fleeting return to F1 action as part of his new deal to do four FP1 sessions for Sauber.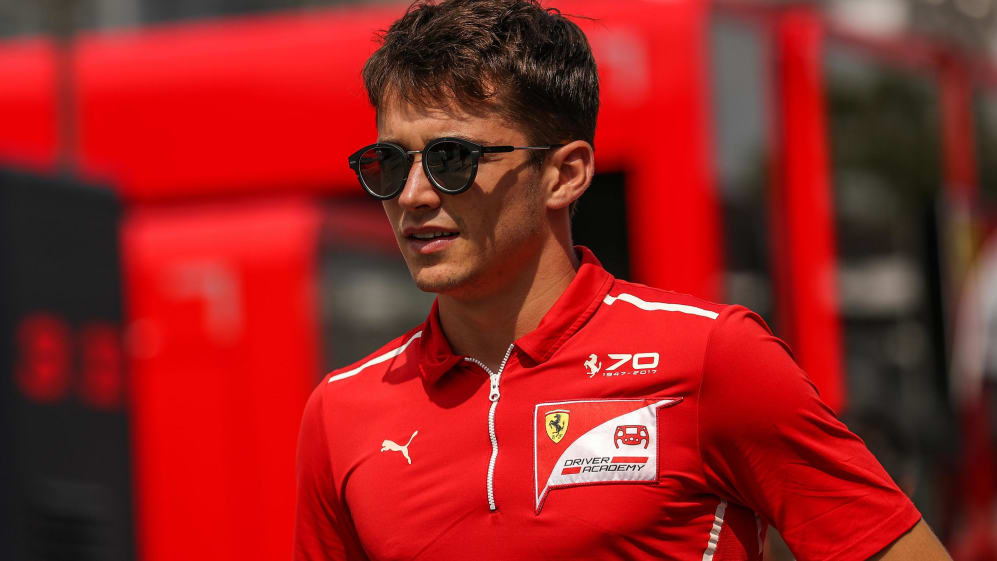 The Monegasque racer – a member of the Ferrari Driver Academy, who topped the times for the Scuderia on the opening day of August's post-Hungary test – got four practice run outs for Haas last year with promising results, and many are seeing this as a potential prelude to a full-time promotion to Grand Prix racing with the Swiss team next year.
The 19-year-old will take over Marcus Ericsson's car for the weekend's opening session.
WATCH: Virtual Circuit Guide - Malaysia
Softer than before
In an interesting departure from 2016, when they brought their orange-marked hard, white-marked medium and yellow-marked soft compounds to Sepang, Pirelli have deleted the hard and added the red-marked supersoft compound to their range this weekend.
Track temperatures are usually hot enough here to fry an egg, and wear and degradation levels are normally high, though the new surface last year proved less abrasive. Nevertheless, the energy loadings on the tyres are very high in the mixture of slow, fast and very high-speed corners.
If – and it's a big if – it stays dry, two-stop strategies are the most likely, and teams have gone for an interesting selection of compounds in their 13-sets-per-driver tyre allocations.
At Mercedes, Hamilton has gone for a set of mediums, five sets of softs and seven supersofts; Valtteri Bottas has opted for two mediums, four softs and seven supersofts. Daniel Ricciardo has chosen one, four and eight respectively, while Red Bull team mate Max Verstappen and the Ferrari drivers have all gone for one, three and nine.
Interestingly, the Williams and McLaren drivers have gone for one, two and 10.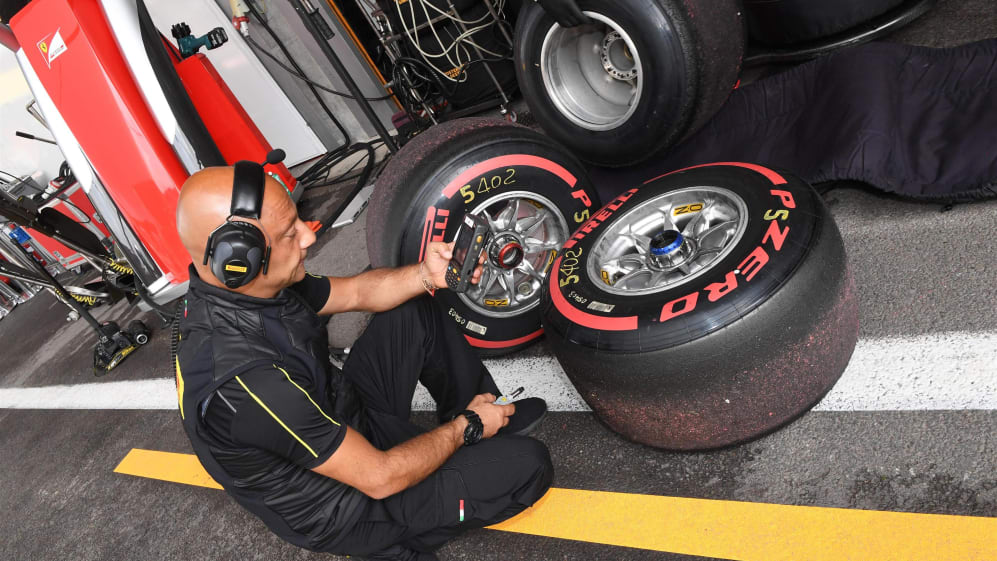 "The Malaysian Grand Prix we saw last year was somewhat different to previous seasons, thanks to its return to an autumn slot and the comprehensive resurfacing work that took place in 2016," Pirelli's head of car racing Mario Isola points out.
"This also had the result of improving drainage: an important aspect at a circuit where it can rain so heavily and frequently. However, the characteristics of new asphalt can change from one year to the next, so it will be interesting to see what the effect of this is.
"This year we are bringing the softest selection of tyres ever seen in Malaysia, which we expect to result in even faster lap times, with the supersoft used there for the first time. Consequently, all previous strategy calculations will have to be adjusted, making the work done in free practice particularly important."
A fond farewell
Finally, as mentioned, this year's race in Malaysia will be the last – at least for the foreseeable future. When the Sepang International Circuit debuted on the calendar in 1999, it marked the start of a new era in F1 racing. Not only did it pave the way for further new races in the Far East, it brought us the first of several Hermann Tilke-designed tracks – and one that remains a firm favourite with drivers to this day.
"I've always loved the track," says Haas's Romain Grosjean. "It's been my favourite track for a very long time. I just love the layout. It's a great challenge, a great track, and when you have a good car, it's an amazing experience."
"It's sad we will be racing here for the last time because it's such a cool track," adds Force India's Esteban Ocon. "I am going to miss it."
He's not the only one.