Interview
Marcus Ericsson Q&A - this weekends my turn for points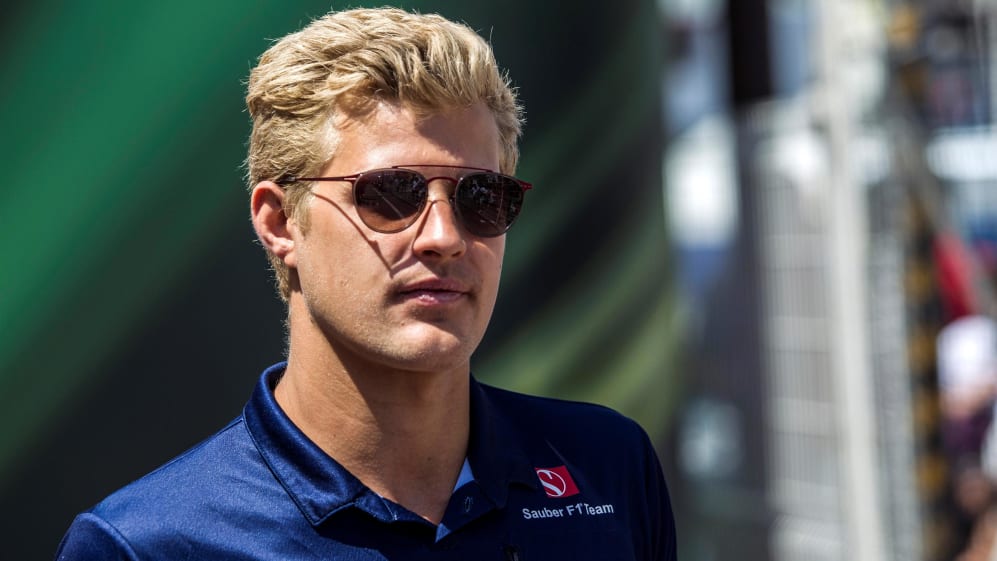 After a tough start to the season, Sauber's 2017 campaign took a positive turn at the last round in Spain, where they scored their first points of the year. Convinced their competitiveness is on the up, Marcus Ericsson sees no reason he – rather than team mate Pascal Wehrlein – shouldn't add to that tally with a top-ten finish in Monaco. We caught up with the Swede for an exclusive chat ahead of the famous street race…
Q: Marcus, zero points for you so far, though you are at least ahead of a former champion, Fernando Alonso, in the table. Any consolation in that?
Marcus Ericsson: Not really. I was very close to a points finish at the last race in Barcelona – in P11 – and that was a bit frustrating. But it was a good weekend overall for the team, as we were a lot more competitive than we've been before. Pascal's points finish was a big boost for everyone, bringing a lot of positive energy. Of course we would like to repeat it this Sunday - this time with me in the points! (Laughs) Hopefully my luck will turn and results will come my way.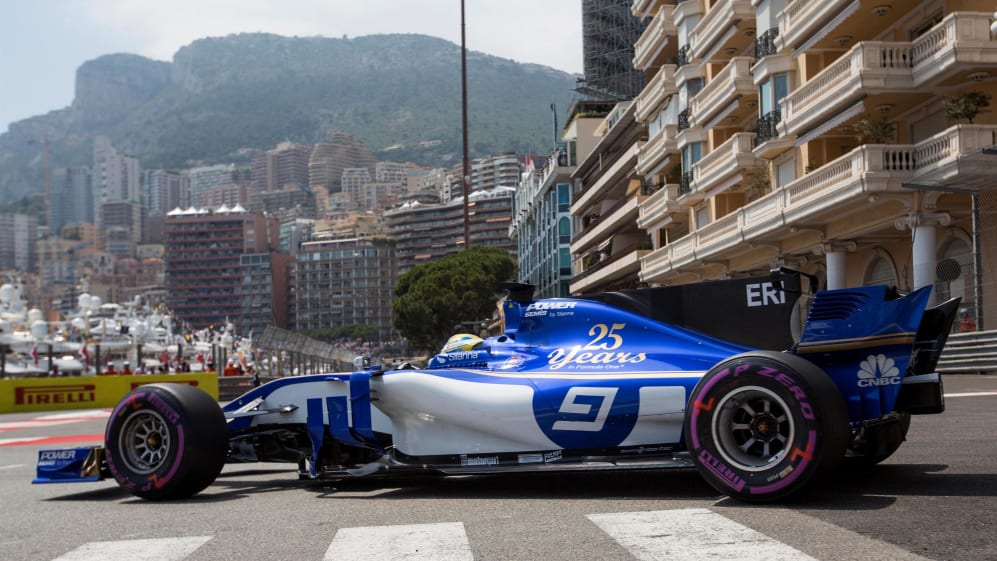 So far there have always been small, small margins that didn't play to my advantage
Q: You have been close to Q2 and to points on occasions. Can you talk us through the misfortunes that ended those chances?
ME: Let's start with Barcelona. We had a very good weekend there, but my luck faded already in qualifying when I was only five-thousandths behind Pascal, who made it into Q2. In the race I was then on a two-stop strategy which I think would have worked, but the virtual safety car came at the completely wrong time for me, so I lost a lot of time and positions. So far there have always been small, small margins that didn't play to my advantage. Once everything falls into place it should work for me.
Q: So of the races so far, Spain was the one where you really had hoped to finish in the points?
ME: Yes, definitely Barcelona. At the other four races we haven't been so competitive.
Q: Is it annoying that the new guy in the team finished in the points first?
ME: Of course the battle between team mates is something that is important and you give a lot of focus to that. And, sure, I would want it to be me giving the team the first points in 2017. But you also need to be a team player, so I was very happy for the team as it was a big result. Now I have to make sure that next time it is me.
Q: Sauber opted to race with the 2016 Ferrari engine this season. Your team principal Monisha Kaltenborn said that in hindsight it was perhaps a mistake. How much of a mistake is it for you, as the one driving the car?
ME: The step that Ferrari has made with the 2017 engine is much bigger than we had expected. But we have made that decision a long time ago - at a time when nobody could have guessed what will happen this year. Yes, in hindsight we would have been better off with the 2017 engine - but on the other hand, with knowing what you get from the engine side the team was able to focus much more on the car over the winter. Afterwards it is easy to say we should have done this or that. My guess is that on some tracks we will be competitive, on others not.
Q: If you had same spec engine as Ferrari and Haas, how much brighter would Sauber's chances be? What's your guess?
ME: That is difficult to say, but my guess is that the gain could be around half a second. And with that we definitely would be in the midfield.
Q: This weekend marks one of the bigger upgrades for the team - especially with the new floor. How much have your engineers estimated it could bring?
ME: Actually it should bring something, even if it didn't show yesterday as we are still in the process of evaluation. But clearly this is a track where every bit of extra downforce is valuable. So let's see what we can find for qualifying. Our first upgrade step was Barcelona and it worked there in the race. So we are pretty optimistic, even if I have to say that there it was working for us already in the first two practice sessions - and that didn't happen here.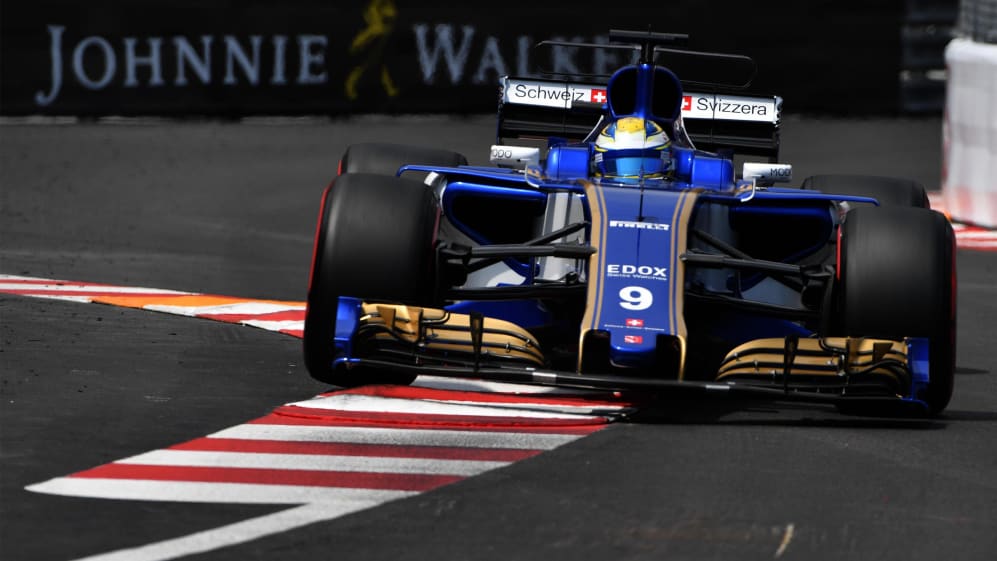 I was playing ice hockey until I was 13 or 14 - it helps me now to stay extremely focused
Q: Monaco is a very challenging track that doesn't forgive even the smallest mistake – and with passing so difficult, grid position is paramount. With fewer pit stops, can you rely on strategy to work for you here?
ME: From what I feel it will be a one-stop-race for all of us. But you need to have an open mind, especially here, as it is always a track where many things happen. (Laughs) For sure, qualifying is super important here – probably more than in Singapore – so you put all your skills into this one single lap. Grid position will be key.
Q: How is your mind-set about the Monaco track?
ME: I love it. The challenge is fantastic. The concentration level is probably the highest of the whole season. You have zero margin to make a mistake, as a mistake means you are in the wall, that you are out. The adrenalin is pumping in your veins.
Q: Speaking about concentration levels, you used to be a goaltender in ice hockey - a sport that demands a lot of concentration. Is that helping you now?
ME: I was playing ice hockey until I was 13 or 14 and, of course, it helps me now to stay extremely focused for a period of time. Whatever you learn as a kid, it is never in vain!
Q: You are not going to sit back and let Pascal take all the plaudits. What is your aim for Sunday?
ME: So far we have been quite evenly matched for the first four races, but he has scored points at the last race, so I should be in front of him this weekend! That's the plan. This weekend it's my turn!