Podcast
Mario Andretti on his journey from child refugee to F1 world champion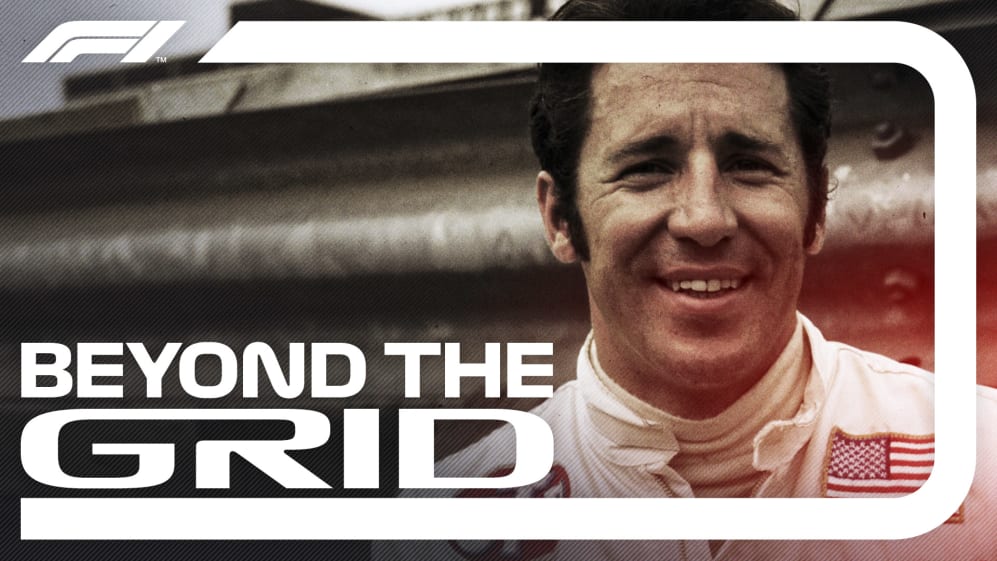 As motor racing stories go, Mario Andretti's is pure Hollywood, and on this week's episode of F1's official podcast - Beyond The Grid, supported by Bose - we hear the full epic tale...
Born in what was war-ravaged Italy in 1940, Andretti spent a proportion of his childhood in a refugee camp, the area where his family lived having become part of Yugoslavia following WW2 and under hardline communist control.
Seeking a better life, the Andrettis then emigrated to America to begin a new life in the land of opportunity - but not before Mario had got the racing bug, thanks to a trip to Monza, where he got to see his hero Alberto Ascari in the 1954 Italian Grand Prix.
The rest, as they say, is history. Mario worked his way up the ranks to became not only one of the most versatile racing drivers the world has ever seen, but a household name, synonymous with speed, across his adopted homeland of America.
Mario discusses all of this, as well as the early years of his career, racing in secret on the dirt tracks of Pennsylvania with brother Aldo, the glory of taking pole for Ferrari at Monza, his tragic coronation as F1 world champion at the same track in 1978, and much more...
Listen to the full episode below, or on your favourite podcast app.
To make sure you never miss an episode, subscribe to Beyond The Grid via Apple Podcasts, Spotify or your favourite podcast app and you'll have a new episode delivered to your device every Wednesday.