Marko: Ferrari are fastest – but Red Bull can win races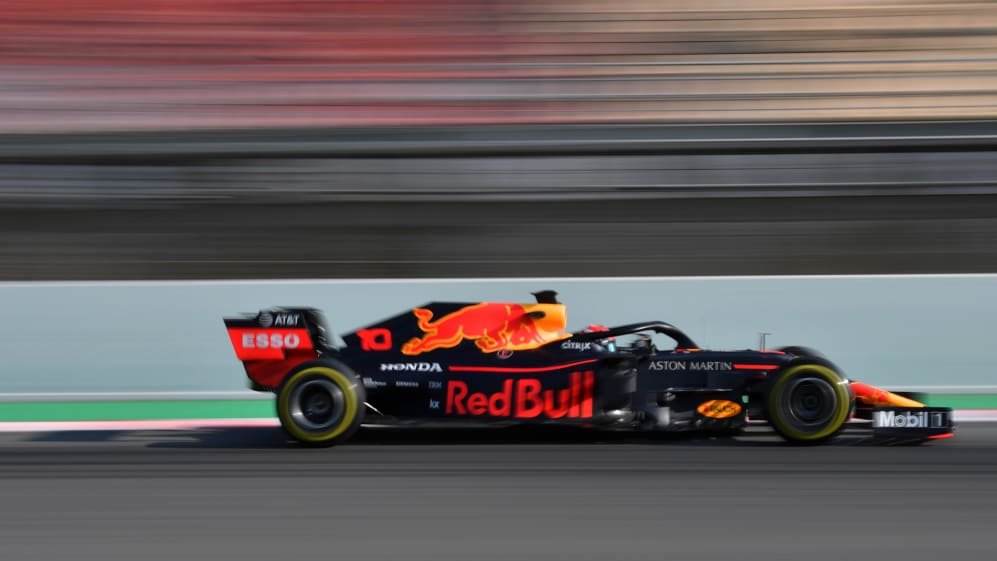 Red Bull enjoyed a positive start to their relationship with Honda, with four days of issue-free running during the first week of pre-season testing in Barcelona. And while Red Bull's Motorsport Advisor Dr Helmut Marko thinks that Ferrari are currently the team to beat, he remains confident that there'll be wins for his own squad in 2019.
Red Bull announced the radical decision to switch from Renault power to Honda power in 2018, having watched their junior team Toro Rosso's progress with the Japanese power units throughout that season. And speaking midway through Day 4 of the pre-season tests , Marko revealed his belief that one or both of Max Verstappen and Pierre Gasly would be victorious this season – and not just at 'Red Bull-friendly' tracks either…
"What I saw yesterday on the circuit, Ferrari for sure is the fastest car," said Marko, "and behind that, it's Red Bull and Mercedes. So let's see what we can do, but at the moment we are quite optimistic we can win races from our own strength and not just if others have trouble, or at special circuits like Monte Carlo and Singapore."
Gasly: Red Bull 'really happy' with Honda after issue-free first test
Asked whether he felt Red Bull were better off with Honda as engine partner rather than Renault, Marko replied: "I mean, it's a new period. We don't look back, we look forward. It's a very good relationship [with Honda]. The concern was, of course, reliability and so far there's not a problem at all. It's a new culture as well, but it fits well with our people."
Despite their impressive reliability, Red Bull ended the first week of pre-season nearly 1.4 seconds off the ultimate pace set by Renault's Nico Hulkenberg. But with reliability now less of a pressing concern, Red Bull will look to turn up the taps on Verstappen and Gasly's cars in week two, and give us a glimpse of what the Honda-powered RB15 can really do.