Marko wants more 'patient' Verstappen for 2019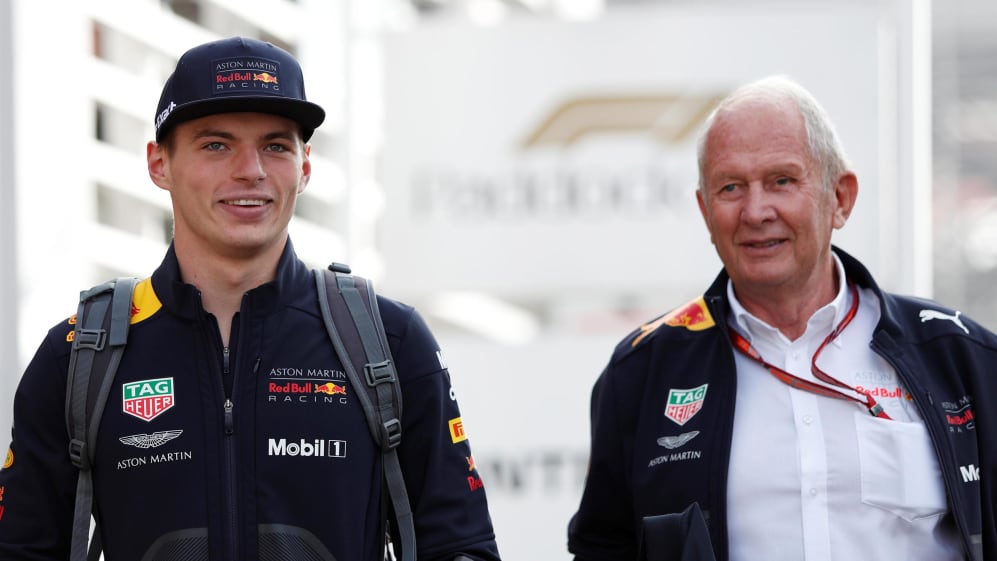 After a somewhat shaky start to 2018, Max Verstappen ended the season as the red-hot man in form – so much so that he's a dark horse in many people's eyes for this year's title (pending the performance of his Red Bull-Honda, of course). But the Dutchman still has room for improvement, according to Red Bull Motorsport Advisor Helmut Marko, who has called on Verstappen to be more patient in his approach in 2019.
Verstappen brilliantly won in Austria and Mexico last season, taking his career victory tally to five. He also scored more points over the second half of the season than everyone but world champion Lewis Hamilton, helped by a run of five straight podiums to end the season.
But it was his inconsistency at the beginning of the year that cost him a place in the top three of the championship come the season's end, and Marko, who oversees all of Red Bull's motorsport activities, including the vaunted young driver programme, said that's where the 21-year-old can make real gains.
Speaking at pre-season testing to Sky Sports, Marko said he'd already noticed changes in Verstappen's approach.
"He did already a very positive step by being enthusiastic and concentrating with his testing. Before testing was a little bit boring for him - he just saw it as a duty. Now he understands it's very, very important, his input for the engineers to develop the car.
"We had some discussions and patience is one thing for sure he will show [in 2019]. He also understood if he can't win it's important to make points, finish races. Otherwise you won't win a championship.
"He's mature now, he's still very young but he's far more mature and he feels happy, all the visibility of the engine, we heard on the radio he wasn't happy sometimes, and I think both he and the team goes with a lot of confidence into the season."
For the first time in his Red Bull career, Verstappen goes into the season without Daniel Ricciardo (who has departed for Renault) alongside him, being paired instead with Toro Rosso graduate Pierre Gasly. Watching their relationship develop is set to be one of this season's most interesting storylines...