Massa: Sainz ruined Q3 lap on purpose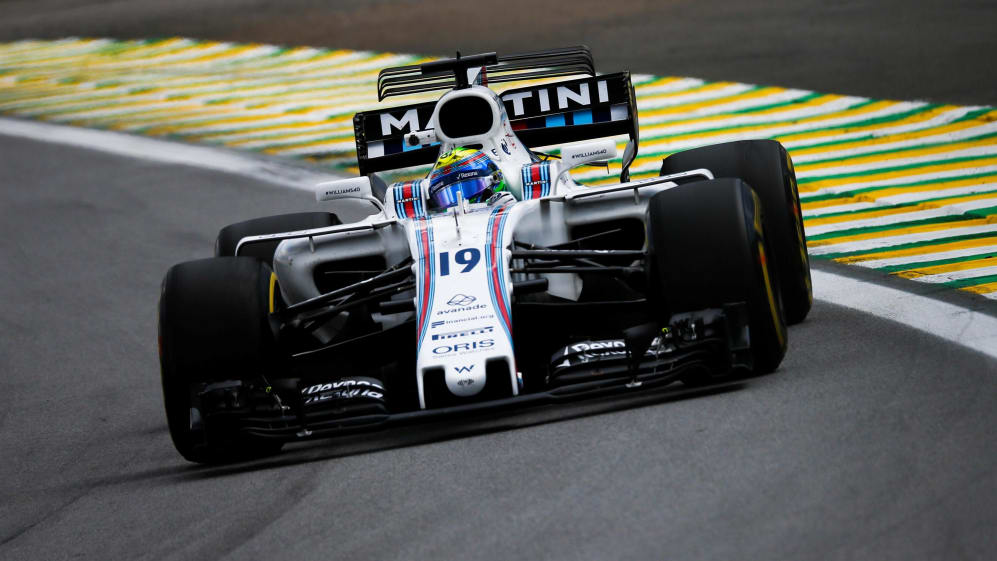 Williams' Felipe Massa says Carlos Sainz openly admitted to deliberately 'disturbing' his opening lap during the final segment of qualifying in Brazil on Saturday - though the Renault driver has strongly refuted the allegation.
Having finished fourth- and seventh-fastest respectively in Q1 and Q2, Massa slumped to 10th place in Q3 having abandoned his opening effort when he slid wide at Turn 4 after encountering Sainz's Renault.
Afterwards, Massa – who will start his home Grand Prix for the final time on Sunday – was unequivocal in his criticism of the Spaniard, saying he'd cost him several grid places.
"I was so happy with the car in Q1 and Q2. Unfortunately in Q3 I had a driver – Carlos Sainz – who disturbed my lap on purpose.
"I think that's really amazing because when you have a mistake from the engineer or maybe you didn't know the car was coming, it can happen. On purpose – no.
"I even spoke to him and said 'This time you disturbed me on purpose, you knew I was coming'.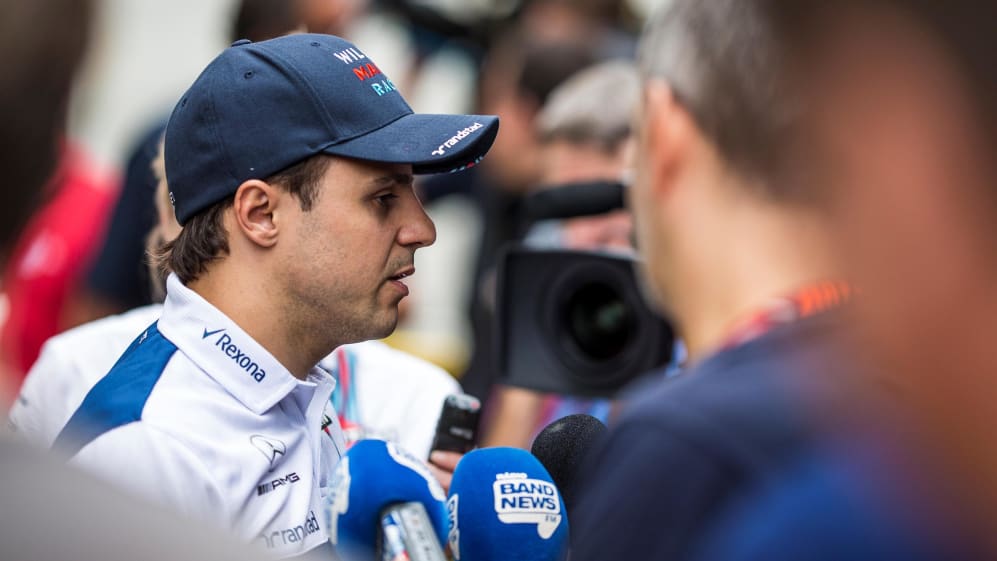 "He said 'yeah, I knew, because you disturbed me during the weekend'. I asked where and he said yesterday during the long run. I said 'Come on man, we're in qualifying'.
"He did it on purpose and for me that's completely unacceptable. It destroyed my Q3, my qualifying, and my opportunity to be maybe four of five positions in front."
Asked to respond to Massa's claim that he had effectively admitted to blocking, Sainz denied the suggestion, saying that it was in fact the Brazilian whose conduct could be questioned.
"It's very strong accusation to say I did something on purpose," said Sainz.
"What I'm sure of is that he could have got out of the way before in Turn 4. I had to do all of Turn 4 behind him and I was actually impeded by him for two or three tenths in my first lap in Q3.
"Then he started complaining, talking about yesterday and I don't know why. I wasn't really listening because for me it's not worth it.
"I would not do that [deliberately block him]. Yesterday we had some issues on track, for sure, but today in qualifying I would never take the risk to penalise someone."
Massa said he was hopeful that the stewards would take action against Sainz, but with no investigation forthcoming the duo are set to line up in P8 and P9 on the grid, once Daniel Ricciardo's grid penalty is applied.