Feature
Massa: This time it's for good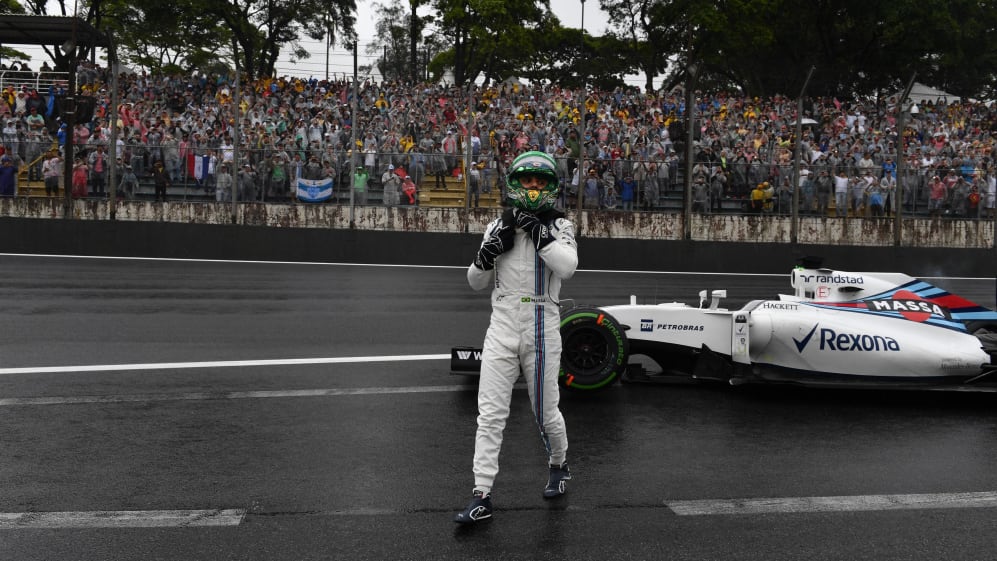 Felipe Massa smiled yesterday and insisted that this time, this really will be his last Grand Prix in front of his countrymen. Few could forget his emotional farewell in Interlagos last year – after which he reversed his retirement decision when Valtteri Bottas unexpectedly departed Williams for Mercedes.
"Yeah! Actually this is my second retirement race in Brazil, but this time it's the last one for sure in Formula One," he said in Sao Paulo on Thursday. "So definitely I'm really looking forward to another amazing feeling to race at home and really enjoying the track that I grew up at here for my last time in a Formula One car. I really hope that we can have a nice race and a nice result to finish it off.
"I wouldn't say there have been amazing highlights to be honest, this season. The way we started the season it was not the same way we finished the season. Definitely the car was more competitive at the beginning than at the end, so development-wise it was not great, I would say, this year. But I think I definitely enjoyed driving the car after all these rules were changed from last year to this year.
"I think it's a lot of fun to drive these cars, a lot more downforce, I definitely enjoyed it a lot.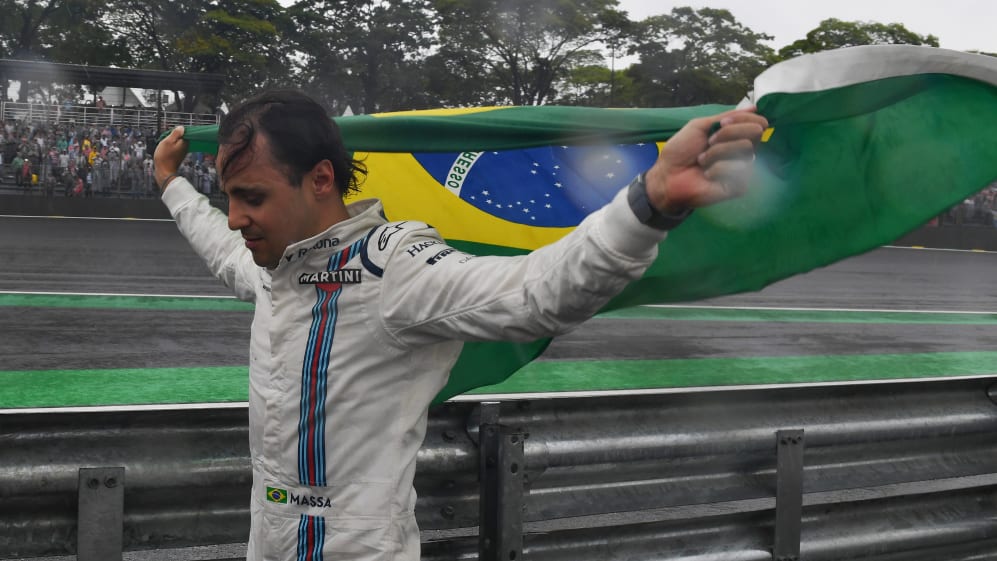 "Unfortunately, I was a little bit unlucky in some races that I would have scored massive points but I couldn't, not because of my fault but because of some issues we had in the car. I expected maybe a season that would have been a little bit more competitive than how we were. But I definitely enjoy, having fun by driving the car. I'm happy that I've been able to take the best out of this car when I didn't have any problem. So it was a season that I definitely enjoyed.
"It would be nice to remember this season, I mean the way you drive this car, for my career some years in front, nice to come back and remember this way you are driving this car."
Massa, who was keen to stay for another season after joining Williams from Ferrari for 2014, says he thinks the team need to alter their approach with next year's car, something which will certainly happen under the watch of technical chief Paddy Lowe who joined for 2017.
"I think it's definitely important to change a little bit some ideas for the car, but that's the way Williams are doing for next year. So having a car that's a little bit more different – the way they are developing the car, the way they are working the car. I really hope they can achieve that from next year to the future."
When he goes, Brazil will not have fulltime representation in F1 for the first time since Emerson Fittipaldi drove for Lotus in 1970, something that deeply concerns him. And there are thoughts about the future of his home race.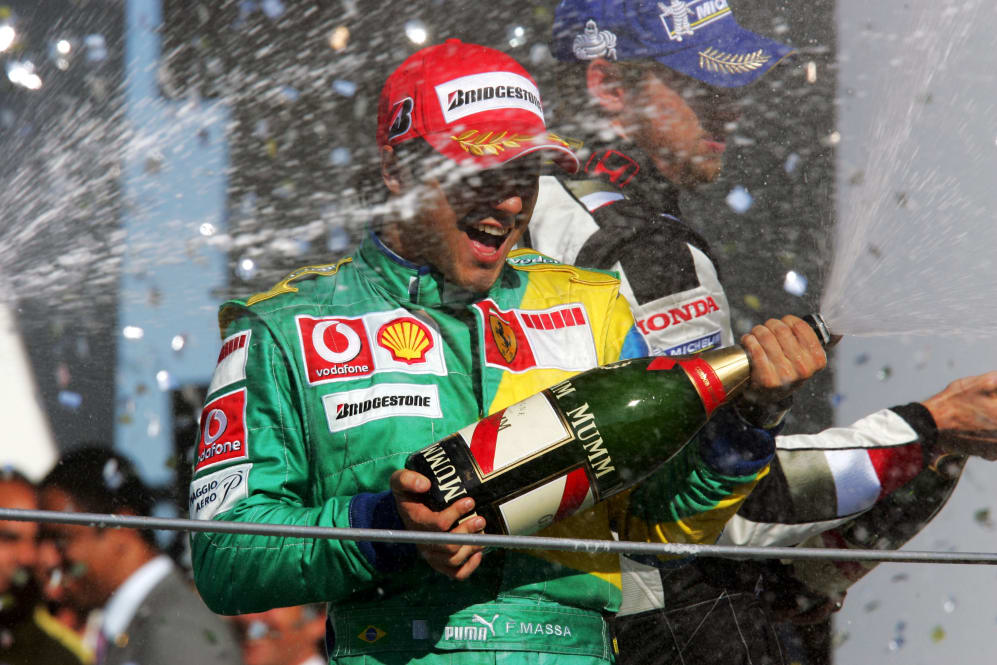 "I really hope Formula One stays forever in Brazil," he insisted yesterday. "Definitely Brazil is a very important country for Formula One. So many titles, so many drivers, so many Brazilian drivers raced for Formula One since the start, so I really hope Interlagos stays for a very long time in Formula One and anything I can give to help, not racing any more, I can do, so definitely it is a very important race.
"It is true that we are suffering not an easy moment in Brazil, financially, but I think it's a very important event for Sao Paulo, it's a very important event for Brazil in Formula One and y'know, for me it's very difficult to answer – but I really hope Brazil stays for a very long time in Formula One."
Asked to choose a best 'Brazilian Grand Prix memory' he nominated 2006.
"I think the best memory is my first victory. It was like a dream come true for a Brazilian that was always dreaming to be in Formula One, especially in this track, then you get to Formula One and you manage to win. I won two races here, three pole positions, I think it's the track I've been more times in the podium. The victory here in 2006, it was like a dream come true, that I will never forget. It was definitely the most incredible day that I had in my career, winning the home Grand Prix for the first time."
And in the time-honoured tradition of retiring Brazilian F1 drivers, he insists that he will keep racing, somewhere, somehow.
"Definitely, it's part of my expectation to keep driving, to keep having fun on the track. That's what I have been doing since I was eight years old, and that is my job since a long time as well. So, I think when you're driving and you're competing, you really feel the emotion of doing your job, or for enjoying yourself. So yes, definitely I really hope I can find the category that I have fun, like I had in Formula One for so very long. I will have enough time to think about it, to understand which is a good category to go to, and then we will see."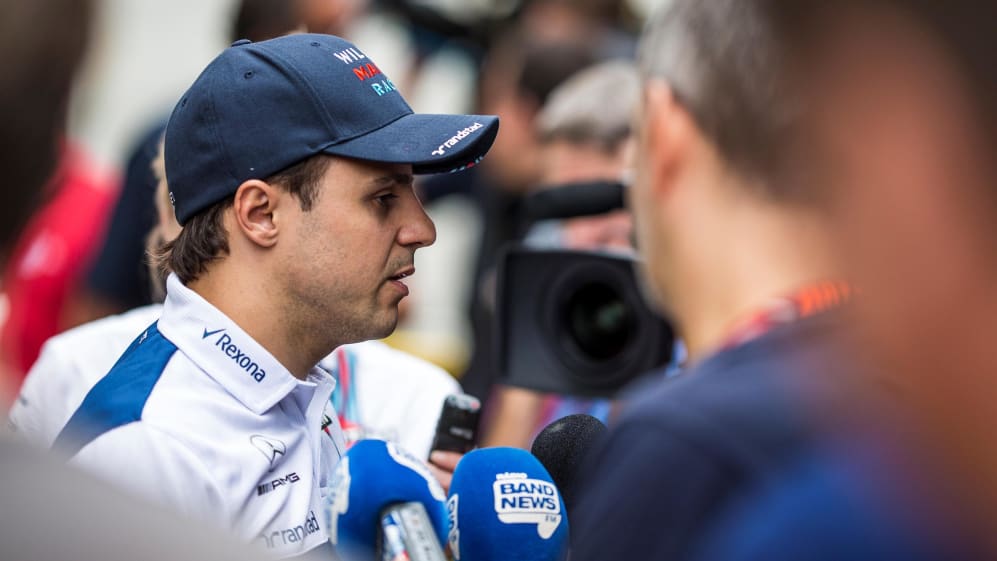 And asked to rate his career, on a basis on one to 10, he responded: "I think 10 is when you win a championship or maybe even more than that, y'know? So yeah, I would say I had a very successful career. I have a career I thought I never would achieve, when I was a kid, so first of all, Formula One was a dream. And I managed to get to Formula One. I managed to win many races, I managed to fight for the championship until maybe the last metres. And yeah, maybe I was the driver who gets more close to the championship in the history… So I am very proud of my career. If it's seven, eight, nine, it doesn't matter. I am very proud for what I achieved, for what I did and I'm so happy for so many things that I learned, so many people that I met. And also really the most important thing is that people respect me and I think that's the most important thing: I have a great relationship with most of the people that I work, and I pass even a few moments together.
"Definitely I'm so happy for what I achieved, and yeah, still many things to do in life but I really finished with my head up, and I think that's the most important thing.
"After last year, I really hope I can finish in a great position. That's that most important thing, that it didn't happen last year, so it happens, another thing that I will never forget. I think the feeling that I have on the human side, after the race last year it was something really I never thought I will feel, that I will have that in my career. What I had last year was definitely more than enough, and the only thing I'm looking forward to now is having a good race, having a good result and I never really planned everything. So if I do this, everything, y'know this will be natural, so we'll see what we invent to do after what I really hope is a good result."
WATCH: Felipe Massa's proud F1 career