Max Verstappen pays tribute to father Jos with special Dutch Grand Prix helmet design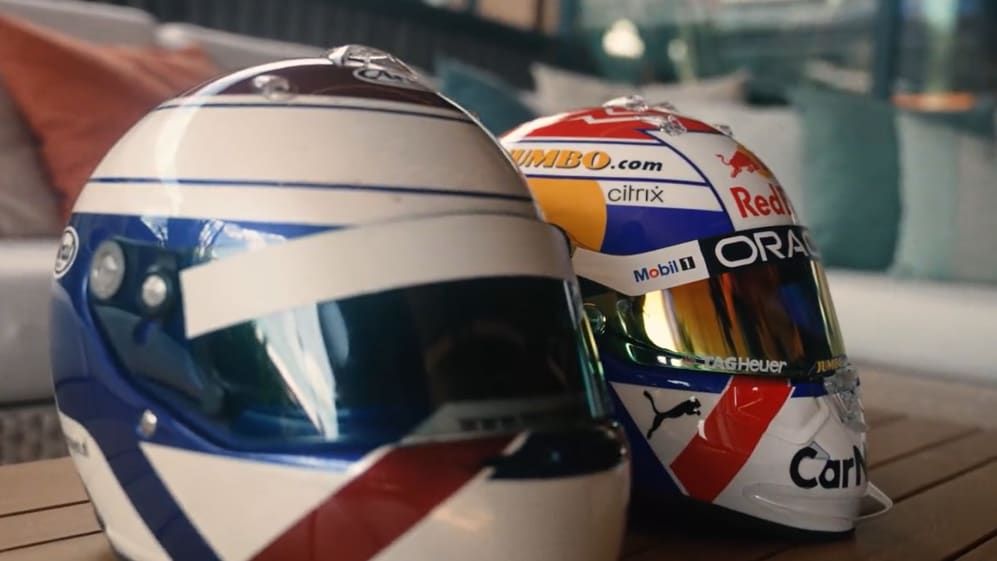 Keep an eye out for Max Verstappen's special Dutch Grand Prix helmet this weekend as he aims to win in style at Zandvoort – with a design paying tribute to his father Jos.
The Red Bull driver will arrive at his second home Grand Prix with a 93-point advantage in the drivers' championship – and the Dutchman has a brand-new helmet to celebrate his return to Zandvoort. It plays on the design that his father Jos used in his own Formula 1 career that stretched from 1994 to 2003.
READ MORE: How Red Bull engineered the RB18 to dominate at Spa
"It's another special helmet reveal time," began Verstappen in a video posted on Twitter on Tuesday (below). "As you can see here, I have one of my dad's old helmets here next to me, and of course the Dutch Grand Prix is coming up and I thought this year would be a great time to appreciate all the efforts my dad made for me when I was a little kid, to bring me where I am today… winning the World Championship.
Oops! Error retrieving Twitter post
"Of course, with the Dutch Grand Prix coming up, we made a new version of it – of course with the Red Bull on the side – but you can see the old helmet design coming through, of my dad, on the back as well, with his original logo on it on the back, and my lion logo on the top.
WATCH: Relive Max Verstappen carving through the field en route to victory in Spa
"It's a bit emotional as well, but I think it's just really special to drive something like this becuase it's also how I started in go-karting; all the old pictures I have of go-karting is with this iconic design, so that's why we thought it was a great idea to bring this back alive around Zandvoort.
"I hope a lot of Dutchies and also fans of my dad back in the day will appreciate this helmet…"
Verstappen will be hoping the new design brings him luck as he aims for a second successive win at Zandvoort, having taken victory last year when the Dutch Grand Prix returned to the calendar for the first time since 1985.