Feature
Max Verstappen's five best wins on his way to the 2021 World Championship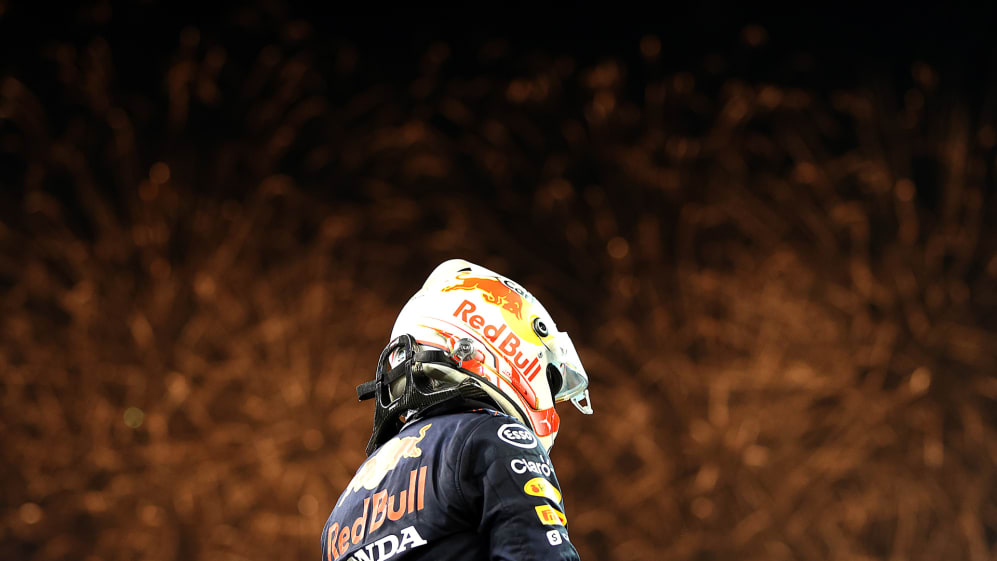 After 10 victories, 10 pole positions and a record 18 podiums in 2021, Max Verstappen has been crowned champion for the very first time. But which of his wins this season is the pick of the bunch? We sift through them to find out...
READ MORE: Whatever you thought of the Abu Dhabi outcome, Verstappen was a worthy champion in 2021
5. Monaco
Winning at Monaco is a huge feat for anyone. Add in the fact that rival Lewis Hamilton could only finish seventh and team mate Sergio Perez managed P4, it was a towering achievement for Verstappen to win by nine seconds over Carlos Sainz and Lando Norris.
One could argue that Charles Leclerc retiring before the race - having clinched pole position - effectively promoted Verstappen into the lead. However, Verstappen was on course for pole the day before – and may very well have clinched P1 on the grid had Leclerc not crashed late in qualifying, preventing others from improving their times.
This was a perfect weekend for the Dutchman, who defended his inherited pole expertly at the start, and one that easily goes under the radar among his most decisive of the season.
4. United States
Texas was Mercedes country before Verstappen planted his flag. Having taken pole position, the Red Bull driver lost his lead into Turn 1 but undercut his arch rival in the first stops to reclaim P1.
EXPLAINED: Understanding one of the most chaotic, controversial title showdowns in F1 history
Hamilton ran longer than Verstappen for the second stint and once the Mercedes emerged from the pits was just 8.8s behind. But Verstappen was unrelenting, his worn, hard tyres hanging on just enough for the Dutchman to lead by 1.333s at the flag.
He had tamed not just the Mercedes, but aced a very aggressive strategy, to take his first US Grand Prix victory.
3. Mexico City
Normally when you've been outdone by two Mercedes in qualifying, you don't come back to win.
Lewis Hamilton performed something of a feat when he won the 2019 Mexico Grand Prix from outside of the front row for the first time since Alain Prost (who did it from P13) in 1990.
So Verstappen's triumph from P3 on the Mexico City grid was a significant achievement. He made the pivotal move at the start, sweeping around pole-sitter Valtteri Bottas and team mate Hamilton – and then blazing a trail on medium tyres.
READ MORE: A changing of the guard? Our writers give their verdict on Max Verstappen's title-winning 2021 season
Even after Bottas pitted on Lap 66 for softs, he could not pry fastest lap away from the Red Bull driver, only doing so on the final lap as Mercedes brought him in again.
The margin of victory? 16.555s over Hamilton, on a day when Verstappen was by far the best on track.
2. Emilia Romagna
Imola held a spectacular, rain-soaked affair that saw Verstappen start third to pole-sitter Hamilton and jump him with a second-gear launch. But it was the wheel-to-wheel jostling through the opening corners that set the tone for the rest of the season: Verstappen was going to drive uncompromisingly, leaving Hamilton having to decide whether to give way or risk something catastrophic.
BUXTON: Born to race, lightning quick, ruthless on track – and now Max Verstappen is a world champion
Amid treacherous conditions that saw Hamilton beach his car, plus a high-speed crash between Valtteri Bottas and George Russell, Verstappen won by 22 seconds.
This was the Dutchman's first victory of 2021 - and the manner in which it was achieved very much a sign of things to come.
1. Netherlands
Thousands of orange-bedecked fans put all of their hopes on Verstappen's shoulders for his first-ever home race and the first Dutch Grand Prix since 1985. And their hero delivered emphatically, taking pole position and then going one better by enjoying a searing start and leading all but eight of the 72 laps.
IN-DEPTH: The champion's interview – Verstappen on achieving his dream, that thrilling finale and where he goes from here
The champion in waiting led Hamilton by more than 20 seconds by the chequered flag, so dominant was he at Zandvoort.
This was by all means his finest victory of the season and it created a stunning spectacle – a sea of roaring fans that F1 had sorely missed amid the pandemic.