Opinion
PALMER: Whatever you thought of the Abu Dhabi outcome, Verstappen was a worthy champion in 2021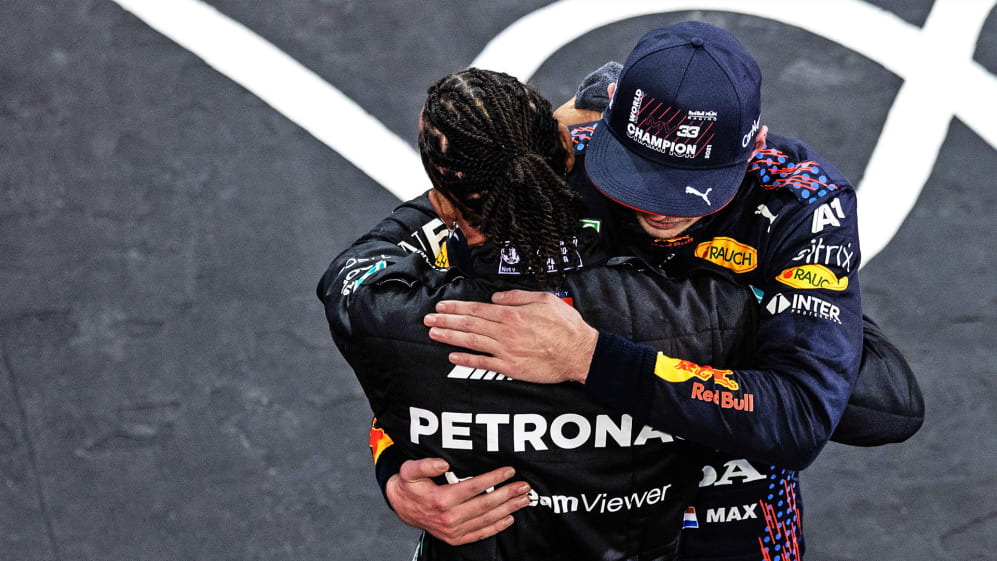 The dramatic late Safety Car in Abu Dhabi ended up deciding the championship, and the manner it was brought in has sparked much debate and controversy at the end of a highly dramatic season.
On the one hand we had the mouth-watering finale that Formula 1 has likely never seen before – the championship being decided with two drivers battling for Grand Prix victory on the final lap of the season, with the winner being crowned champion. All of this including a brilliant bout of wheel-to-wheel scrapping lasting a third of a lap, with the cars separated by paper widths on a few occasions.
READ MORE: Champion Verstappen to run No.1 on Red Bull in 2022 as he reveals congratulations from Wolff and Hamilton
On the other hand, the fallout afterwards has somewhat overshadowed this exhilarating final lap, with Mercedes lodging protests to the FIA about how it conducted its own procedures.
We wanted this championship to be decided by fantastic wheel-to-wheel action and not in the stewards room, but in typical 2021 fashion it looks like it has been decided by both in the end.
There are arguments each way on the Safety Car incident, but whatever you think of it there's no getting away from the fact that Max Verstappen is a deserving champion in 2021.
READ MORE: 'We knew he'd be world champion one day' – Former team mates and fellow champs on Max Verstappen's maiden title
Verstappen and Lewis Hamilton have driven two of the most fantastic seasons this year, spurred on by one another, each inching their way to perfection in the most intense of years. Either one of them would have been worthy winners in Abu Dhabi.
Mercedes aren't happy with the result, but for once in this bitter rivalry, it's nothing against Verstappen or Red Bull, but rather the intricacies of regulations.
Verstappen has been magnificent for a while now in Formula 1. When he made his debut in 2015 he immediately showed he had the pace and skill to be there, even if he was understandably a little rough around the edges. After all, he was only 17 at the time.
Because he started so young, it seems as though he's been around for a while, but he's still only just turned 24 and he's already claimed a title.
BUXTON: Born to race, lightning quick, ruthless on track – and now Max Verstappen is a world champion
Through the years, though, you can see how he's matured as a man, and become much more complete as a driver simultaneously.
His qualifying pace is frightening and has been the basis for this title-charging campaign. He's had the most pole positions of anyone with 10 – almost half of the races, and it would have been half had he completed his mesmeric Jeddah lap (in the video below), which ended up being possibly Max's biggest error in a near-perfect season.
But more than just sheer pace, I think this season is defined by his aggressive driving. Ever since round two at Imola he has shown he is willing to take the fight to Hamilton, in a manner with which Juan Pablo Montoya tried to take on the benchmark of Michael Schumacher in the early 2000s.
Max has never been afraid to tough it out against Lewis, as he regularly puts his car into risky positions in the heat of battle, and he certainly isn't afraid to push the boundaries of acceptability with the stewards either, particularly demonstrated in the manic race in Saudi Arabia.
TREMAYNE: Fearless and magnificent – Why F1's newest champion Verstappen has shown his true colours in 2021
But through it all, his uncompromising racing nature has made a seven-time champion's life incredibly difficult, in a season where the top two have been battling each other an inordinate amount of times.
In all his seasons of championship battles, I don't think Hamilton has ever faced a driver as ruthless in combat as Verstappen.
Even in Abu Dhabi, Verstappen attacked with the mentality of pure aggression on the opening lap against Hamilton – a move I thought was extremely aggressive, but legitimate. Then again in the title-clinching move on the final lap.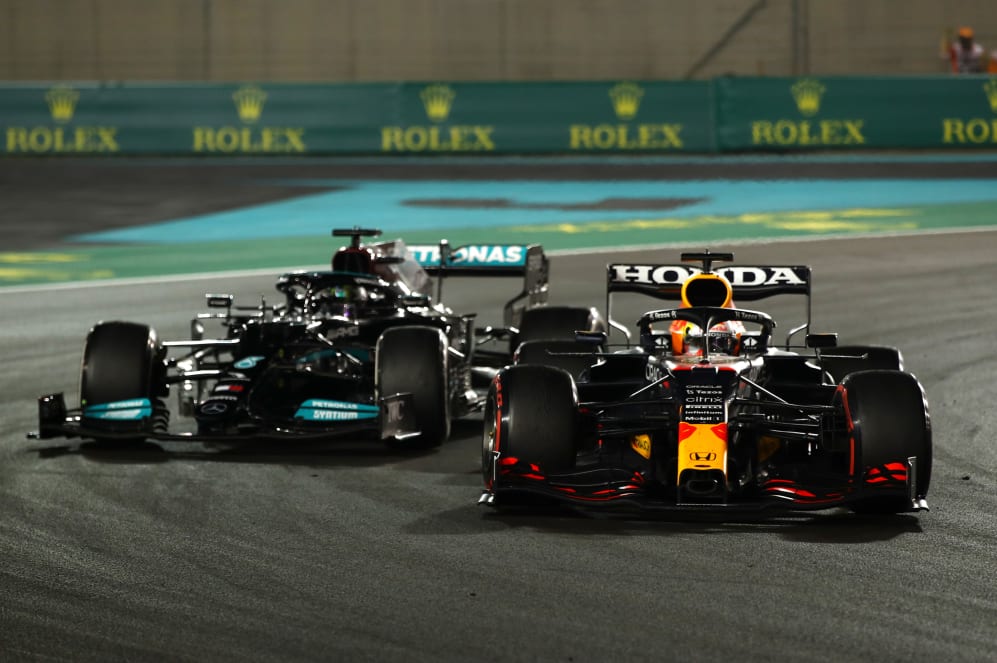 He had the knowledge that if the two collided he would likely be a beneficiary anyway, but even with a big championship lead at Silverstone, he displayed an uncompromising style of driving for half a lap, before it ended in drama. It's just the way Max races – always on the edge.
Had the title gone the other way, I think Hamilton would have also deserved it for the way he's recovered from early setbacks and taken the fight back to Verstappen and Red Bull in the latter part of the season.
TREMAYNE: Why Hamilton's grace and dignity in defeat will only add to his legend
What impressed me the most about Lewis this year was his mentality and maturity. When he was sent to the back of the field in Brazil, he kept calm in the face of the biggest adversity and brought it back to win incredibly on the Sunday. Even more impressive was his reaction to a devastating loss in Abu Dhabi, defined by matters mostly out of his control given his tyre disadvantage on the last lap.
Lewis was very magnanimous in the harshest defeat and certainly displayed a champion's grace and sportsmanship, much like Felipe Massa in 2008 as Lewis celebrated his first success. He's been brilliant all year and shows no signs of slowing down – I'm sure he'll be back pushing as hard as always for number eight next season.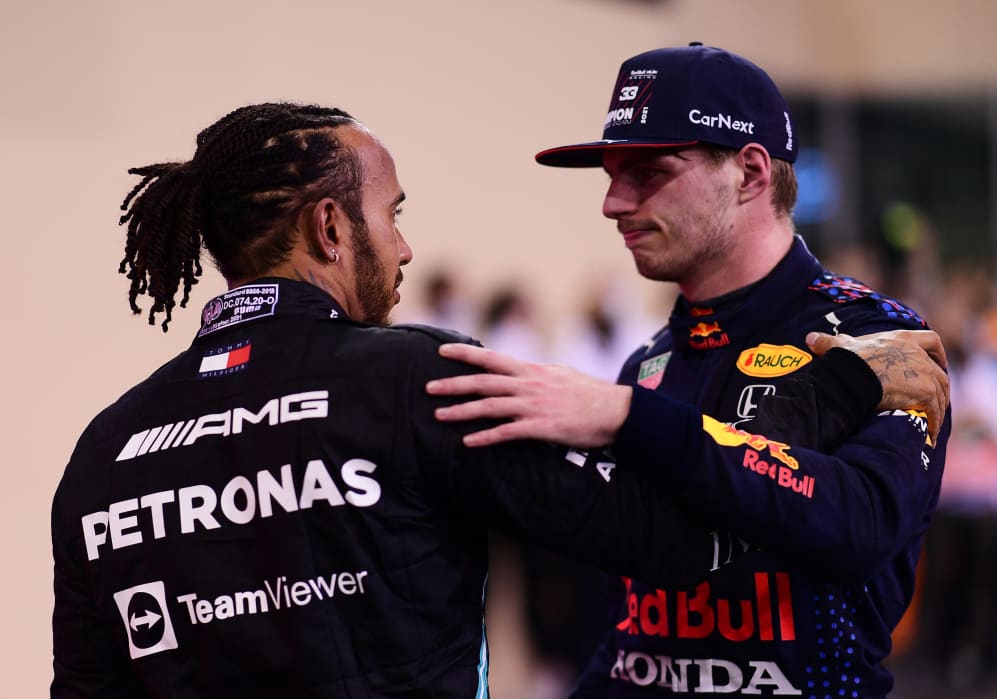 As for Max, you wonder where he can go from here now that he has his first title under his belt. It's worth remembering that when Sebastian Vettel took victory for Red Bull in Abu Dhabi in 2010, to become the youngest ever world champion, it was the start of a run four titles in succession for the German…
Red Bull have been rejuvenated this season and are absolutely at one with their driver, giving him their full backing when questions were asked, and deploying every possible tactic to maximise the Dutchman's efforts, as showcased by Sergio Perez's heroics on the weekend as well.
READ MORE: The youngest world champions – Where does Verstappen rank alongside Vettel, Alonso and Hamilton?
Had Verstappen not won this year, with his immense talent and determination, it would be inevitable his day would come at some point. But with him winning now, you wonder what confidence he can take from it and where he can go.
For a driver who has demolished three successive team mates in three years and made only a handful of small mistakes in that time, you question what scope their even is for improvement – but if he can take his game onto another level from here, we could be about to see the start of a new era of dominance.