'Maybe I was playing games and wanted third...' - Bottas optimistic about Russia chances, despite 2nd-row start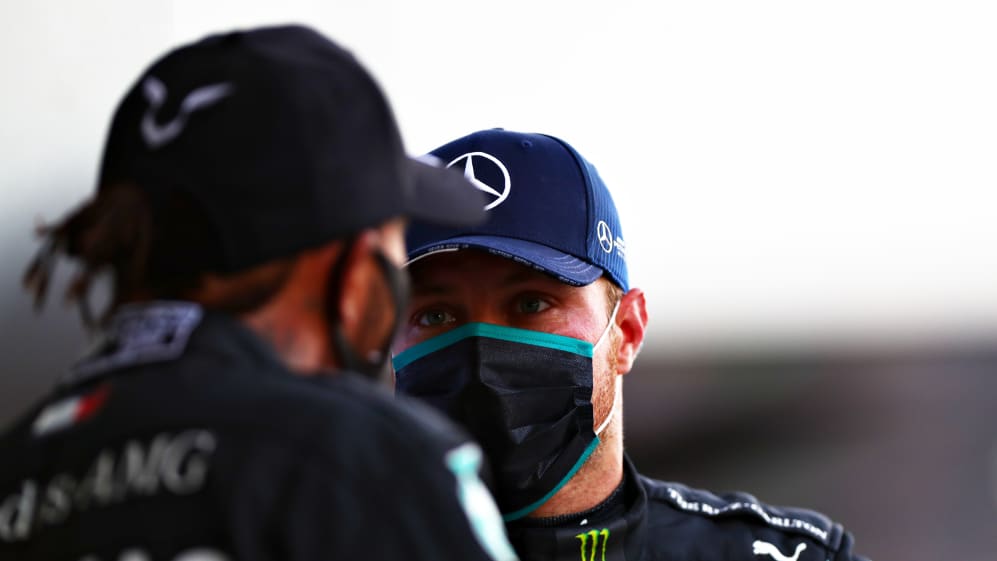 Given how dominant Mercedes have looked this weekend in Russia, it was a surprise to see Max Verstappen jump ahead of Valtteri Bottas to take a slot on the front row alongside polesitter Lewis Hamilton. But despite missing out on pole, Bottas was in a positive frame of mind after the session, still feeling like he's in a strong position for the race.
Lewis Hamilton took pole position but had a dramatic qualifying session, with a red flag due to Sebastian Vettel's crash in Q2 coming when he had yet to set a lap time. That meant Hamilton needed to do his final run on soft tyres, meaning he'll start on that compound in the race as opposed to the mediums that Bottas [and Verstappen] qualified on and will use at the start of the race.
QUALIFYING REPORT: Hamilton survives Q2 scare to beat Verstappen to Russia pole, as Vettel crashes heavily
Given that strategic advantage and the potential for a strong tow on the run to Turn 2, Bottas is confident about his chances on Sunday.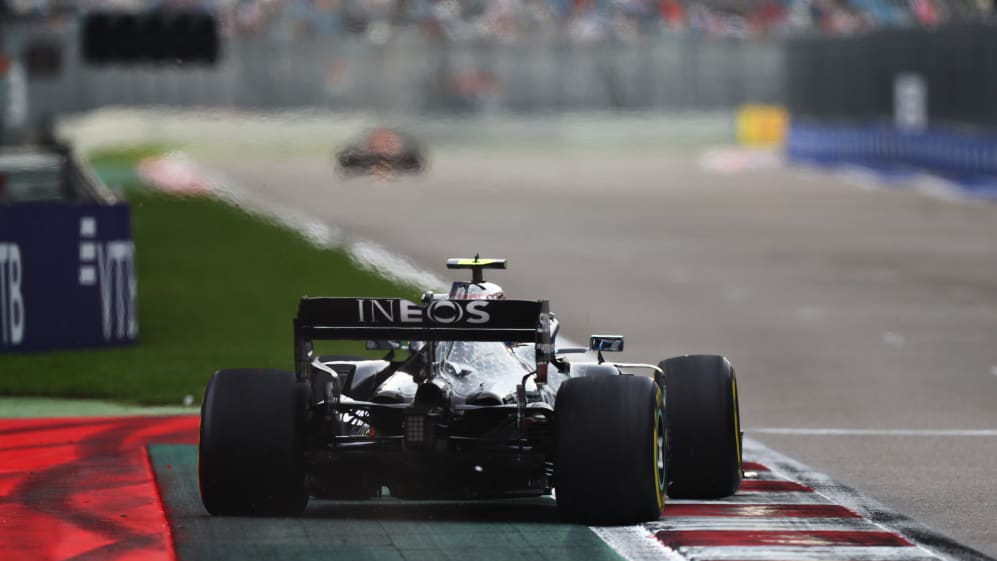 "It has been looking pretty good all weekend," Bottas said. "Also, in Q1 and Q2 was all nice and smooth but, in Q3, to be honest, I don't know. I found some gains but, obviously, the others found more.
"I think here it's pretty sensitive with the tyres, getting it right. In the first run in Q3 my tyres were too cold, in the second run I don't know, I just couldn't go any quicker, so there are some question marks over there but, actually third is a pretty good place to start from. And I think I'm on the right tyre, as well."
READ MORE: 'I tried to take more risk' – Vettel explains reason for big shunt in Q2
Despite that optimism, it was a shock to see Bottas so far off Hamilton's pace in Q3 after he had set the pace in both Friday practice sessions himself. Bottas was over 0.6s adrift of his team mate, and is at a bit of a loss to explain how there was such a difference in performance at the end of qualifying.
"Q3 was a tricky one. In the first run I didn't feel my tyres were ready, so at the end of the out lap I had a big snap, so I lost already a couple of tenths on the run down into Turn 2 and when I got there I had a massive snap oversteer, so the tyres only came in, really, towards the end of the lap.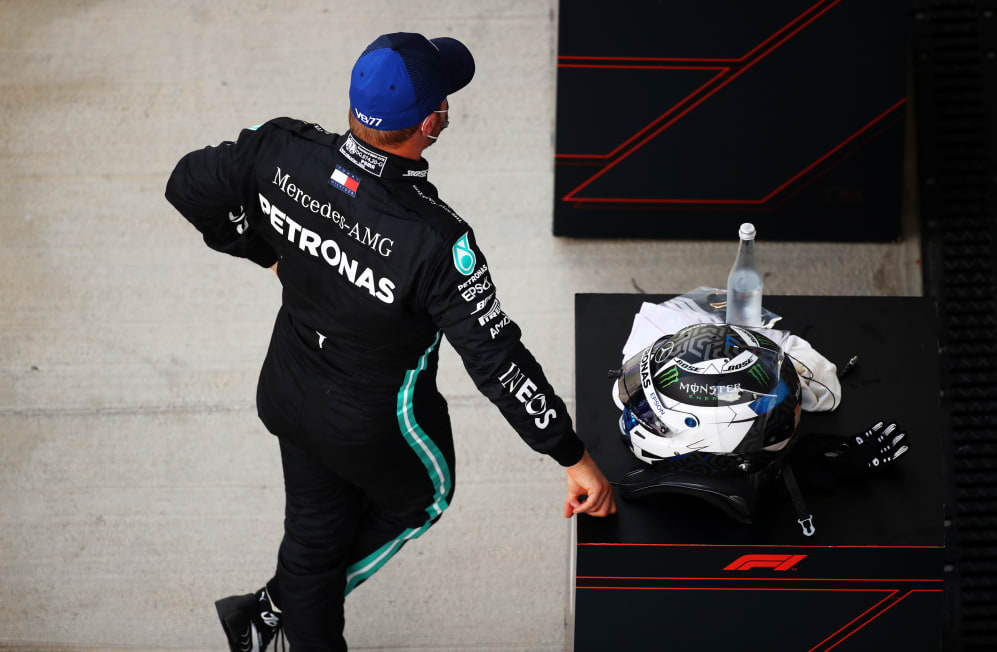 "I was just waiting for the second run and then there were no mistakes as such, in Turn 2 I had a tiny lock up and went a bit wide, but, to be honest, I don't really get it why I couldn't match Lewis' times in Q3. It just didn't feel I wasn't gaining much grip from the previous sessions. I think even in Q2 it felt better.
"So a few question marks for me about what really happened. Or maybe I was just playing games and wanted to start third…"