'Maybe it's a good thing' - Verstappen looking on bright side after big FP2 shunt
Max Verstappen's 2019 has been characterised by the Dutchman's error-free consistency – but the Red Bull driver was powerless to prevent a crash in Free Practice 2 for the Austrian Grand Prix that saw him lose the back end of his RB15 and shunt into the barriers at Turn 10, heavily damaging the rear of his car.
Verstappen wasn't the only driver having issues in FP2, with Mercedes' Valtteri Bottas also suffering a big crash at Turn 6, while Ferrari's Sebastian Vettel was lucky to escape a similar fate to Verstappen when he, too, spun at Turn 10. Despite his incident, however, Verstappen was remaining positive about the rest of his Austrian Grand Prix weekend.
"I was happy in the car," said the 2018 Austrian Grand Prix winner when he faced the media on Friday night. "But I was already complaining all my laps about the wind being really tricky. In some places, [I was] just losing the rear. I got into that corner and suddenly, you can see in the data, the rear turned around, so that definitely didn't help.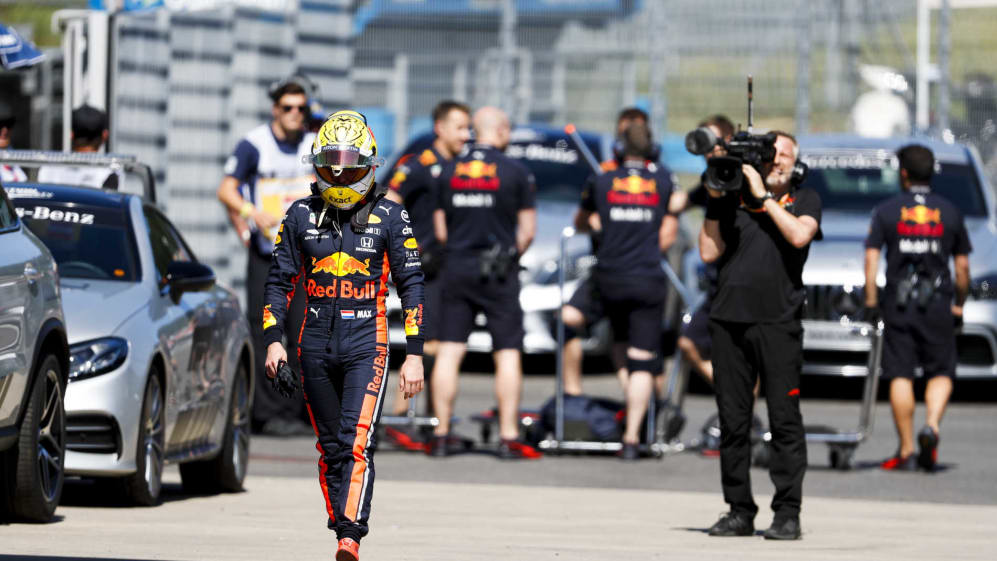 Crashes can happen unfortunately, but maybe it's a good thing because they'll take the whole car apart so a few new parts on it
"This year, the cars in general are more sensitive to the wind, as you can see as well with Valtteri, at one point, he just lost it. Crashes can happen unfortunately, but maybe it's a good thing because they'll take the whole car apart so a few new parts on it."
Verstappen's team mate helped save face for Red Bull at their home track in FP2, going P3 for the team – albeit that Verstappen and Bottas' red-flag inducing crashes meant that the session's qualifying runs were interrupted. But Verstappen admitted that it was too early to say whether he could match his team mate's FP2 efforts and claim a spot on the second row of the grid in qualifying tomorrow, with Red Bull having lagged behind Mercedes and Ferrari in FP1.
"I don't know yet," said Verstappen when asked of his qualifying chances. "We'll still have a lot of work to do. Of course it could always be better in terms of balance, and then we'll find out tomorrow."
With Red Bull Team Principal Christian Horner confirming to Sky television that Verstappen had been running a Friday gearbox in the back of his RB15 when he crashed, the good news was that the chances of the Dutchman's weekend being disrupted by grid penalties looked slim. The bad news, for his mechanics at least, was that it looked like they'd be working deep into the evening to get the car back into shape in time for Saturday.