Mazepin says Haas had pace to beat Williams in Mexico, as Schumacher laments Lap 1 collision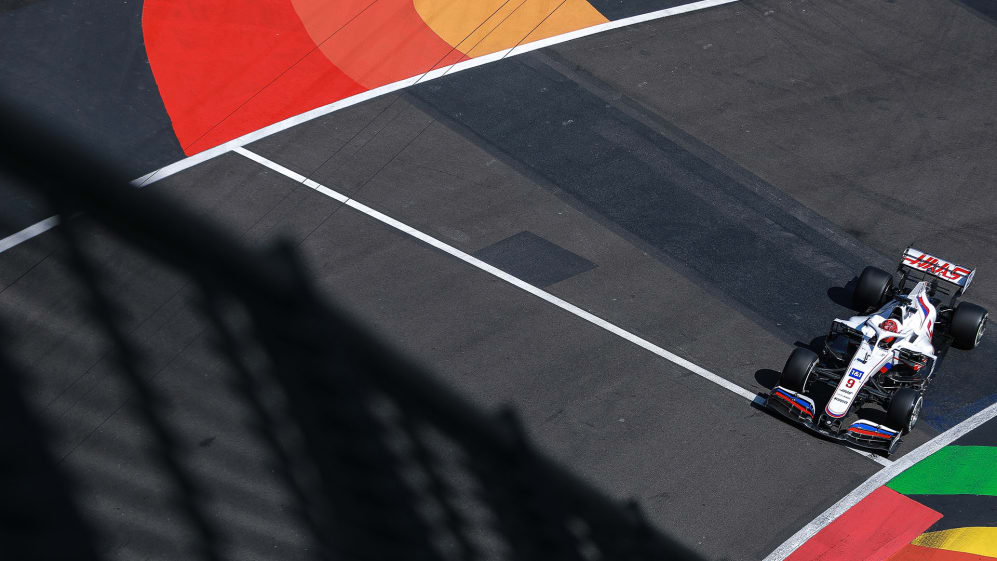 Haas haven't had many opportunities to fight other teams this season so Nikita Mazepin was enjoying the opening part of the race in Mexico City when he had to defend from other cars and be part of a strategic battle against Williams.
Mazepin made a strong start to clear the Turn 1 drama triggered by Daniel Ricciardo's contact with Valtteri Bottas, emerging from the Safety Car period in 11th place. Fighting the likes of Fernando Alonso and Esteban Ocon gave Mazepin some valuable experience but then his race unravelled when he failed to stay ahead of Nicholas Latifi through the pit stop phase.
"I got a good start, got through nicely and the first part of the race was going well, and then we decided to protect from Williams," Mazepin said. "Unfortunately our pit stop was too slow and we just got done by Williams, but I think we had the pace to probably keep them behind with how difficult it was to overtake on this track.
"Unfortunately that didn't happen, and after that I felt that because we have less downforce it was really difficult to follow cars closely. When you get overtaken by blue flags, after that it was a tough race."
READ MORE: Tsunoda rues missed opportunity to score 'big points' after Lap 1 collision in Mexico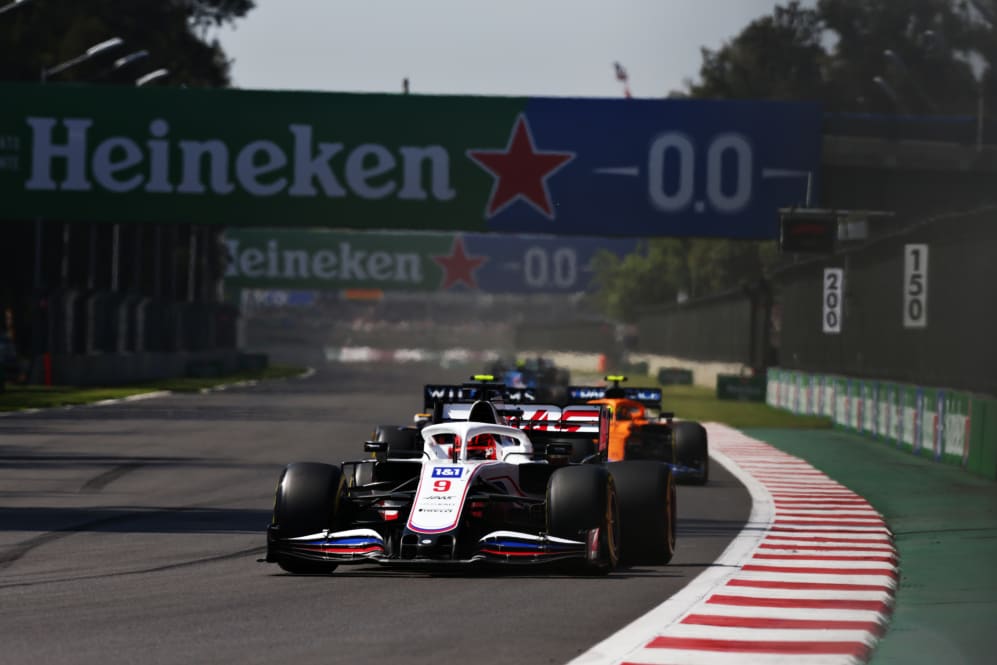 Team principal Guenther Steiner was encouraged to see Mazepin battling with quicker cars in the first part of the race, and says the decision to stop early came with lapped cars in mind.
"He did a good first stint, we were fighting and some people in the back had a few problems. We could hold them up and some people were overheating a little bit, so everybody was managing and then we did some managing. It was a good stint.
READ MORE: What the teams said – Race day in Mexico
"We came in early to cover other people's pit stop. We always need to think about not only covering other people but also trying to stay out of blue flags, which is the most annoying thing for a driver. Having a lot of blue flags means you need to get off-line, you pick up all the dirt and then you have to clean your tyres again and you can't get them up to temperature.
"It wasn't too bad to be honest but we always try to do it like this, there was no other issue with the tyres we just try to do the best with the strategy."
On the other side of the garage, Mick Schumacher was eliminated at the start after contact with Esteban Ocon, but Steiner was pragmatic about the incident..
"His mood is okay. This was a pure racing accident, pretty simple. I think it was Ocon in the Alpine who was squeezed in the middle from both sides and Mick went over the wheel and broke the suspension. So these things happen, it's the first one in these circumstances so it's not a nice experience to have but it's one you'll have at some stage if you're racing in F1."
RACE HIGHLIGHTS: Catch up on all the action from the Mexico City Grand Prix
And Schumacher himself admits the main thing he lost out on was the experience of racing at altitude on his first visit to Mexico City in F1 machinery.
"It's unfortunate," Schumacher said. "Those things happen, it's not the first time for me that it's happened in my career and I'm sure it won't be the last one. But overall I was just looking forward to driving here, learning and then next year when we hopefully have a better car be here and attack more."