McLaren's Norris delighted with confidence-boosting day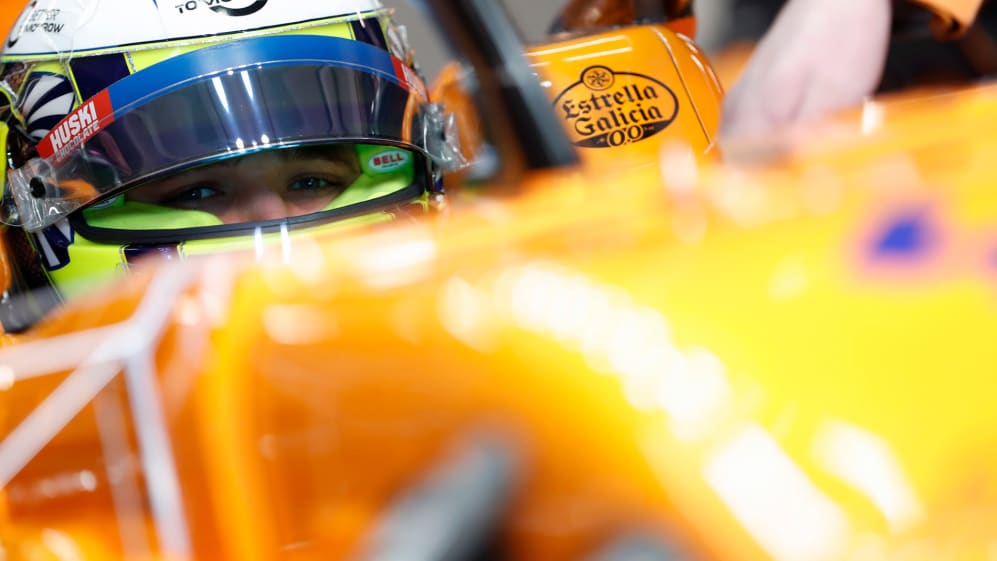 223 laps – of which Lando Norris clocked up 104 on Tuesday – in two days for McLaren. It's no wonder Norris was encouraged by his team's efforts in pre-season testing at Barcelona, particularly as they managed just 88 in the same period last year.
McLaren are hoping to bounce back with aplomb this year after a 2018 campaign that ran out of steam very quickly – and the early signs at a sunny Circuit de Barcelona-Catalunya have given them hope.
Tuesday was Norris' first chance to drive the MCL34 in anger and he wasted little time getting to know his new machine, clocking the third-highest lap tally of any driver and the second fastest time to boot.
Times in testing should be taken with a pinch of salt, so it's no surprise that Norris preferred to focus on the benefit of building a significant amount of mileage.
"The main positive is we got over 100 laps," said Norris. "I think mileage was one of our main things compared to the last few years to improve on, so from that side of things, we're happy, and obviously mileage is also good for myself to learn about the car and develop in the areas I'm not very good in.
"I don't think there's been any surprises. I think a lot of the things we tested or found out in the car, we had a decent understanding of. As a whole package, there's obviously new things that we've learned from today and yesterday. But no surprises."
Norris has taken part in a series of in-season tests and Friday practice sessions for McLaren, but on Tuesday was afforded his first real opportunity to get some decent stints in the car.
"I managed to do some longer runs, something I haven't managed to do so much of in any other tests so far," he said. "So for myself it's good to know that we can get through pretty much a whole day with no big problems. But it's only day two.
"I'm sure we're going to run into a couple of problems at some point, but it's just making sure I guess that we can get through this whole test. We know what the problems might be on the car that could come up, so it's just making sure we figure them out before Australia.
"It's good confidence for myself and for the team, knowing that there's not a lot to keep chasing up on and keep checking after every run. I think for the team side as well, it's good for them knowing they're going to be confident getting through every run plan possible through every day."
Carlos Sainz - who reported positive signs from the MCL34 yesterday - returns to the McLaren cockpit on Wednesday, with Norris getting his second opportunity the following day.