Interview
McLaren 'achieving their maximum' with seventh - Alonso Q&A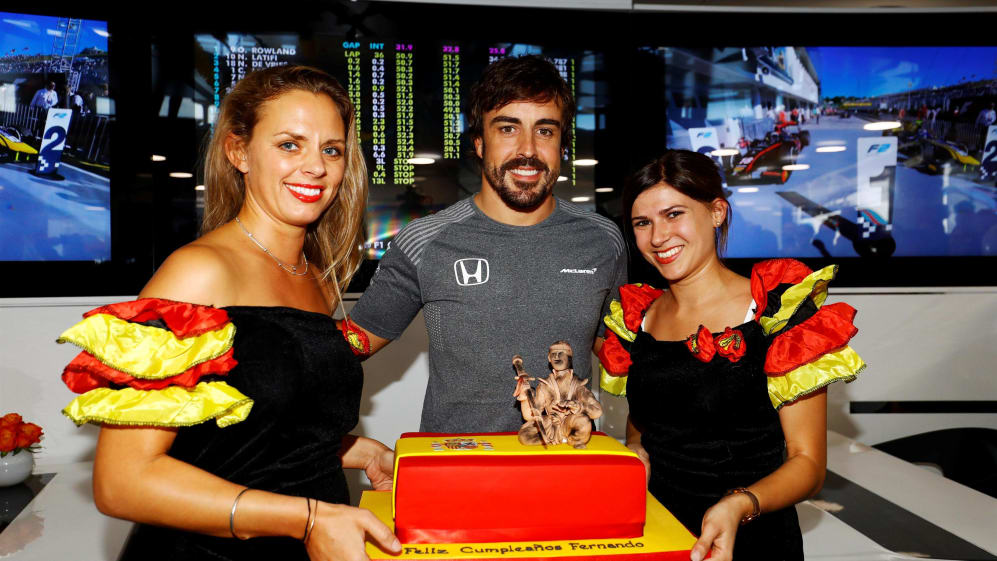 For the second season running Fernando Alonso will line up seventh on the Hungaroring grid - and while the Spaniard admits his second top 10 starting berth was a welcome birthday present, he's also aware of how far ahead the top three teams appear to be. The focus for Sunday then? It all comes down to the start according to Alonso - and luckily he has a bit of form in that particular area...
Q: Fernando, is making it into Q3 the perfect birthday present for yourself?
Fernando Alonso: Ha, yes, it was a pretty good afternoon. But actually the whole weekend went as planned - and that feels good once in a while! (Laughs) Sure the first three teams are way out of reach – that we always knew – so fighting for P7 or P8 was the maximum today. It will be the maximum in the race tomorrow too. Yes we move up one place due to Hulkenberg's penalty – finally it is not us having to move back because of penalties! One day you also have to be lucky, and if it is your birthday... So with a good starting position we want to score good points in the race. Points are very much needed for the team at the moment!
Q: How would you judge your race pace? Budapest is not severe on the engine – will that help?
FA: It is not so severe on the engine – but it is also a track where it is hard to follow and hard to overtake. So starting as close as possible to the front is half the battle for points. Strategy-wise it is not really a big game to play and with the low degradation level of the tyres you cannot really hope that cars will retire prematurely – so the start will be key. To at least maintain our position - that is the target for tomorrow.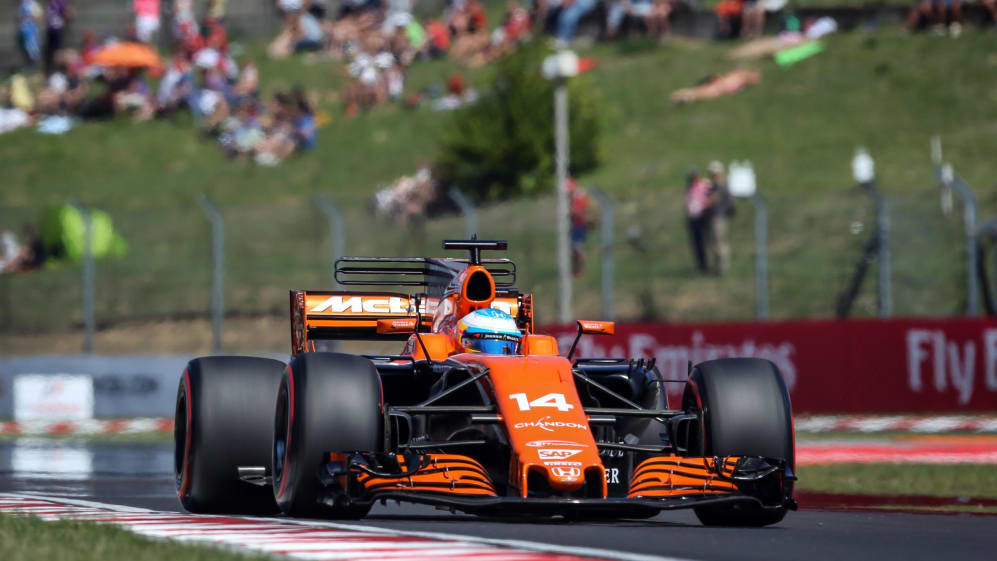 Q: We haven't seen you in Q3 too often lately. How different is the car this weekend to previous weekends?
FA: To be honest it is not too different. Actually it always feels pretty good. But when you cross the line at some tracks you simply know that it was not enough - for us it all depends on the length of the straights. It is no secret that we lose everything on the straights. Budapest is a low speed circuit where we are more competitive than elsewhere and we hopefully can benefit from those characteristics in the race.
Q: Looking at the results from yesterday compared to today there seems to have been a significant shift from Red Bull to Ferrari. Were you expecting changes like that?
FA: Well, you never know what everybody is doing on Friday – especially as it was a difficult day due to all the red flags. The good news for us is that we performed well on Friday and confirmed that today. Now we have to execute it in the race.
Q: You won your first Grand Prix ever on this track in 2003, so this track must be very special for you…
FA: Yes, it is. Your first win you never forget in your whole life! It is a special track indeed. You hardly can breathe because corner follows corner – somehow it's like a big go-kart circuit. I think that's why we all love to drive here. It has something to do with the fact that we all started in go-karting – and that special memory never dies. On such a track the driver has a bit more input than at most other tracks. It is not an engine dominated race, and that is wonderful. It is also good to be on a track once in a while where we can be reasonably ambitions! And never forget the Hungarian fans: they always fantastic and very enthusiastic. I want to put on a good show tomorrow, and I think that goes for all the drivers here. We want to see this place sizzling!