McLaren: Alonso and Vandoorne deserve credit for team's current form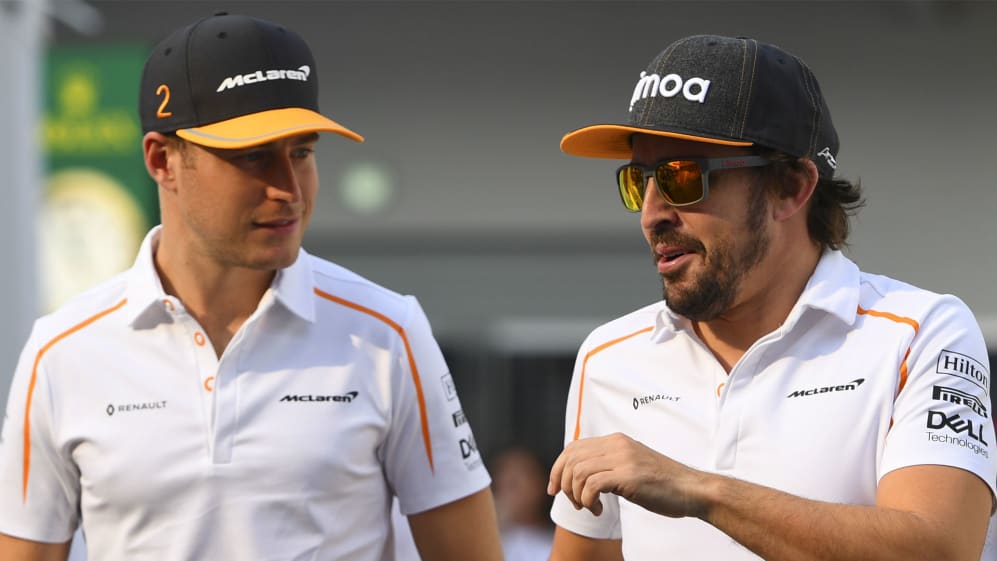 Off the pace and sixth overall at the end of last year, it was unclear how much progress McLaren could make this year, particularly following the departure of Fernando Alonso. But they have been a revelation in 2019, with Carlos Sainz and Lando Norris impressing. And McLaren's new chief Andreas Seidl reckons credit for that turnaround must go to Alonso and team mate Stoffel Vandoorne…
The last four years have been something of a struggle for McLaren, the iconic British team enduring a miserable time with Honda for three seasons before a challenging first campaign last term with Renault, following a reasonably late decision to switch to the French manufacturer's power unit.
Alonso opted to leave F1 – and went on to win the Le Mans 24 Hours for the second successive year this term - while Stoffel Vandoorne headed to Formula E, as McLaren changed things up on the driver front, drafting in Sainz to replace Alonso and promoting Norris from reserve to a race seat. It's proved an inspired decision, with McLaren currently fourth in the constructors' championship.
Their points tally of 52 is just 10 shy of their total from the whole of last season, and what's more their results have been deserved, rather than circumstantial or fortuitous. In France and Austria, they had the fourth fastest car on pure performance, Norris has started fifth in each of the last two races, while Sainz is currently seventh in the drivers' standings – best of the rest behind drivers from the top three teams.
"No one expected inside the team last year that we could, after finishing the season as the ninth fastest car, make such a step," said Team Principal Andreas Seidl. "It simply shows that a lot of the changes that have been triggered already last year are paying off.
"The team did a good job in bringing this year's car on track. They understood a lot. Also with the input from the drivers from last year. We should also pay a lot of credit to Fernando and Stoffel, for pointing out what the weaknesses are and which direction they had to develop the car, which pays off now.
"Now, obviously the target is for us this year to still keep going with the development of the car. We want to make sure we can keep this position for a while. But still we have seen it can also change quickly again. It's still a tight battle.
"So it's important to not to get too excited about it and to keep our head down and keep focusing on the weaknesses we still have on the car."
McLaren hold a 20-point advantage over Renault in the fight for fourth place in the constructors' championship, with 12 Grands Prix still to go.