McLaren and Honda upbeat after 'positive' end to Bahrain test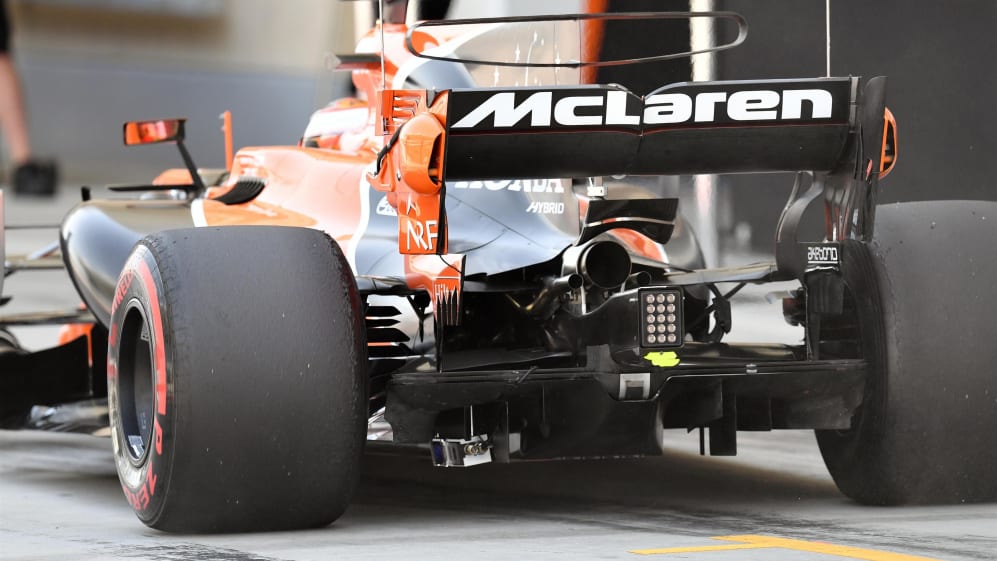 After a race weekend beset by power unit issues, and a similarly disappointing first day of testing, McLaren say they leave Bahrain with 'even more motivation to keep pushing forward' after a successful final day of running in Sakhir.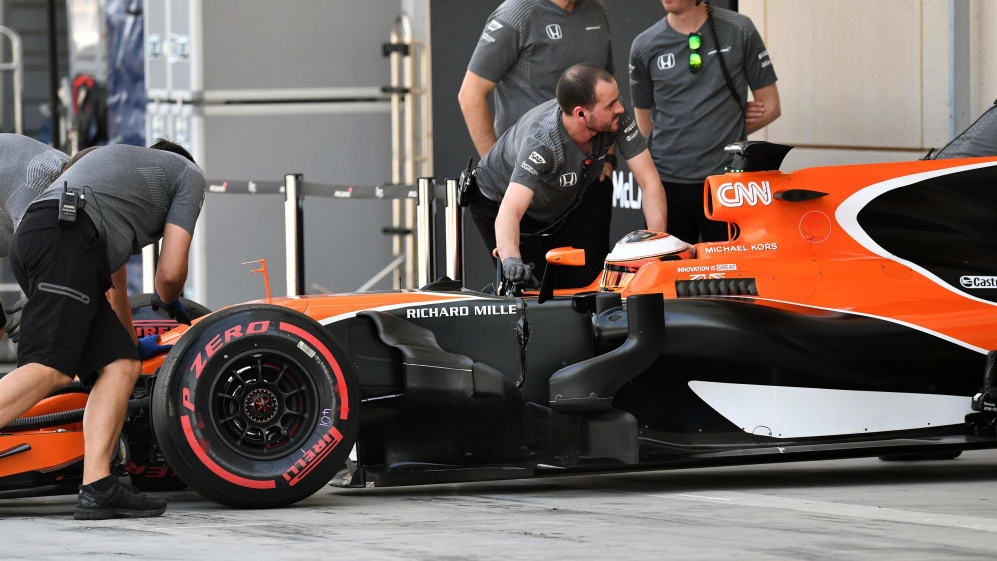 We managed a 'proper' test and really made the most of every opportunity out on track
Having been unable to start Sunday's Grand Prix because of a water pressure issue on his Honda power unit, Stoffel Vandoorne completed 81 laps as the two-day post-race test came to a close on Wednesday – the perfect riposte after test driver Oliver Turvey was limited to just 17 laps on Tuesday.
Speaking afterwards, Racing director Eric Boullier said: "Everything has worked perfectly today in terms of reliability, and we were even able to push a little bit in terms of settings.
"We've managed a 'proper' test today, and really made the most of every opportunity out on track. Everything we've planned, we've tested, and we've done back-to-back runs, so I'm really happy with the work we've completed today.
"It's complicated to understand the issues we've had over the past few days, since today we've managed to run without any problems, but Honda are working hard to understand where the weaknesses lie. We've been able to run with a more aggressive set-up today, gathered a lot of information and tested a lot of solutions, so in terms of both data and results it's, been a very positive day of testing."
Honda explained that the improved final day showing was the result of 'concerted efforts' to rapidly analyse the MGU-H issues that dogged McLaren over the Bahrain Grand Prix weekend.
"Based on this analysis, we implemented provisional countermeasures against the issue on our PU [power unit] and we think we were able to confirm the direction of our solution with today's running," explained Honda's Satoshi Nakamura.
"We also made some progress today with the set-up of our PU in order to acquire better driveability and reduce the vibration.
"Although we are still in behind our competitors in terms of performance, we are confident that we're heading in the right direction. We believe our PU still has more potential and we will continue our development utilising all of the information we have gathered from this test in order to close the gap to our competitors as soon as possible."
Despite their improved showing on Wednesday, McLaren and Honda say they are expecting 'another tough race' at the next round in Russia, but insist they'll 'keep fighting' to move forward.
"Being able to do a good amount of running on the final day has come at the right time," added Boullier. "Now, we'll head back to the factory with even more motivation to keep pushing forward. It's a quick turnaround to crunch the numbers and prepare ourselves for Sochi, which for sure will be another tough weekend for us, but, as always, we're ready for the challenge."