McLaren draft in Indy racing legend De Ferran as advisor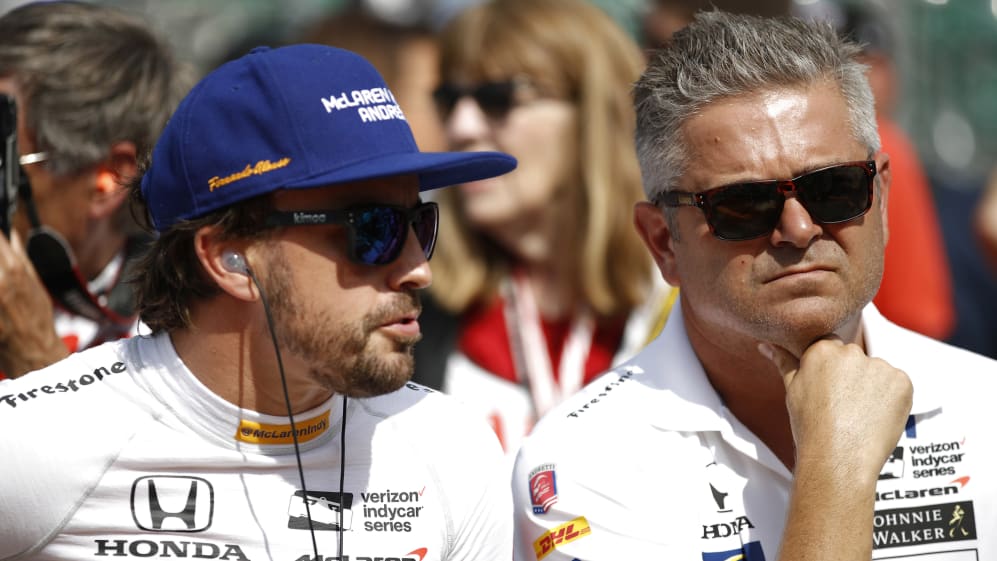 As they continue their bid to return to former glories, McLaren have recruited Gil de Ferran - a former IndyCar champion and the man who helped coach Fernando Alonso at last year's Indy 500 - as an adviser.
De Ferran, who never raced in F1, but acted as Sporting Director at BAR-Honda from 2005-2007, made an appearance in the McLaren garage earlier this season, with the outift's CEO Zak Brown telling reporters in Monaco that he was going to be working with the team's roster of young drivers. Currently, the British team has Formula 2 racers Lando Norris and Nyck de Vries under their wing as reserve and development drivers respectively.
"Gil's a good friend of McLaren," said Brown. "We've brought him on as an advisor to McLaren. We want him to help with our young drivers."
Brown also hinted that De Ferran could help McLaren develop its presence in other series, citing IndyCar as one championship which the team was seriously considering, following Fernando Alonso's headline-grabbing appearance in a McLaren-Andretti effort at the 2017 Indianapolis 500.
De Ferran was the CART series champion in both 2000 and 2001 and won the Indy 500 in 2003, having spent the majority of his career racing in the United States. From 2010 to 2011, he also ran the De Ferran Dragon Racing IndyCar team.
"We are looking at some other forms of motorsport, most notably IndyCar is under review," said Brown. "[Gil] obviously has great history there -­ having owned a team, won the Indy 500 - and generally is a great racer that knows his way around a garage, and so any expertise he has that he can volunteer to help us improve, we're very open-minded to that.
"You'll see him around: in Detroit at the IndyCar race in a couple of weeks' time and around our Formula 1 garage often."
McLaren, who first entered F1 in 1966, are currently fifth in the Constructors' Championship, one point behind their engine supplier Renault's works team.