McLaren needs time with Renault - Boullier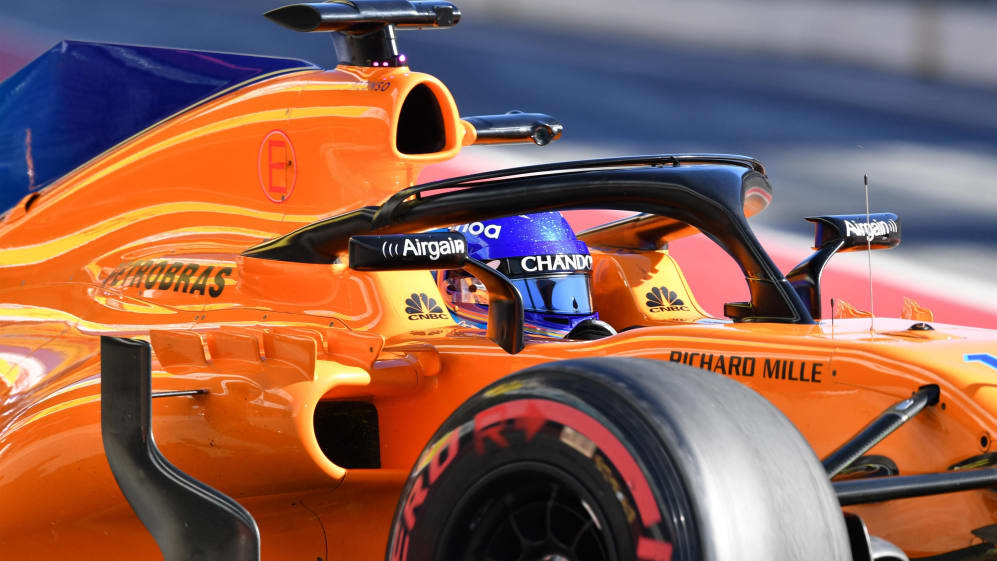 Pre-season testing has not been kind to McLaren in recent years and so far in 2018, there are few signs of that pattern changing. But despite encountering a series of problems in Barcelona, McLaren racing director Eric Boullier remains upbeat.
McLaren was hampered by two issues with its Renault battery on Tuesday before a hydraulic issue prematurely ended Stoffel Vandoorne's day after just 38 laps.
Come Wednesday, Fernando Alonso was making good progress with 47 laps on the board before an oil leak curtailed running. That leaves McLaren on 85 laps for the one-and-half days so far - Mercedes, Ferrari and Red Bull weren't far off achieving that total on Wednesday morning alone.
McLaren's headline lap times have also been set on the hypersoft tyre, the softest in Pirelli's range, but Boullier called for calm and said problems are to be expected given McLaren has a new engine supplier.
"It's just testing," Boullier told reporters in Barcelona. "On the tyres, if you look at the lap time, Red Bull did a test this morning, [they] put on new mediums [and then] new softs.
"They are half a second faster only, so there is not much difference because of the tarmac specification and the temperature as well. We have a technical reason why we want to work on the car with these [hypersoft] tyres.
"[Regarding] the car breaking down, it's testing so we have some little issues which we have to fix, but it's just testing. It's part of the process. We are on top of this.
"It's a new partnership with Renault, completely new packaging for the car as well. This is testing. Give us time and it's fine."
With a number of different issues surfacing for McLaren during testing so far, the way the team has packaged its new power unit has been questioned.
New cooling outlets have appeared on the engine cover after burn marks were visible during testing, but Boullier doesn't believe the problems faced are an installation issue.
"I don't think this is related now," he said. "We tried to design the best car, so we have to be convinced about the car concept. With every new car concept, you obviously have to prove out on-track if it works or not.
"There is some adjustment. We are trying to make the best out of our car to make sure the aerodynamic platform is delivering much more. So we'll see.
"Today we're about to fine-tune, but the problem we had with the leak is nothing related to that."