McLaren right to be ambitious despite problems - Boullier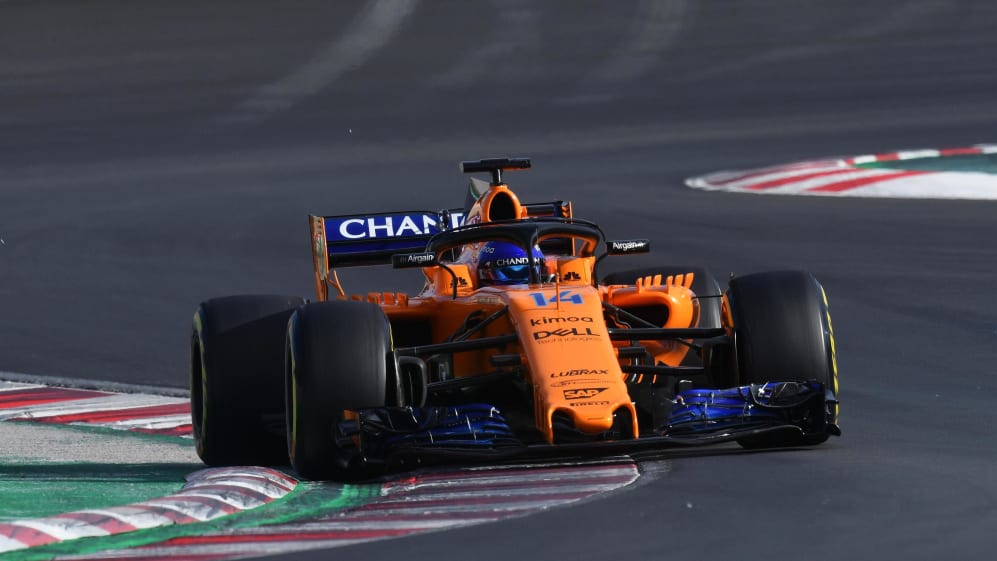 McLaren's new partnership with Renault got off to an inauspicious start as the team finished with the lowest mileage of pre-season testing, but Eric Boullier says they were right to be aggressive with their car design.
Reliability issues have reduced track time for McLaren during the final test in Barcelona, with hydraulic issues striking on day one followed by an oil leak on day two. And they were forced to cut extra slots in the engine cover to ease cooling problems.
Thursday was smoother as Stoffel Vandoorne clocked 151 laps but they lost another four hours due to a turbo problem before Fernando Alonso set the second quickest time of the day and third-quickest of the test - on the hypersoft tyres. They ended the eight-day test with 599 laps. In contrast, Mercedes managed 1040 in the same period.
While racing director Boullier said McLaren have been "ambitious" with the packaging of the Renault engine, he said the late mileage and speed the team achieved on Friday proved they have reacted well to the challenges faced this week.
"We had a turbo issue this morning which was related to the chassis oil leak we had on Tuesday," said Boullier. "It was a consequence. It is now under investigation. We changed the PU, so the car [got back out after the turbo problem].
"We had an ambitious design so we had to work with the time we had on the track and not in the garage to try to understand the cooling. We did a race simulation yesterday without any issues.
"We [ran on Friday afternoon] and there are no issues so I think we have adjusted our cooling and our needs to the car. So far it works.
"If you want to be competitive you have to be a bit aggressive and have ambition. Is it too much? I don't think so, we just have to make sure that with this strategy, we leave ourselves enough time to do everything.
Boullier added observers have been too quick to write off McLaren based on the reliability issues during testing and he believes they have yet to see the team's full potential.
"The last three years were difficult," he said. "We are now trying to get McLaren back to where it should be. Like anything, you don't do it in one day. There are may be a few glitches. We have not lost our capability of designing fast cars and I hope you will see it on-track soon.
"We have to be ambitious. To be ambitious we have to take risks."