McLaren rookie Piastri explains why he's confident he won't suffer from the same struggles as Ricciardo
Oscar Piastri reckons the range of different cars he drove during his junior motorsport career will stand him in good stead – and help him adapt to any set-up headaches – when he graduates to F1 with McLaren.
Piastri steps up to F1 as an F3 and F2 champion, taking the spot previously occupied by Daniel Ricciardo, who spent the 2021 and 2022 seasons struggling to feel at one with McLaren machinery before the two sides agreed to part ways.
FIRST LOOK: McLaren present vibrant-looking MCL60 to kick off 2023 anniversary year
As his fellow Australian's replacement, Piastri now faces the challenge of slotting in alongside Lando Norris – who is preparing for his fifth season with McLaren – and giving the Woking team the driver line-up consistency they have been craving.
At the launch of McLaren's new MCL60 F1 car on Monday, Piastri was asked if he has any concerns about finding his feet when the experienced Ricciardo before him, as an eight-time Grand Prix winner, faced so many difficulties.
However, the 21-year-old swiftly pointed to his impressive single-seater journey to highlight that he has regularly moved into different cars and hit the ground running – backed up by successive titles in Formula Renault Eurocup, F3 and F2.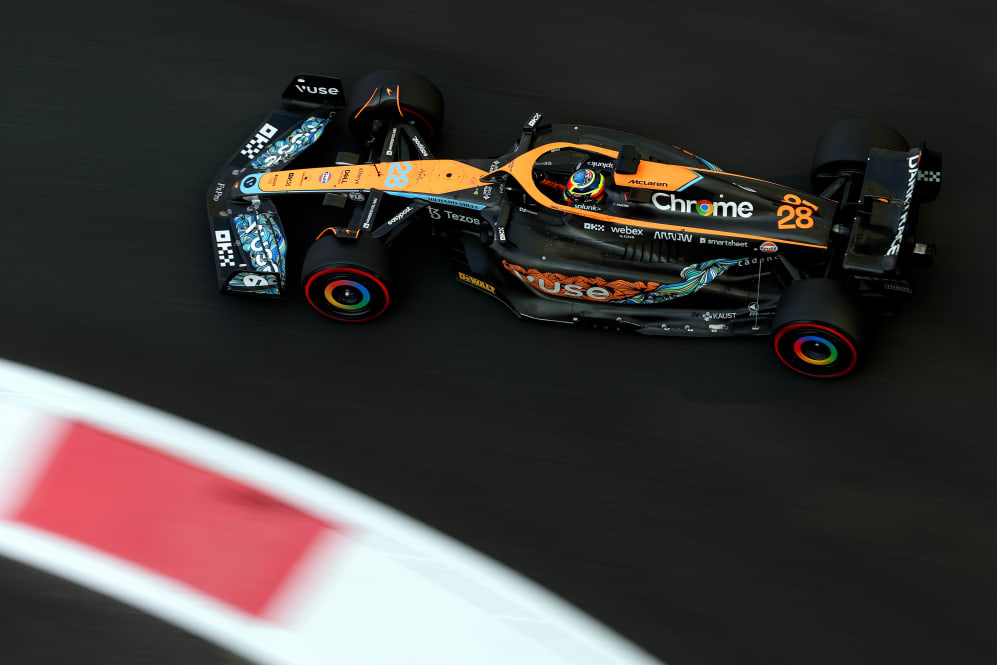 Addressing the situation, Piastri said: "I think, firstly, it's obviously a shame that things didn't work out between the team and Daniel, but I think for me personally, I'm not concerned about a lack of experience.
"I think through my junior career, I've had to change car every single year – I've never driven the same car for more than a year. I think adaptation is a big strength that you need in the junior categories, and I think that's been prominent in mine.
GALLERY: Take a closer look at McLaren's new car and livery for the 2023 F1 season
"I think from that aspect I'm not concerned. I've obviously done a bit of testing in the 2021 car, and the post-season test last year with McLaren, so I know a little bit what to expect.
"But I think as a driver you always need to adapt; there's always going to be certain things that are maybe not going to suit you quite as well as you want. You always want more grip and more power! I think there's always some limitations, it's just how you can drive around those."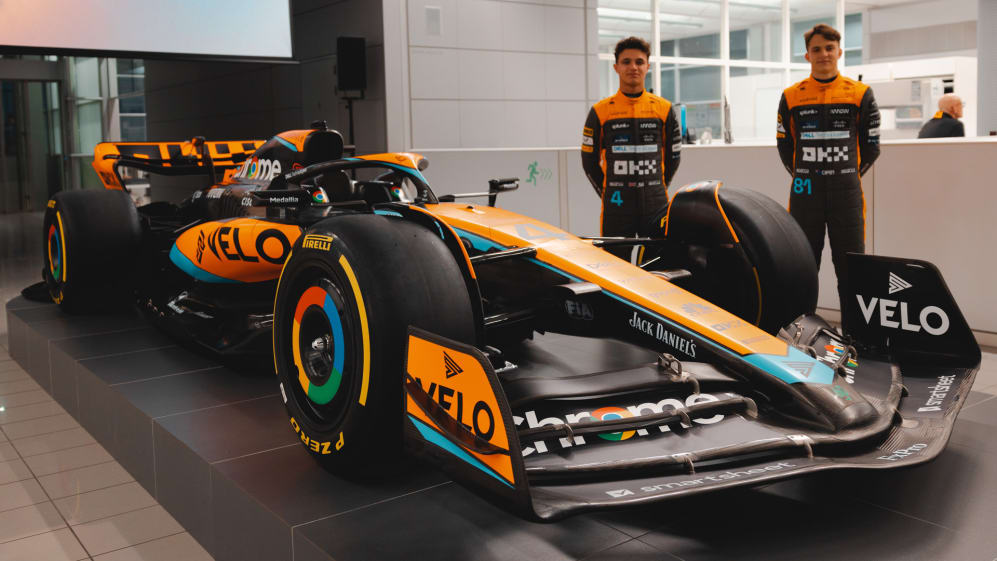 Piastri faces the added task of arriving in F1 – and lining up alongside the established Norris – without racing at all in 2022, having instead carried out reserve driver duties for Alpine.
But again he insisted he wasn't concerned. "I think coming into F1 from any racing, there was always going to be a period of adaptation," he said. "The cars are much faster, the people I'm racing against are the best drivers in the world, so regardless of whether I had a year off, that was always going to be a challenge.
TECH ANALYSIS: Is it a case of evolution or revolution for McLaren's new MCL60?
"I think in terms of [going] up against Lando, there's going to be natural comparisons being in the same car, but I think we're obviously at very different stages of our career – Lando is entering his fifth year, I'm entering my first.
"I'm not drawing on it too much. I think it will be good to have him as a team mate, and a good benchmark. He's obviously established himself as a great driver in F1, and I'm sure I'll be able to learn a lot from him."
Piastri and Norris will get their first real taste of the newly-launched MCL60 during pre-season testing at the Bahrain International Circuit from February 23-25.