McLaren suffered negative surprises in qualifying - Alonso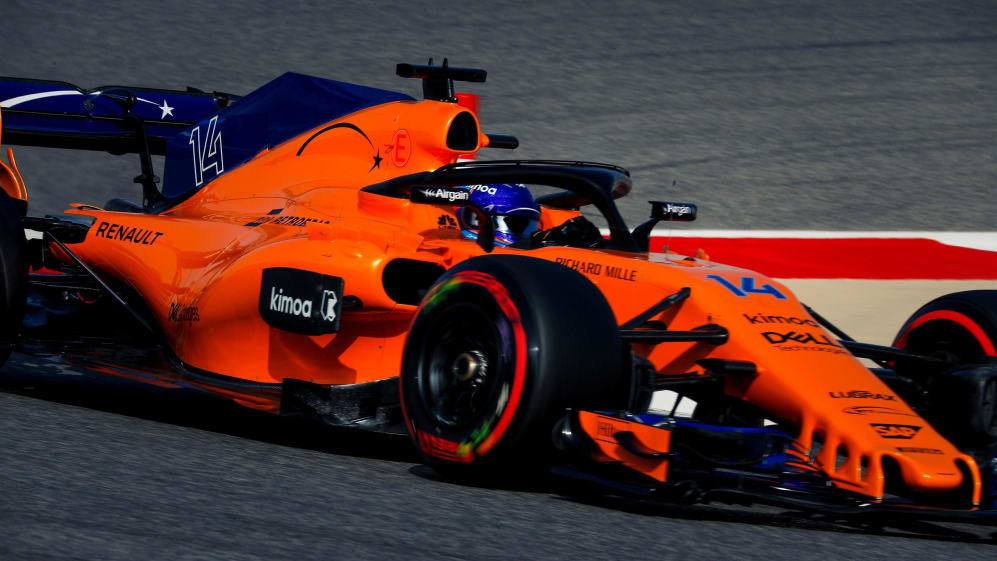 Two races into the 2018 F1 season and McLaren have yet to make it into Q3. Fernando Alonso believes the team is missing performance "a little bit everywhere" but is more hopeful for Sunday's race in Bahrain.
Alonso narrowly escaped being eliminated in the opening segment of qualifying and ultimately ended up 13th quickest, 2.254s off the pace, with team mate Stoffel Vandoorne three tenths further back in 14th.
"We know that we are not the strongest on the top speed, braking performance was also not great today," said Alonso of McLaren's woes.
"Traction, I think we struggling a little bit too much. Yesterday was fine, the long run pace was good. This morning was good also on the hot track and then probably we got too confident with that balance on the hot track.
"Then with the cooler conditions in the evening we had some negative surprises, and unfortunately we are now in a position to start the race that is not ideal.
"But we were not in Q3 in Australia either and then both cars were in the points on Sunday so hopefully we can repeat that."
McLaren brought bodywork upgrades to Bahrain, bringing the package together that the team had hoped to introduce fully in Australia.
Alonso said they worked as expected and that it was the track characteristics in Bahrain that were more likely to blame for the performance.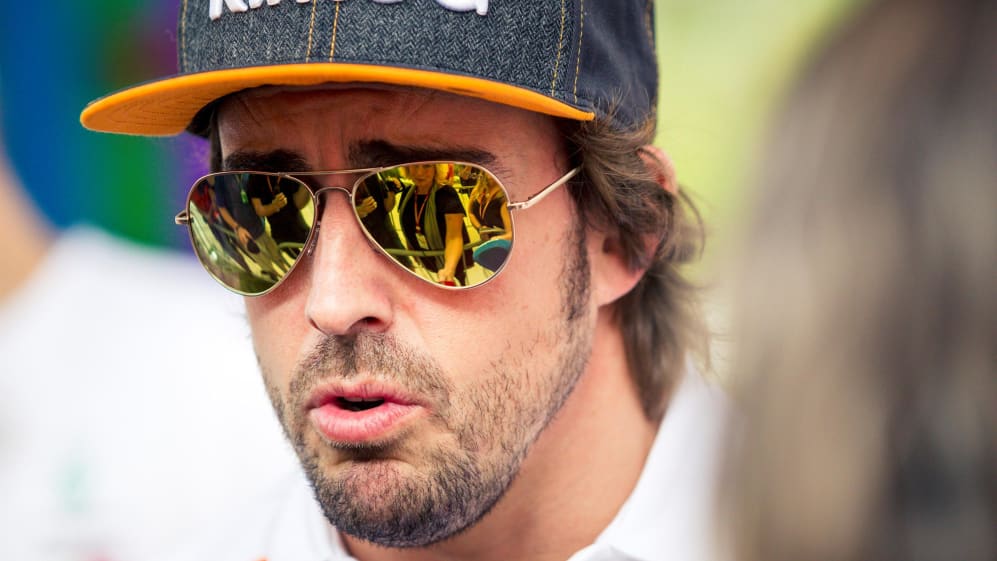 "I think they [the updates] work as expected so I think the improvements are there and the car felt better than Australia," he said. "I think the nature of the circuit is far from ideal for our car.
"We came here looking at last year's performance and it was not great here, it was one of the worst performance for us last year and unfortunately we saw today again it is a circuit that we don't have into our hands yet in terms of approach or setup or whatever. That was something that we need to analysing but the new parts of the car work fine.
"As I said, last year it was very poor qualifying and then we were fighting for 11th until the last couple of laps so the race pace again last year was much better than qualifying pace so we expect tomorrow to be a step ahead on today's performance and the points are the target for both cars, so we will see where we can be."
Vandoorne feels a competitive midfield – 1.2s covered fifth down to 14th – has contributed to the poor results in qualifying.
"Obviously it's a bit disappointing not to be further up the grid, but probably not a massive surprise," he said. "We knew that the midfield is extremely compact. Every tenth, hundredth of a second makes a big difference in that area.
"We had a good start of the weekend in practice one, practice two. We felt quite comfortable with the car we had there and it looked like we would make a step forward.
"Like Fernando said, I think our long run pace looks better than our qualifying performance. Hopefully tomorrow, we have a free tyre choice, there is options possible here with the degradation of the tyres so we will see."
Alonso's performance in Bahrain qualifying was his best since he left Ferrari at the end of 2014. Last year, Vandoorne failed to make it out of Q1, while Alonso failed to set a time in Q2.