McLaren's right of review over Norris's Canadian GP penalty rejected by the stewards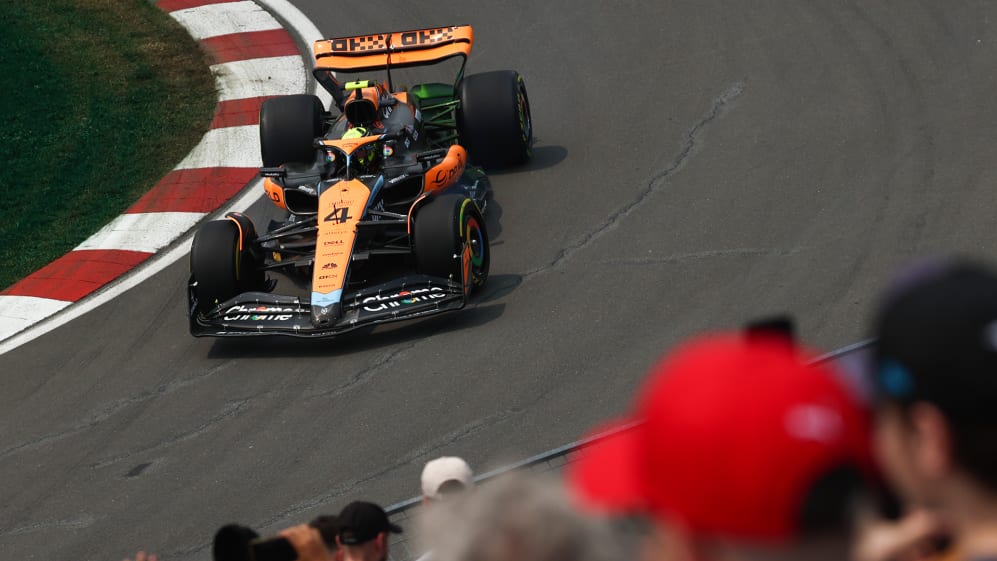 Stewards have rejected McLaren's right of review request over Lando Norris's Canadian Grand Prix penalty after meeting in Austria on Sunday morning.
Norris was given a five-second penalty during the Montreal race after he was deemed to have displayed "unsportsmanlike behaviour" by driving deliberately slowly behind the Safety Car in order to create enough of a gap behind McLaren team mate Oscar Piastri for a 'double-stack' in the pits.
READ MORE: McLaren exercise right of review over Norris' penalty in Canada for 'unsportsmanlike behaviour'
After qualifying at this weekend's Austrian Grand Prix, McLaren announced that they had lodged a petition for a right of review over the decision, as they looked to get the penalty that left Norris 13th, and out of the points, removed.
However, following a meeting in the Spielberg paddock at 0930 local time on Sunday, which included representatives from McLaren as well as rivals Williams, Red Bull, Aston Martin and Alpine, along with the FIA, the case was dismissed.
The hearing was dedicated to determining if "a significant and relevant new element is discovered which was unavailable to the parties seeking the review at the time of the decision concerned" – the party being McLaren.
EXPLAINED: 'Unsportsmanlike behaviour'? Why Lando Norris was handed a 5-second penalty in Montreal
Despite the Woking team bringing a host of wide-ranging examples from previous meetings and events to the table, the stewards rejected the petition for a right of review "because there is no significant, new, relevant element that was unavailable to McLaren at the time of the Decision".
The full explanation from the stewards can be viewed via the official FIA website.
Following the decision, a McLaren statement said: "We respect the FIA and Stewards' decision to uphold Lando Norris's 5-second time penalty at the 2023 Canadian Grand Prix. However, we believe that we provided sufficient new, significant and relevant evidence to warrant a 'right of review'.
"We accept the Stewards' decision that this evidence did not meet their requirements. Whilst it is not the outcome we hoped for, we thank the Stewards for their time and collaboration."