Feature
Memories of Imola '94 – by David Tremayne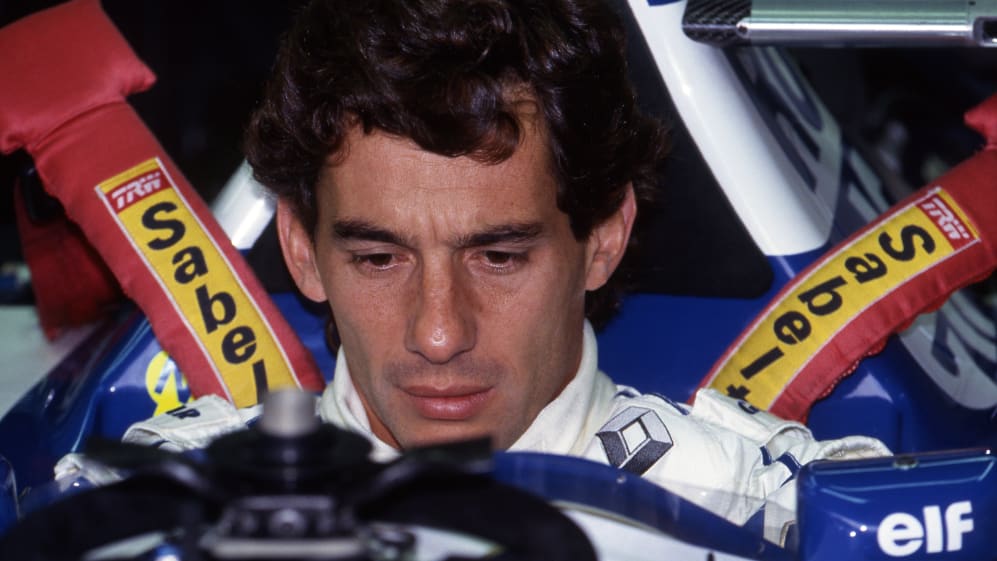 Hall of Fame journalist David Tremayne has been an ever present on the F1 grid since 1988. Here he shares his deeply personal memories of attending the fateful 1994 San Marino Grand Prix at Imola.
When I walked into the paddock at Imola on the last Thursday afternoon that April, the hand that grabbed my arm had a powerful grip. And the rumbling laugh that accompanied the gesture, and the curly hair and saturnine good looks of my assailant, belonged to Roland Ratzenberger.
We hadn't seen one another since 1987, my last season covering the British F3 series. As we laughed and hugged I took genuine pleasure telling him how happy I was that he had finally made it to F1. We agreed to do something on Saturday night.
Our little group knew that this was going to be an odd one when an undeserving colleague won a 924 at a Porsche dinner that evening. But none of us could ever had predicted the horrors that lay ahead.
The weekend when God turned his back. That is how I will forever remember the 1994 San Marino Grand Prix.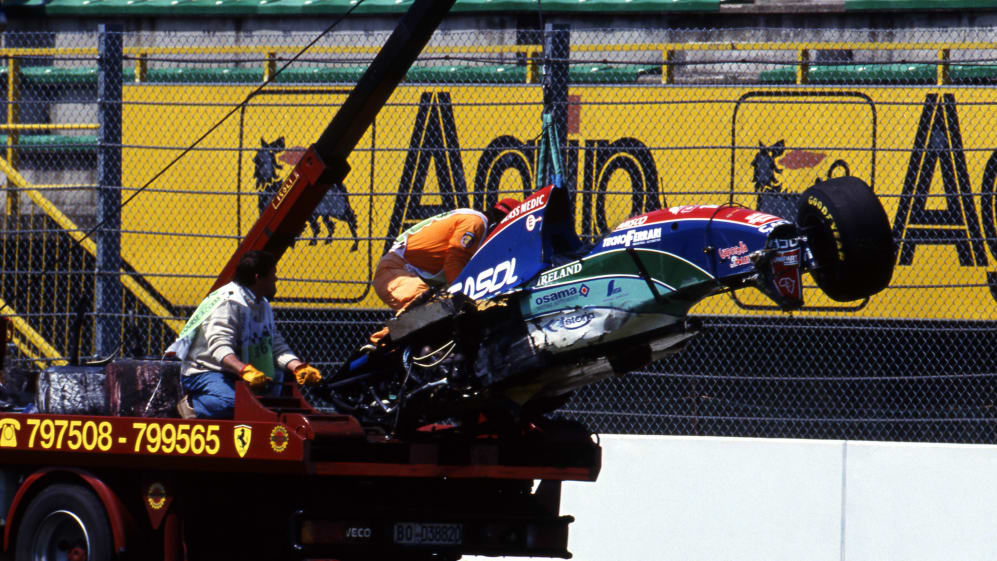 Sixteen minutes into Friday afternoon's qualifying session the bad things began. Rubens Barrichello's Jordan launched over a kerb in the Variante Bassa and was thrown into the debris fence at undiminished speed, around 140 mph. It was a very scary shunt and there was palpable relief as he escaped with a vicious shaking and a broken nose.
It was a miraculous deliverance, but there were to be no more that weekend.
When we saw Roland's accident the following afternoon, 20 minutes into the second qualifying session, and the way he lay in the cockpit of his shattered Simtek as it slithered from the impact site at Villeneuve all the way down to the Tosa hairpin, our darkest thoughts were sadly realised.
I remain grateful that we at least were able to have that conversation on Thursday, that brief moment of good fellowship again. It was like nothing had changed in seven years, and it was good to know how happy he was in his final days with us.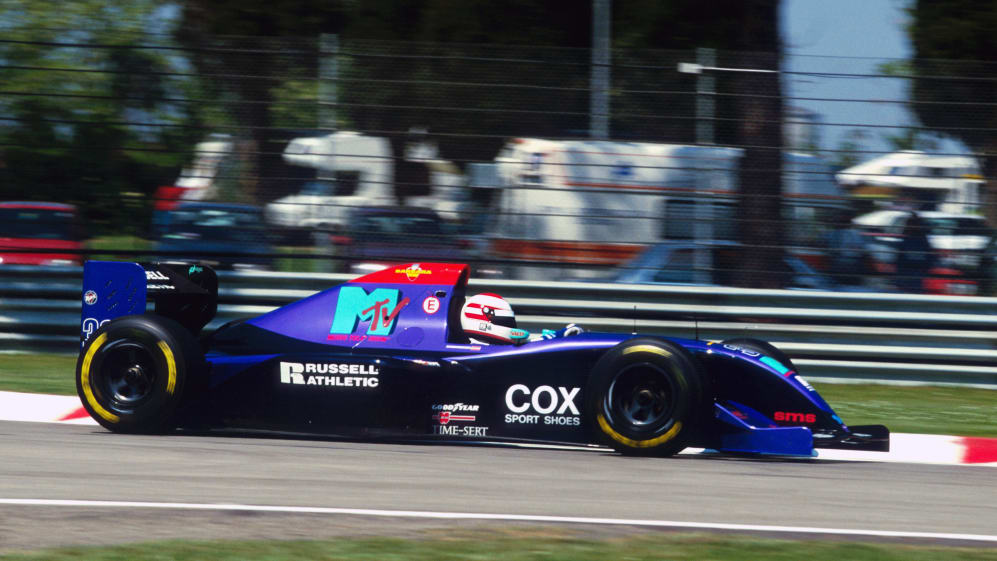 The paddock was understandably a very sombre place on Sunday morning.
I remember many feeling unusually unsettled at the start of the race, and within seconds we watched with anguish as JJ Lehto, another mate, stalled his Benetton in fifth place on the left-hand side of the grid. We prayed that nobody would hit him, and just as it seemed those prayers had been answered, an unsighted Pedro Lamy smashed his Lotus into the back of the stricken B194.
Poor old JJ had only just recovered from a neck injury sustained in pre-season testing, and had driven down to Imola from Monaco with Roland.
Then came Ayrton's crash on the seventh lap, as the race restarted after the field had farcically been losing tyre temperatures and pressures, and thus ride heights, having to follow a ludicrously slow Opel Vectra road car which acted as the safety car while the mess on the grid was cleared up. As with Roland, we recognised straight away that the news with Ayrton was grim. It was unthinkable. Jim Clark and Gilles Villeneuve all over again.
Even as Ayrton was helicoptered away, the race dragged on. Nobody knew why they didn't just flag the wretched thing after it reached 75 per cent distance. I watched it from the windows in the press room, above the pit lane, and had literally just said to colleague Nigel Roebuck that it reminded me of the gruesome Indianapolis 500 in 1973 and that all we needed was an accident in the pit lane, when on the 49th lap a wheel came loose on Michele Alboreto's Minardi as he left after a tyre change.
It bounced into the empty Pacific pit and then into Ferrari's, injuring three mechanics there and one at Lotus before ending up on the opposite side of the track. And still the hallowed race dragged to its bitter, brutal conclusion.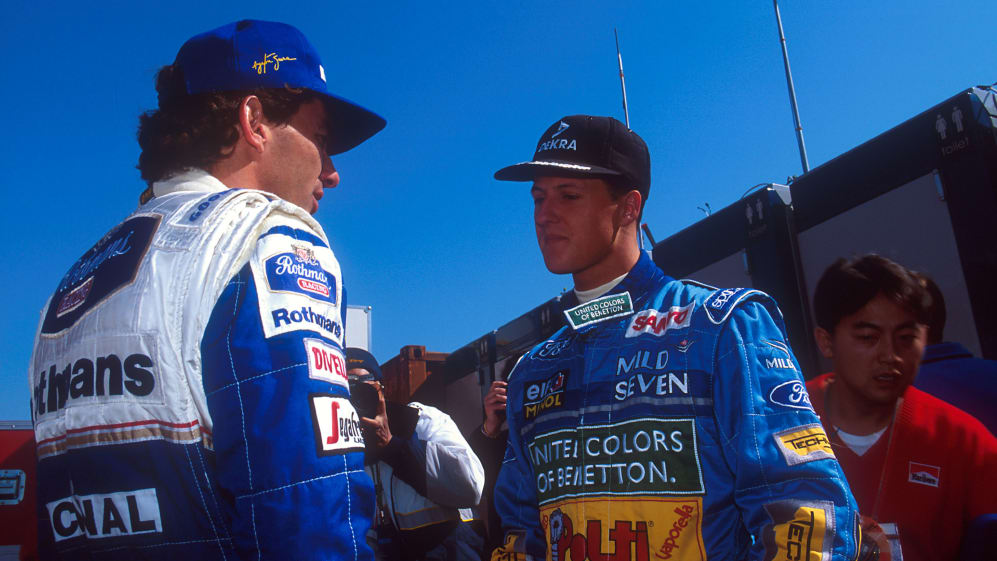 In the immediate aftermath those media colleagues to whom motor racing was a job rather than a vocation seemed affronted that nobody had told them people could get killed. And perhaps the saddest sight was a female colleague who cared very much for Ayrton, who wandered the corridor outside the press room, utterly bereft. I had never seen greater misery etched on a human face.
I had written virtually nothing by the time it was finally over. I was working for Motoring News back then [now Motorsport News], as well as [UK newspaper] The Independent on Sunday. After Roland's death I had been in no mood to write; I penned my qualifying story for the Sunday Indy and his obituary for The Independent daily, and one for Motoring News. I still had 20,000 words to write.
Then we learned around 1730 that evening that Ayrton had died.
My colleague Derrick Allsop handled The Independent daily back then, and asked me to write Ayrton's obituary.
"How many words, and how long have I got?"
"They want 1,200, by eight o'clock."
"Okay."
I went down to Lotus' hospitality to write it. It would be quiet there and I worked for the team doing press releases at races. But when I got to the motorhome at six o'clock [Lotus boss] Peter Collins' wife Jane was very emotional so I spent 10 minutes calming her down. Then I went to work.
I'd never done it before, nor since, but I wrote Ayrton's obituary in 20 minutes, working three or four coherent sentences ahead. I opened a vein and those 1,200 words flowed as I drowned in all the memories since I'd met him in F3 late in 1982. I felt that I had done the right thing by a man whom I had admired greatly, despite our differences.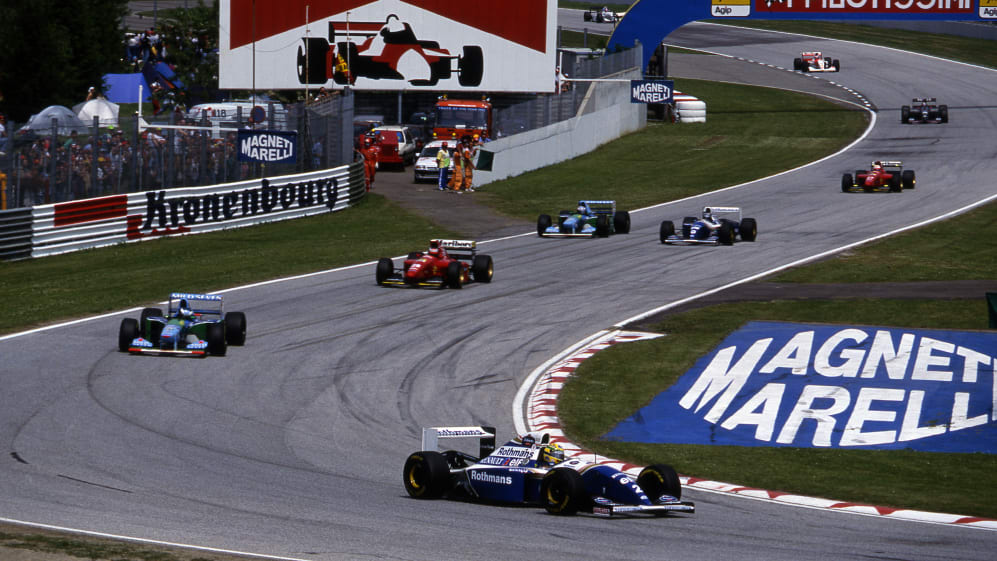 My relationship with Ayrton remains my biggest regret. If I'd been prepared to be wholly uncritical, I might have enjoyed my greatest driver/hack relationship.
But I couldn't condone some of the things he did. He broke rules of driving etiquette and set examples that legitimised such dangerous and aggressive tactics all the way down to the grass roots of karting. I found that unacceptable, and said so. The relationship fluctuated.
We stayed at a small hotel that weekend, La Pergola, in Fontanelice, run by a sweet woman called Rosa, and her surly husband Leo, who stayed muttering in the kitchen chopping things on a block like he wished it was parts of us.
When Nigel and I left early on Monday morning, Rosa tearfully and touchingly handed each of us a bottle of red wine. It was as if she wanted to apologise for what Imola had done. I drank mine two days later watching a television tribute to Ayrton, and cried all the way through.
Ayrton and I had spoken for the last time at Suzuka the previous year, when I asked him to sign my Honda book 'A Decade of Continuous Challenges'. He smiled graciously when I smirked and said he didn't have to sign it if he didn't want to, and as he obliged, he said, "Time, Dave, is the big thing."
I took that to mean that time is the big healer. But that sociable evening, none of us could have known how little he had left.
And here we are, somehow 25 years after those cataclysmic events, the wounds as raw as ever when you let yourself think about them too deeply.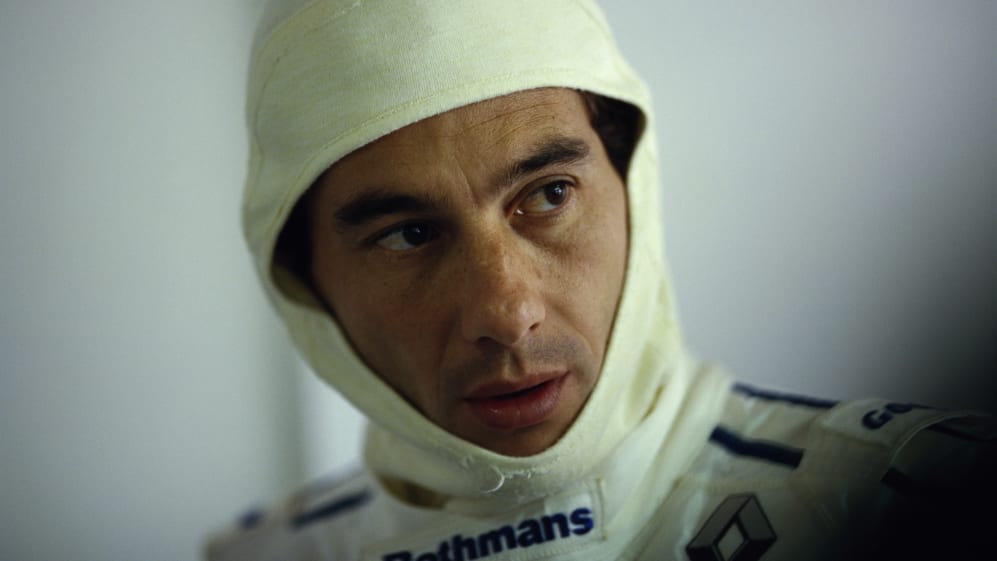 This article was first published on F1.com on May 1, 2019.