Mercedes: 'Ferrari power unmatched by anyone'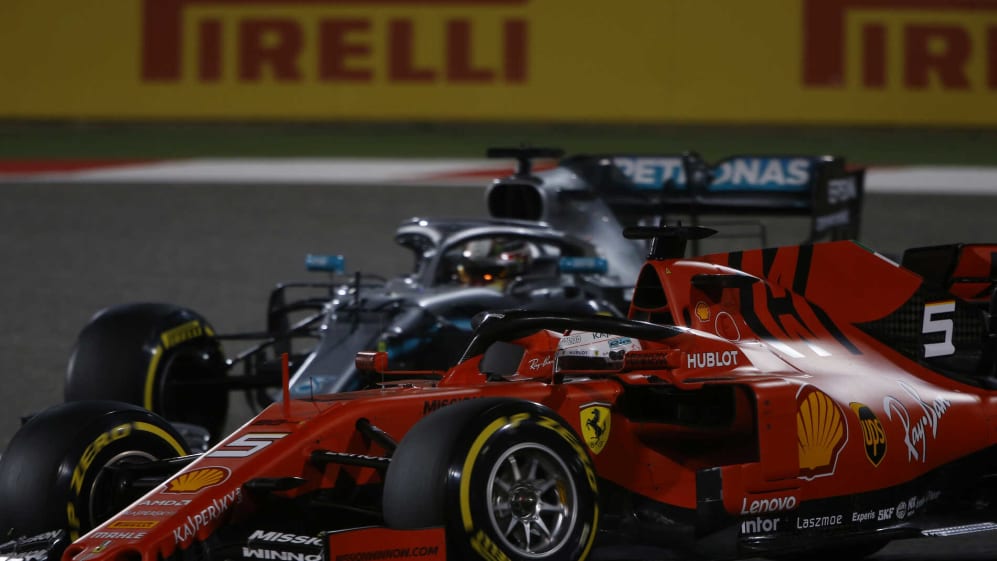 Mercedes may have scored their second straight one-two of the season at the Bahrain Grand Prix. But having comfortably outpaced Ferrari at the Australian season-opener, in Bahrain, Mercedes team boss Toto Wolff was under no illusions that it was the Scuderia who had had the stronger package.
Speaking straight after the Grand Prix, which saw Lewis Hamilton inherit the win from Charles Leclerc after the latter suffered engine issues, Wolff conceded that Ferrari's strong pace in Bahrain had been less of a surprise than their lack of pace in Australia – and he was full of praise for the Scuderia's impressive power unit performance, particularly on the straights.
"We expected them to be strong in Melbourne after what we've seen in terms of pace in Barcelona," he said. "So Melbourne was more the surprise than actually Bahrain. Bahrain was very strong [for them].
"Straight-line performance is unbelievable. The power they have displayed is unmatched by anybody. There was, I think, in qualifying [an advantage of] five-tenths on the straights only. That is really difficult to compete with. So we have to get used to this level of performance in my opinion and see Melbourne as the outlier."
TECH TUESDAY: Why Ferrari's Bahrain issues were a reprieve for Mercedes
Wolff added that Ferrari's power unit advantage was simply "sheer power" based on analysis over the weekend. "It's not the drag," he said. "It's never one silver bullet or one simple action. But the drag levels we have calculated would have been a tenth, maybe, in difference.
"There is obviously lots of data collected [in qualifying and the race]. We have seen different power levels in the race also between the cars, so that needs to be digested now."
Mercedes know they were lucky to benefit from Ferrari's misfortunes in Bahrain – and they'll be all too aware that, with Ferrari's apparent power advantage this year, they'll need to mop up every point they can until the season-end if they're to win their sixth consecutive constructors' title in 2019...