Feature
Mercedes back on the front row and Alpine in recovery mode – What To Watch For in the Sao Paulo GP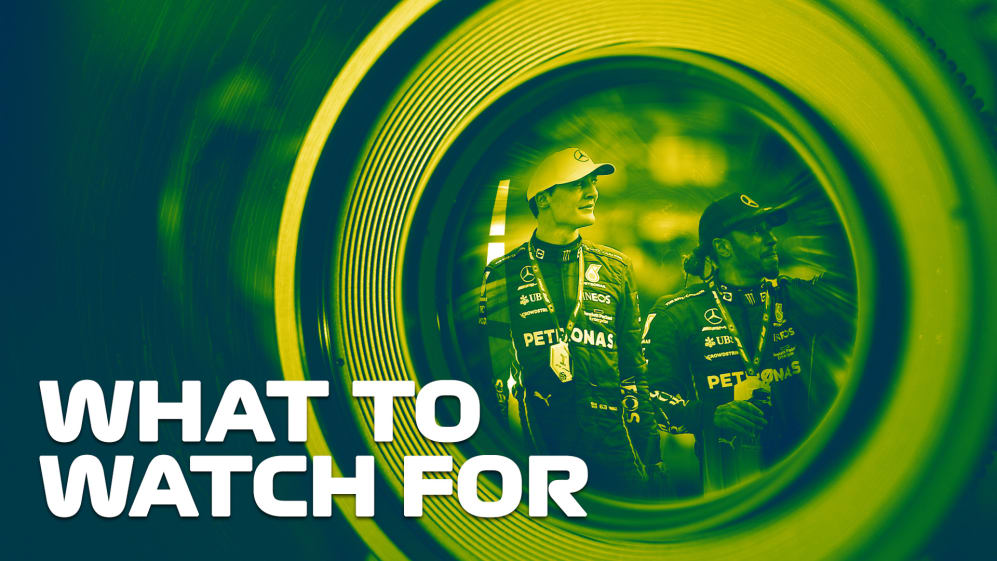 From an all-Mercedes front row to Max Verstappen struggling, and from a quick Carlos Sainz out of position due to a penalty to unpredictable weather this weekend, we've pick out some key areas to keep an eye on when the lights go out at Interlagos.
1. Can Mercedes finally win in 2022?
Be honest: who had an all-Mercedes front row for Sunday's race? If you did, you'll probably say you had Kevin Magnussen down for a pole position as well…
READ MORE: Russell beats Verstappen in Sprint thriller to secure P1 grid slot for the Sao Paulo GP
Mercedes have been improving for some time now but felt their best hope of a victory was Mexico City, so to lock-out the front row at Interlagos will have been a welcome bonus.
And bonus is potentially an apt word as George Russell overtook Max Verstappen to win the Sprint and then Lewis Hamilton did the same before being promoted from third on the road to second on the grid by a penalty for Carlos Sainz.
Hamilton had to survive a post-race investigation for a start procedure infringement but was cleared to keep his result, leaving him alongside his team mate and with a car that looks good on its tyre management. So good, in fact, that on soft tyres they suffered less degradation than Verstappen did on mediums.
Russell has started from the front before in Budapest but he didn't have Hamilton alongside him at that point, and if the pair of them can work together they have an even better chance of securing that first win of the year than they did two weeks' ago in Mexico.
2. Verstappen attacking, Magnussen defending
Verstappen was left perplexed by his lack of pace having started on a tyre that should have been more robust than his rivals. The Dutchman was aware he might struggle in the opening half of the race on his mediums compared to the quicker soft compound, but then was expecting to finish strongly as the softs degraded.
Instead, it was Verstappen who couldn't keep his tyres alive as Russell closed in and overtook him, and then Sainz and Hamilton followed suit. Sainz's penalty means the world champion starts third on the grid alongside team mate Sergio Perez, but for the first time this season they've got two Mercedes drivers to try and beat.
READ MORE: 'Mercedes look unbeatable' says Verstappen as he reflects on 'way more difficult than expected' Sao Paulo Sprint
If the degradation is a sign of things to come – and cars can't change their set-up after the Sprint don't forget – then Verstappen is going to have to balance the need to attack the Mercedes pair with looking after his tyres.
Verstappen's woes came after he had overtaken pole-sitter Kevin Magnussen early on, but the Dane drove smartly to secure the final point in eighth place. And that puts him closer to where the true Haas pace is, which Magnussen believes will help his performance on Sunday as he was losing so much time being overtaken in the Sprint.
Further points could be on the cards, and let's be honest, would be fully deserved after his stunning qualifying result on Friday.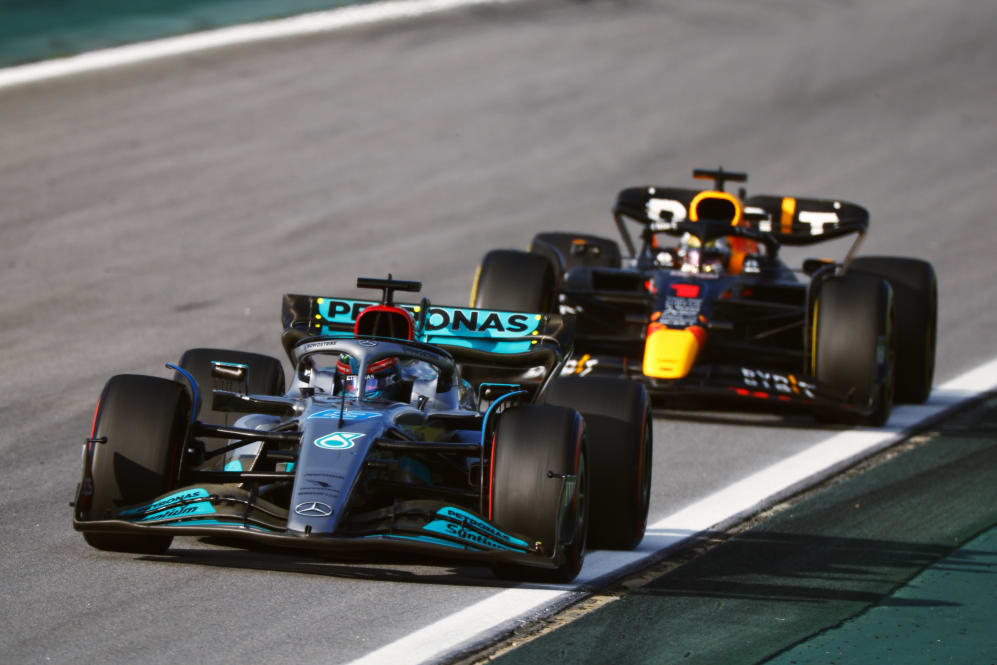 3. Sainz with ground to make up
Sainz had a competitive start to the weekend on Friday, and earned himself a starting spot in the top five for the Sprint. But he always knew that wherever he finished the 25 lap dash, he was going to take a grid penalty for Sunday having taken a power unit penalty for using a sixth internal combustion engine (ICE).
A strong Saturday performance saw him secure second behind George Russell, but that penalty means he will be lining up in seventh place in a car that was in the mix for victory over a Sprint distance.
READ MORE: P2 was the maximum says Sainz, as Leclerc delivers damage limitation in Sao Paulo Sprint
The upside is the fresh engine should be able to give Sainz a slight performance boost compared to some of the drivers who are using older units and trying to manage their mileage through to the end of the season, and the long drag up to the finish line is the perfect scenario for him to make use of that advantage. Watch out for him as he tries to work his way towards the front.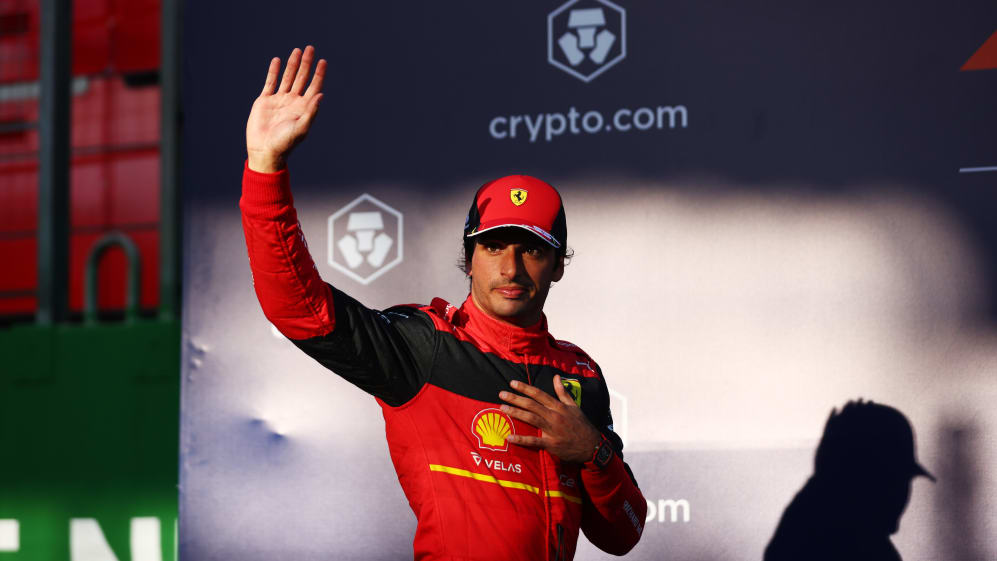 4. Alpine in recovery mode
As days go for Alpine, Saturday was a tough one. Starting with both drivers in the top seven for the Sprint, the team were seeking double points and a strong grid position for the Grand Prix. But those hopes soon unravelled as Esteban Ocon and Fernando Alonso made contact twice in the space of a lap.
First, Alonso had to catch a slide when fighting on the outside of his team mate at Turn 4, damaging Ocon's sidepod. Then the Spaniard broke his front wing against the rear of the sister car on the pit straight, earning both a trip to the stewards and Alonso a five-second time penalty.
READ MORE: Alonso handed 5-second penalty for clash with team mate Ocon in Sao Paulo Sprint
Despite a pit stop for Alonso, he was able to recover to finish 15th with some encouraging lap times, but one driver he passed was Ocon who was limping home with damage and then had his car catch fire in Parc Ferme.
The repercussions of the fire are unknown but Ocon's best starting position will be 17th – where he finished the Sprint – and with Alonso alongside him after his penalty the pair will need to put on an overtaking clinic to climb into the points, but they've definitely got the pace to do so.
It could be a crucial recovery, too, with Lando Norris starting sixth and Daniel Ricciardo 11th, chasing the points that would close the five-point gap in the constructors' championship fight even further.
5. The skies
I guess really you can only keep your eyes on the skies if you're physically at Interlagos, but the weather has been playing a big role in the race weekend so far.
Friday's qualifying was a brilliant mix of light drizzle and dry spells that left the track damp and a challenge on slicks, meaning it was all about being out on the right tyre at the right time.
HIGHLIGHTS: Watch as Russell takes P1 and Verstappen hits trouble in a scintillating Sao Paulo Sprint
The Sprint then saw warm and sunny conditions that had an impact on tyre life and appeared to catch out Verstappen and Red Bull, with Nicholas Latifi – the only other driver starting on mediums – also suffering heavily.
Whichever one of the two conditions we get on Sunday (and it could be either), it's likely to have a major influence on the way the race plays out.