Mercedes can't take anything for granted in title races – Wolff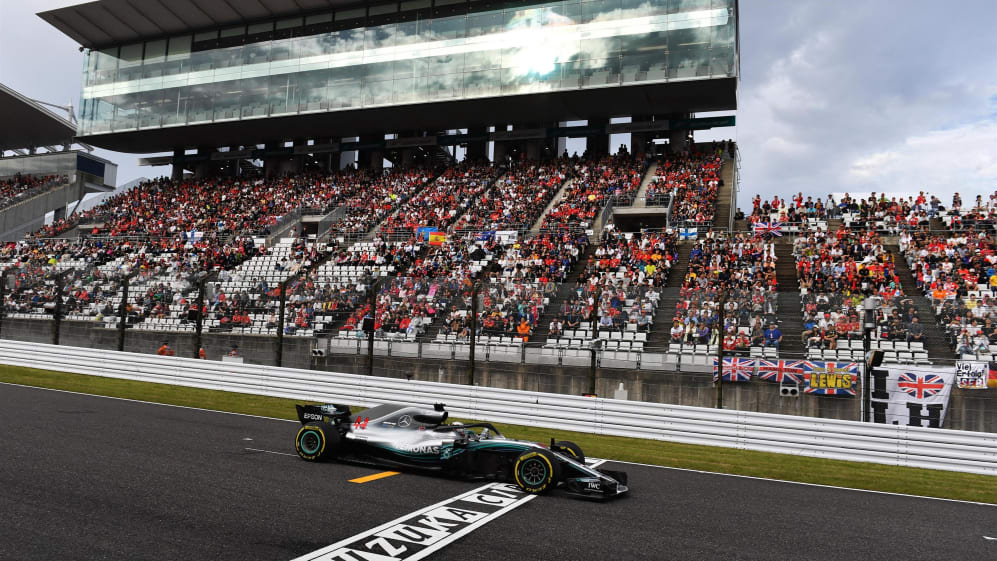 He's the King of COTA, and they're the team in fine form. But Toto Wolff has urged Lewis Hamilton and Mercedes to keep their feet firmly on the ground at the Circuit of The Americas, with the Silver Arrows boss expecting Ferrari to continue to 'fight fiercely' in Austin, despite both titles looking increasingly likely to go to Mercedes.
With four races to go in both championships, Mercedes lead Ferrari by 78 points and Hamilton has a healthy 67-point advantage over chief rival Sebastian Vettel, and the Briton can clinch the title this weekend if he wins the race and the German finishes below second.
Hamilton heads to Texas with the wind in his sails too. He's won five of the six Grands Prix held at the popular Austin track, including dominating the last four years. Despite this form, though, Wolff says the Silver Arrows must not get carried away.
"The battle is far from over, so we approach Austin the same way as every other race: take it one step at a time, focus on our job and make sure we bring performance and reliability to the track," said Wolff.
"The Circuit of the Americas has been a good track for us ever since it was introduced in the F1 calendar, but past results have no impact on the current championship.
"Everyone in the team knows that we cannot take anything for granted, so we will be as diligent as ever, keep our heads down and work hard to get a good result in Texas. This championship fight has been exhilarating and we can't wait for the next chapter in the epic battle of silver and red."
A victory for his chief title rival Sebastian Vettel at Spa cut Hamilton's title lead to 17 points, and suggested it was the Ferrari driver who had the momentum following the summer break. But Hamilton has dominated the last four races, with his German counterpart some way behind.
Wolff, however, is still wary of the threat Ferrari pose for the remaining four races of the season, expecting them to mount a challenge for victory in Austin.
"While we didn't have the fastest car in the summer, we've seen the performance swing in our favour recently; however, it is closer than it looked in recent races.
"Ferrari have a strong car and they will keep on pushing until the very last corner in Abu Dhabi. They have been worthy opponents in the past 17 races and we have no reason to believe that this will change in the next four; just like us, they will fight fiercely for every point and position."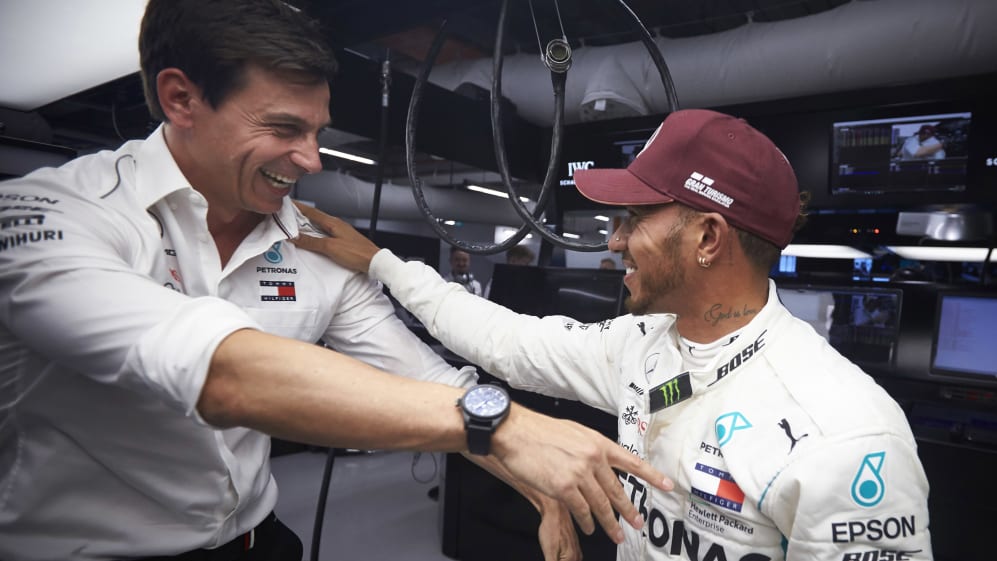 Mercedes themselves will be in high spirits, having taken consecutive one-two finishes in Russia and Japan – and Wolff reserved special praise for both Hamilton and Valtteri Bottas.
"Two 1-2s in a row also show how well both drivers are performing," added Wolff, speaking ahead of the United States Grand Prix.
"With six race victories in the last seven races, Lewis has shown what a class act he is. Both on and off the track he is more complete than ever before, showing commanding performance in the car and challenging the entire team to perform to higher levels at the same time.
"Valtteri had some tough races in the summer, but came back strong in recent weeks. He was competitive in both Sochi and Suzuka and embodied our team spirit. We're lucky to have this driver line-up and we know can count on them as the season comes to its close."
A win this weekend for Hamilton would be a fifth consecutive US win and a fifth consecutive win in 2018, matching the best run of his career (he won 5 in a row at the exact same races in 2014 – Italy, Singapore, Japan, Russia and USA). If he does it, he will match hero Ayrton Senna's record of five straight wins in the same event.