Mercedes can beat Ferrari at Monza – Wolff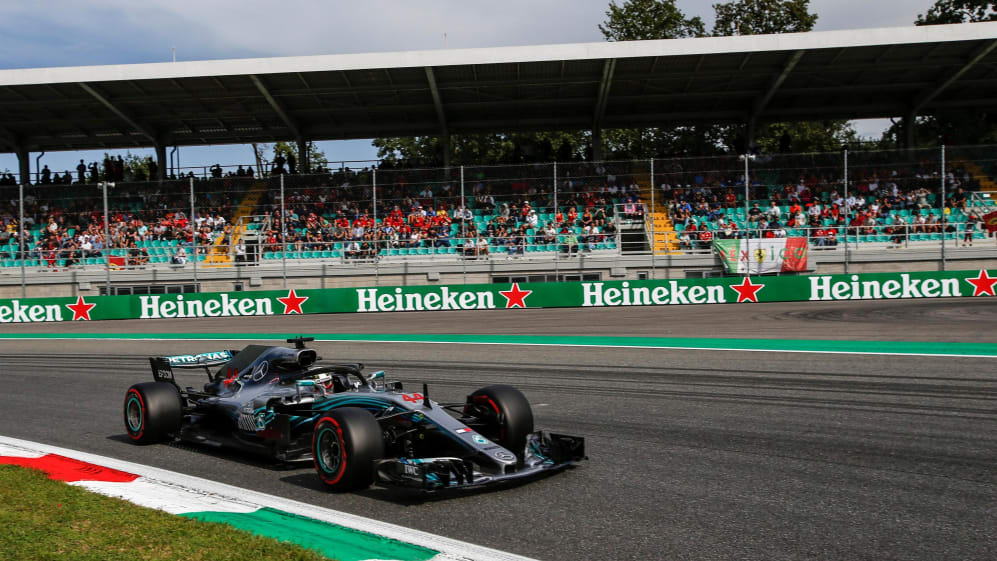 'Absolutely'. That was Toto Wolff's confident response when asked if Mercedes can win the Italian Grand Prix on Sunday, despite seeing chief title rivals Ferrari lock out the front row at Monza's Temple of Speed.
Ferrari were seen as favourites for pole on home soil ahead of qualifying, having looked dominant in dry conditions all weekend, and they duly delivered as Kimi Raikkonen and Sebastian Vettel secured the Italian squad's first front-row lockout at Monza since 1994.
Before that mouthwatering Q3 finale, which saw Raikkonen pip Vettel to top spot, Lewis Hamilton sat on provisional pole. But ultimately he had to settle for P3, with team mate Valtteri Bottas joining him on the second row.
And Silver Arrows Team Principal Wolff is hopeful his drivers can mount a challenge for victory on Sunday, as long as both Hamilton and Bottas stay out of trouble at the start.
"Absolutely (we can win)," said Wolff. "I think that P3, P4 are not the worst starting positions here with the tow, it's all about having a good start and getting through the first chicane well and then having just a solid race.
"It was a bit of a mind game at the end, who would go out first and give the other one a tow. First run was good for us, we scored, but on the second run they were just quicker today this is what we need to say."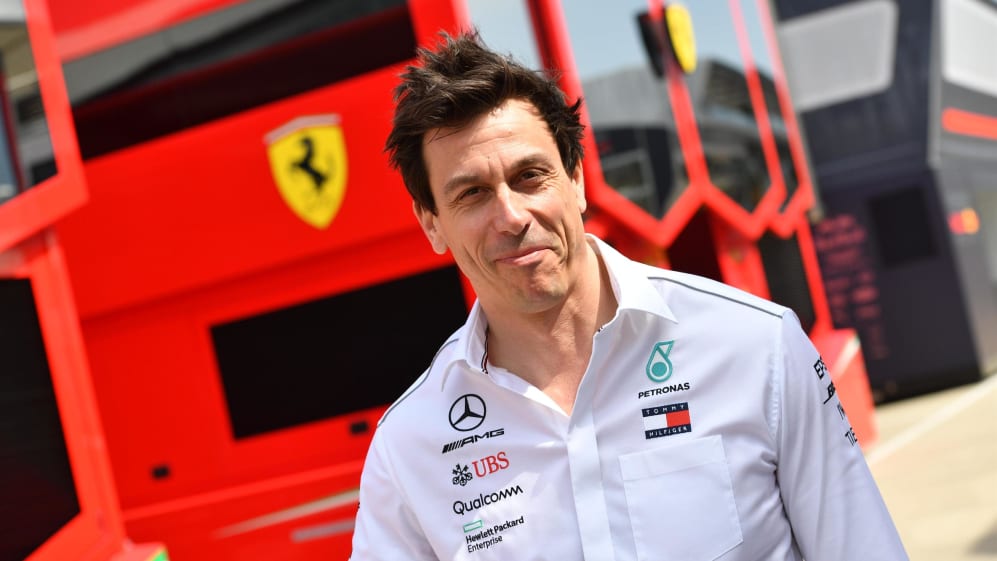 There is plenty of reason to be optimistic for Mercedes, with Hamilton pleased with their long-run pace, while Bottas said the W09 felt better in the slow corners compared to Spa last week.
They struggled with traction at Spa, but Monza should be a stronger circuit for the reigning champions. While there are long straights, aside from the Turn 1 chicane, the other corners are quicker, meaning we could have a race on our hands on Sunday.
They have history on Ferrari's home turf too, having won the last four Grands Prix here, and Hamilton is upbeat about his hopes of a fifth Italian Grand Prix triumph.
"It was a fantastic qualifying session. Congratulations to Kimi. We knew they had the pace this weekend and it was going to take something quite special with the lap to catch them. It's obviously been that distance to them all weekend.
"Obviously we were hoping that we could give them a run for their money, the first qualifying lap was pretty good, but the second one was still good, but it wasn't as good.
"That gap's generally been the same over the sessions. Their long run pace yesterday was very good but of course we were hopeful that we could improve the car overnight, last night, so maybe in the long runs we'll be better tomorrow. We shall see.
"I don't think I could have gone any quicker. I'm sure you can all look at the data and see, but of course I'm pushing as hard as I can and I'm really happy with the performance this weekend."
Hamilton leads Vettel by 17 points in the drivers' standings, and knows a victory at Monza will seriously boost his chances of a fifth world title.