Mercedes DAS system ruled legal as Red Bull protest rejected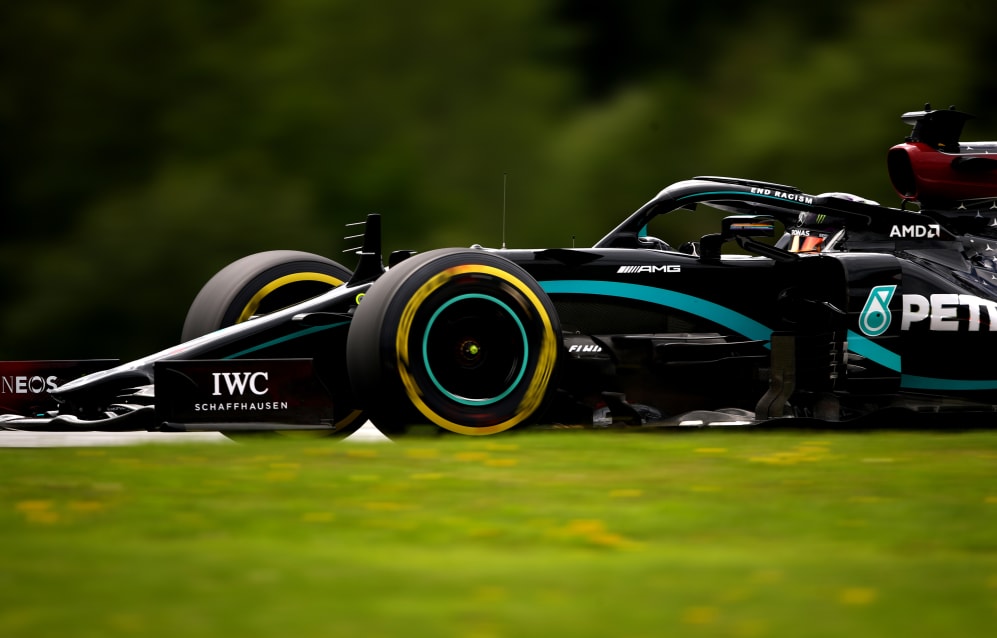 The first race of the 2020 season is not until Sunday, but Mercedes have already achieved a victory of sorts after the stewards in Austria rejected a protest lodged by rivals Red Bull against their innovative Dual Axis Steering System (DAS).
Following two Mercedes-topped practice sessions at the opening round in Spielberg, it was announced Red Bull were protesting the legality of the system, which Mercedes first debuted in pre-season testing back in February, and which will be banned from 2021 onwards.
READ MORE: Hamilton heads another Mercedes 1-2 with Racing Point's Perez third in Austria
Red Bull lodged a protest regarding an alleged breach of the Technical Regulations, specifically article 3.8 which refers to aerodynamic influence and article 10.2.3, which states "no adjustment may be made to any suspension system while the car is in motion".
However, after a stewards hearing attended by members of both teams (in person or via video), as well as Nikolas Tombazis of the FIA Technical Department, it was determined that DAS is part of the Mercedes W11's steering system, "albeit not a conventional one".
As a result, the stewards decided that DAS could not be in breach of any suspension‐related regulations.
"As a general conclusion, it is very simple to conclude DAS would be illegal IF it were not part of the steering system," read the stewards' document. "So the main challenge and debate has to be on whether it can be considered to be part of the steering system. The stewards decide that DAS is a part of the steering system.
"Therefore the Stewards consider DAS to be a legitimate part of the steering system and hence to satisfy the relevant regulations regarding suspension or aerodynamic influence."
The full stewards verdict, with lengthy explanations of how they came to their verdict, can be read here.
The result means that Mercedes can continue to run the system, which is believed to allow the tyres to be heated more evenly on the straights – thus reducing wear and aiding grip – while still allowing maximum stability on corner entry.
Their rivals, meanwhile, may now look to adopt a version of the system themselves before the season is out – and Red Bull boss Christian Horner has already hinted his team may do just that...