Horner hints Red Bull are ready to run their own version of Mercedes' DAS steering system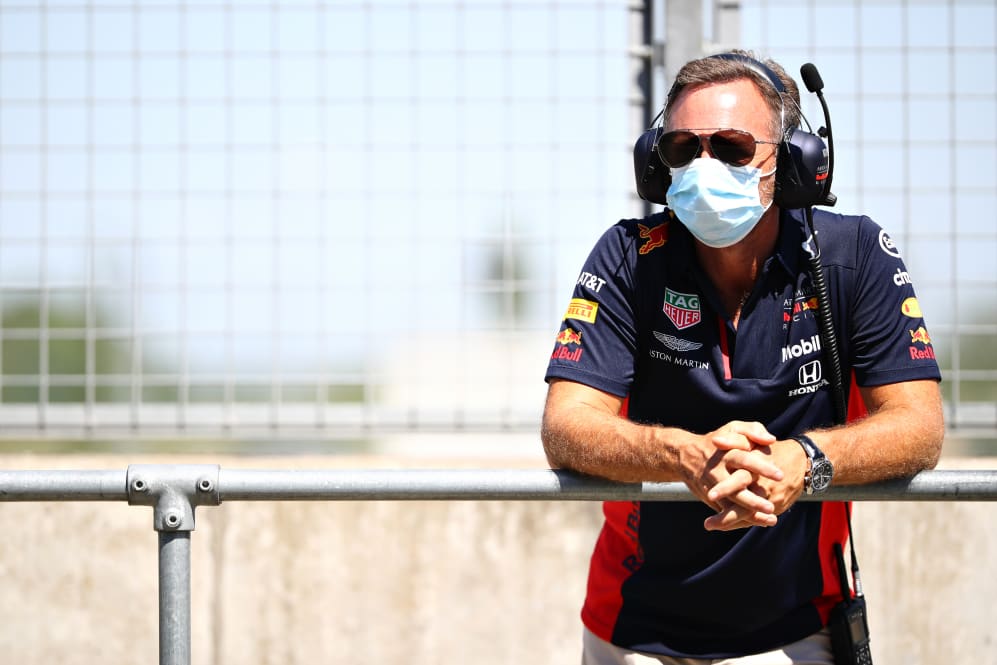 Mercedes turned heads at pre-season testing when they revealed their extraordinary Dual Axis Steering System – also known as DAS – and it seems Red Bull are considering introducing a version of their own on their cars…
The system works by pushing and pulling on the steering wheel, the action affecting a change on the car's front wheel toe angle. The benefits of such a system remain unclear, though it is believed to allow the tyres to be heated more evenly on the straights – thus reducing wear and aiding grip – while still allowing maximum stability on corner entry.
Mercedes have confirmed they are running it from first practice at the new season-opening Austrian Grand Prix.
DAS explained: What we know so far about Mercedes' trick new steering system
Speaking to Sky Sports during FP1, Red Bull Team Principal Christian Horner hinted the team have developed a similar system, but have yet to put it on the car.
"We will wait to see if it is fitted to their cars, obviously it's a complicated system, it's a clever system. Obviously we're after some clarifications from the FIA, just are raising some questions about it," said Horner.
When asked if that response was a way of saying 'yes but we're not sure if we are going to run it yet?' Horner replied: "You could interpret it like that if you choose to!"
He added: "It depends what it actually does and achieves. Everything has to earn it's place on the car. Obviously it's a clever system, an ingenious system, these rules are so complex, it's just understand in which part of the regulations it fits."
There has been a suggestion Red Bull could protest the DAS system, but Mercedes Team Principal Toto Wolff said he was comfortable with the team's position.
WATCH: 2020 Austrian GP - Weekend Warm-Up
"Clarification is always good," he said in Friday's press conference. "We think we are on the right side, there was a lot of talking and exchange with the FIA, that's why we have it on the car, so we will both bring our arguments forward then we'll see."
But is he worried F1 could get bogged down by a protest on its return to racing in 2020? "I think again what you would expect is all teams are pretty much aware we are in a sensitive situation with going racing," he said.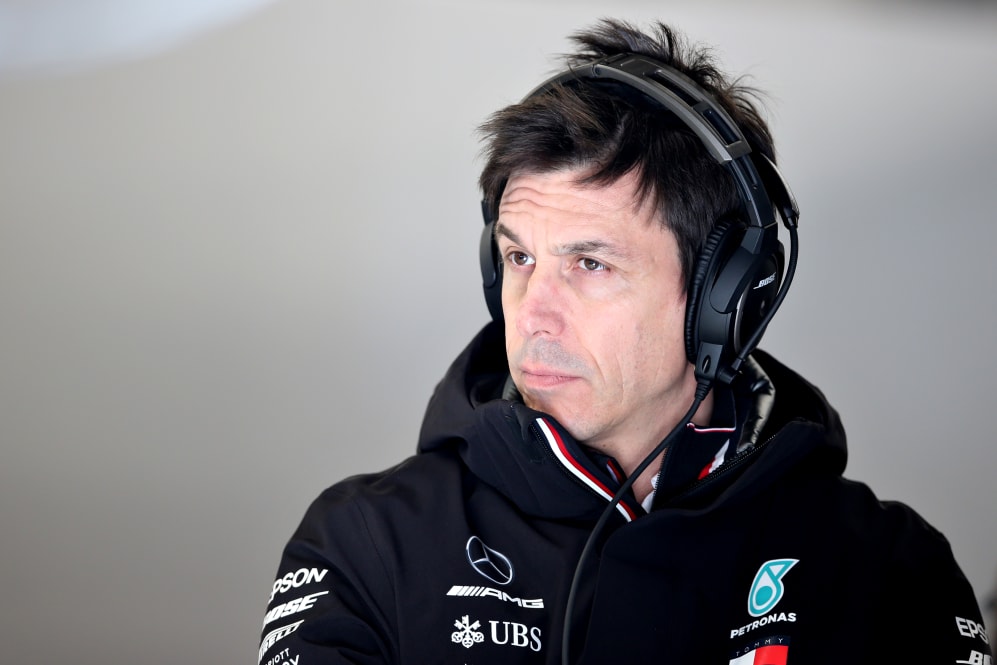 "It's the first race and I think on one side it's fair enough to seek clarification, on the other side we are aware we don't want to end up with a big debate on Sunday night.
WATCH: Paddock Pass - Previewing the Austrian Grand Prix
"I think Christian is going to take the right actions. Controversy and different judgement on engineering innovation has always been a part of F1, it's to be expected in a way, and it is part of the racing."
Away from the subject of DAS, Red Bull have brought a sizeable aerodynamic upgrade package to Austria, including improvements to the floor, while Honda have brought a new specification power unit which features both performance and reliability improvements.
But will those improvements be enough for Verstappen to score his third successive victory at the Red Bull Ring?