Mercedes don't yet have answers for lack of Mexico pace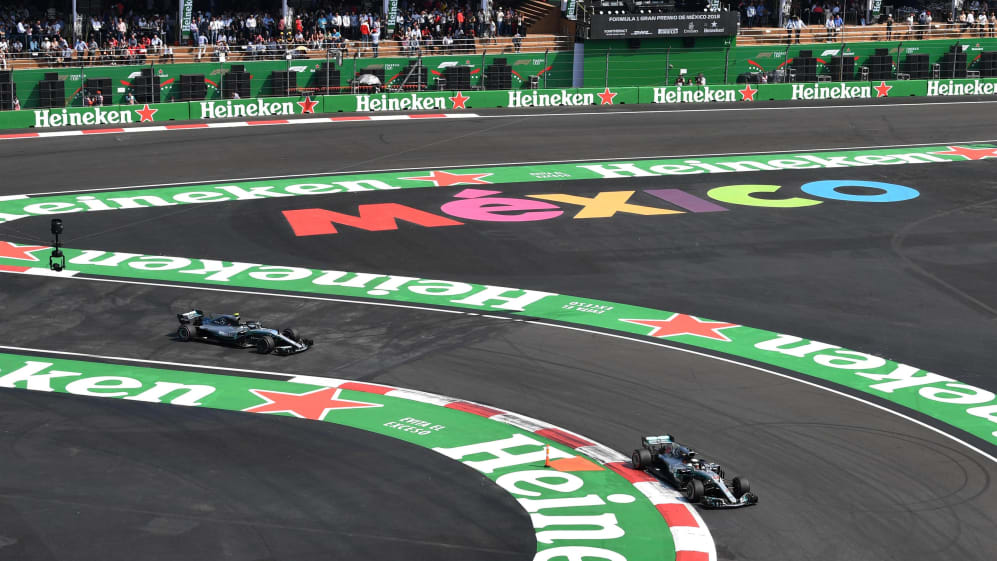 They've been the preeminent team for much of the second half of the season, but having finished Friday practice some way behind the dominant Red Bull of Max Verstappen, trailing the Dutchman by 1.380s in the second session, Mercedes were left scratching their heads as to why they were off the pace. And while he doesn't yet have the answers, Valtteri Bottas admitted 'it felt pretty horrible in the car'…
Though it may not have come as a surprise that Red Bull looked strong on Friday, given the high-altitude conditions at the Autodromo Hermanos Rodriguez track reduce the effect of their engine deficit and suit the RB14's characteristics down to the ground, not many would have predicted a Mercedes-absent top-four in either session.
However that's how it played out, with Lewis Hamilton leading the Silver Arrows' charge in both sessions, finishing fifth – 1.419s slower than Verstappen – in FP1, and he was then down 1.380s in P7 in the second 90 minutes of practice running.
Bottas, meanwhile, had to settle for sixth and ninth respectively on what was a tough day for the Finn, and while he remains confident that Mercedes can bounce back on Saturday, he highlighted tyre graining as one of the main problems he endured in practice.
"Both sessions we struggled with pace, we struggled with tyre life," said Bottas. "I think with tyre life everyone struggled.
"But it felt pretty horrible in the car in terms of how quickly we started to grain both of the compounds (ultrasofts and hypersofts). It feels like we're lacking overall grip – the car is sliding around a lot which is then wearing the tyres. So plenty of work to do for tomorrow.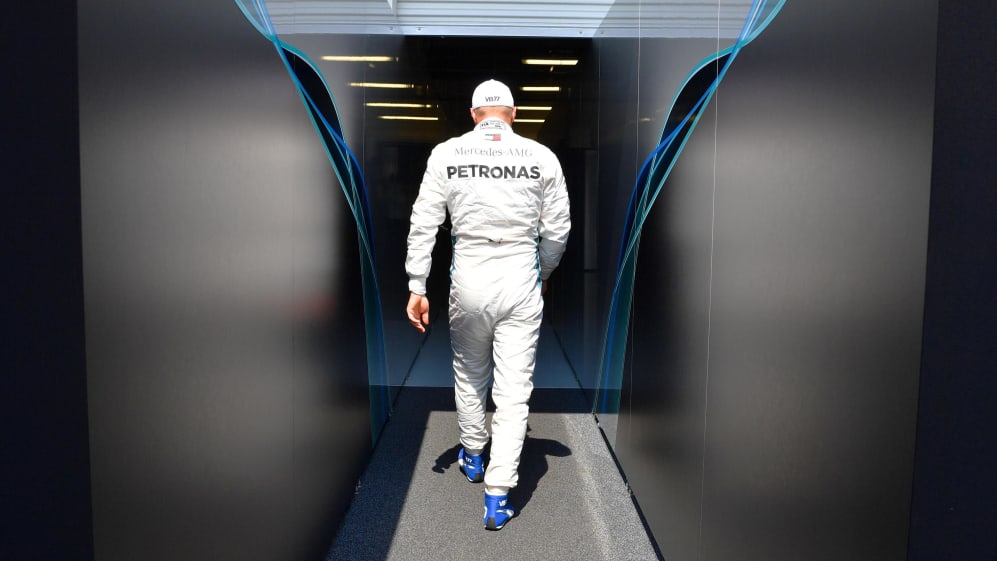 "I wish I knew why. I don't think we have a clear answer yet why the pace isn't there yet, fundamentally it's grip, but the track is the same for everyone. The car hasn't taken any steps back from the last few races, so that leaves something maybe with the tyres."
Hamilton echoed Bottas' assessment of Friday's performance, admitting they have some ground to make up on their rivals.
"There isn't one – just a bunch of areas we can improve on," added Hamilton. "The car was good in some places and not so good in places.
"It's very, very difficult here with the temperatures being as high as they are on track - melting the tyres and graining, which I think a lot of people were experiencing. We're going to sit down in the debrief and go through all the things we can improve.
"We have the biggest wings on, we're quite quick in the straights, but through the corners there's not a lot of grip – even with the hypersofts for us today, which obviously wasn't the case for the Red Bulls, so we have some ground to make up."
Ferrari also endure slow start to Mexico GP weekend
Mercedes' title rivals Ferrari also couldn't get within 1s of Verstappen's leading pace in either sessions, with Sebastian Vettel coming closest in FP2 when he finished 1.234s behind the pacesetter.
And while Vettel expected his former team Red Bull to enjoy a dominant start to this Grand Prix weekend, he admitted that there's more to come from Ferrari this weekend.
"I think it's the track with the least sensitivity on power. But it's sort of expected that Red Bull are very strong. I don't think we had a tidy lap, so we should have been in front of the Renaults.
"Everybody's on the limit with tyres, trying to get them to work in order to slide less, with the exception maybe of the Red Bull."
The German's team mate Kimi Raikkonen also admitted a lack of grip played a part in an underwhelming Friday for him, with the United States Grand Prix winner suffering a spin in FP1.
"It was a normal Mexico – not much grip at all. It was getting better and better but we never really got a good lap on the hypersoft.
"I had a lock-up on the first lap and then a lot of vibrations. We improved but there is a lot of work to be done. I'm sure we'll get the car better but how good it is compared to the others we'll see tomorrow."
The question now is whether the six-car fight for pole predicted by Daniel Ricciardo will materialise...