Mercedes, Ferrari and Red Bull differ on Melbourne tyre strategies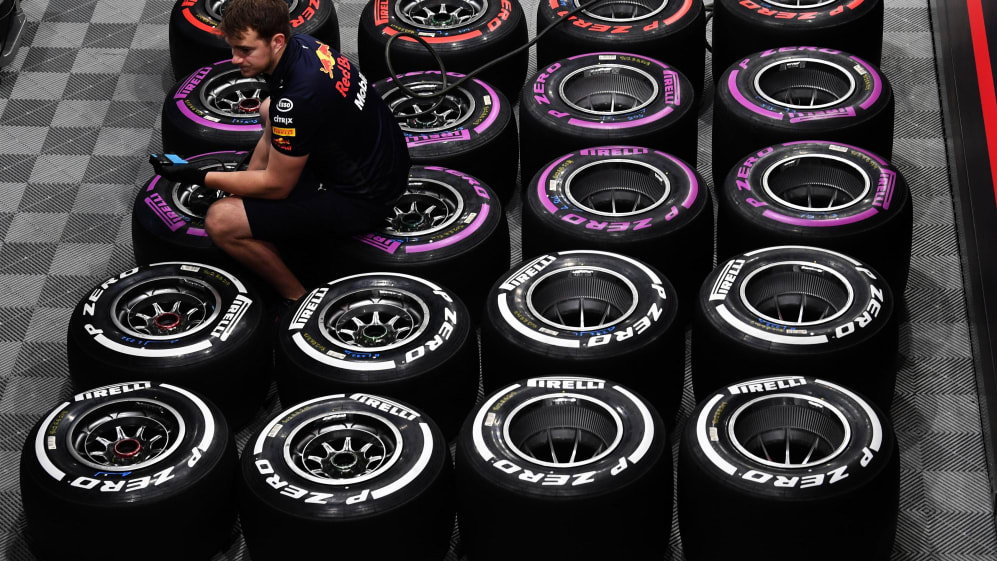 Formula 1 title rivals Mercedes, Ferrari and Red Bull have opted for differing tyre strategies for the opening race of the season in Melbourne.
While Pirelli mandates three sets of tyres for use each race weekend, F1 teams are free to choose the remaining 10 sets, with Mercedes the most aggressive of the trio.
Mercedes, who had problems with blistering on the softer compounds during pre-season testing in Barcelona, have chosen nine sets of the ultrasofts – the softest available compound – for each of their drivers Lewis Hamilton and Valtteri Bottas.
Red Bull have been slightly more conservative and gone for eight ultrasofts for each of Daniel Ricciardo and Max Verstappen.
Ferrari's Sebastian Vettel and Kimi Raikkonen have just seven sets apiece, with the remainder of their allocation split evenly between the soft and supersoft tyres.
Williams and McLaren have followed Mercedes' aggressive approach in favouring the ultrasoft, with nine sets for each of their drivers.
A number of drivers, including Hamilton, Sergey Sirotkin and Romain Grosjean have just one set of the soft – the hardest available compound.