Mercedes fly in replacements to the Nurburgring after second positive Covid case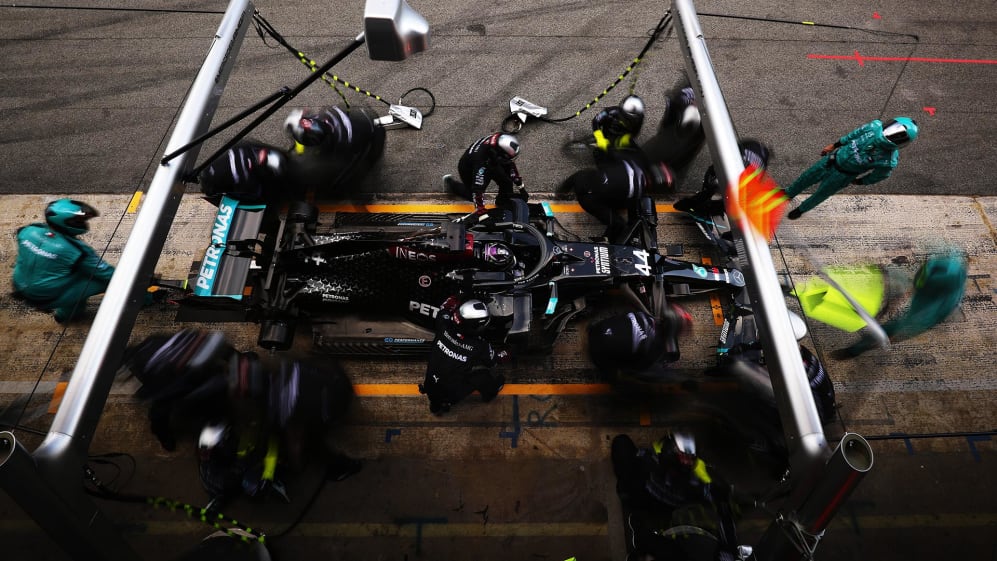 Mercedes have flown in six replacement team members to the Nurbugring for the Eifel Grand Prix, after a second employee tested positive for Covid-19 on Thursday.
The team revealed on Thursday that one of their staff members had contracted the virus, and on Friday morning they said they had re-tested the entire team in Germany.
All returned negative tests apart from two people, one who was positive, and one whose test was inconclusive, and who is now being retested.
The affected team members will take no further part in the race weekend, and the team said a further four team members, all of whom tested negative, would also not continue in their roles at the track this weekend "in line with protocols".
A statement from the World Champions said six replacements had already flown out from their base in the UK to take over the roles of those who had been ruled out.
"We have worked in close collaboration with the FIA and F1 throughout this process and will continue to do so," the statement said.
"We ask for your understanding that owing to restrictions around data protection and medical confidentiality, we will not be able to provide further details on the identity of the team members affected."
The team's preparations for the Eifel Grand Prix were further hampered when bad weather prevented any running in the first practice session at the Nurburgring.
READ MORE: Bad weather at the Nurburgring prevents any running in first practice for the Eifel GP