Bad weather at the Nurburgring prevents any running in first practice for the Eifel GP
There was a wet and foggy start to the Eifel Grand Prix weekend, with the bad weather preventing any running in the first free practice session at the Nurburgring.
The FP1 session did technically begin as scheduled at 11am local time, but because of low lying fog around the circuit, the medical helicopter was unable to fly, meaning Race Control did not open the pit lane so the drivers were unable to get out on track.
READ MORE: Hot Topic – Why cold weather could be the defining factor at the Eifel GP
Initially the pit lane was closed for the first 30 minutes of practice but as the fog had not cleared, it remained shut, and with an hour gone, Race Control advised that the pit exit would not open at all in FP1, effectively cancelling the session.
FP2 is currently still scheduled to go ahead at 3pm local time.
Race Director Michael Masi explained during the session that safety was the primary concern when it came to deciding on delays to live sessions.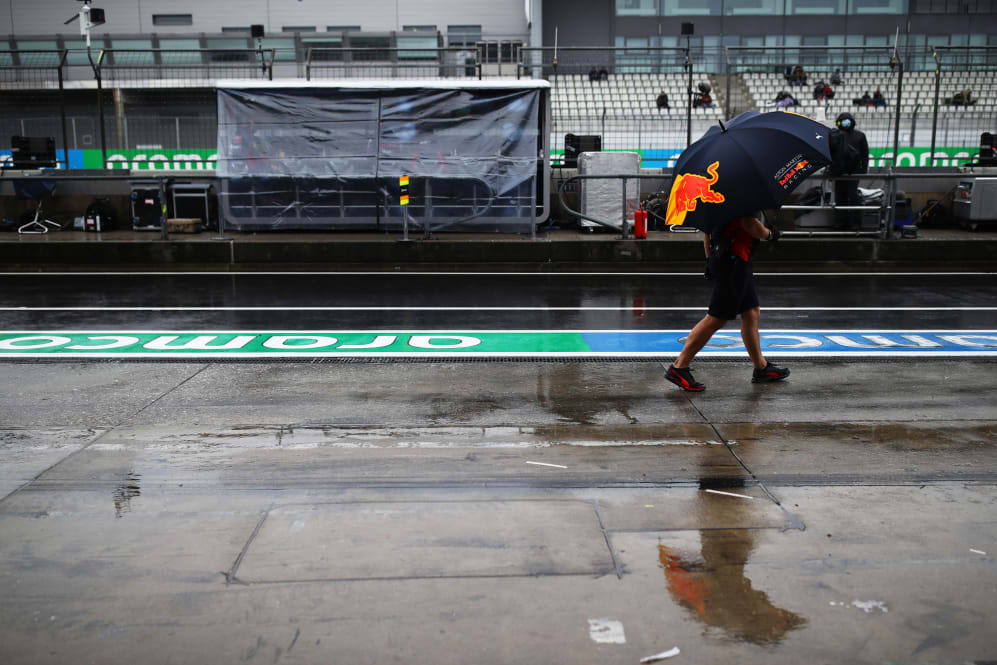 "It is a bit challenging, obviously, with the fog that's come in, the medical helicopter is not able to take off and fly to the hospital," he said. "The distance by road is far too far should something occur.
"Obviously the region that we're in is probably not dissimilar to Austria, earlier in the year where we had a similar situation. It's just the nature of the area and the location, and the fog's come in, it's sort of been going up slightly then coming down more dramatically.
"We'll just judge at the time and from an FIA perspective the safety of all the participants, particularly of the drivers coming out is paramount and that's not something we will not compromise."
The lack of running will be particularly disappointing for Mick Schumacher and Calum Ilott, the Ferrari junior drivers who were set to make their F1 free practice debuts in this session for Alfa Romeo and Haas respectively.
READ MORE: 'He's going to go a long way' – Vettel backs Schumacher ahead of FP1 debut