Mercedes have 'zero worry' over involvement in Racing Point case, says Wolff
Mercedes Team Principal Toto Wolff has said that he and his team are "100% comfortable" with their position, following the upholding of Renault's protest against Racing Point regarding the team's copying of Mercedes' 2019 brake ducts.
On the Friday of the 70th Anniversary Grand Prix, the FIA revealed its findings into a technical investigation regarding Racing Point's RP20, and specifically the similarity of the car's brake ducts to those on last year's Mercedes W10 – with the FIA taking issue with the Racing Point RP20's rear brake ducts, which it ruled had ostensibly been designed by Mercedes.
READ MORE: Racing Point deducted 15 points and fined heavily as Renault protest into car legality upheld
But asked about Mercedes' involvement – and particularly a finding in the report that a complete set of Mercedes W10 brake ducts had been delivered to Racing Point's factory on January 6 2020, six days after brake ducts had become a 'listed part' – Wolff said his team had no case to answer.
"We feel 100% comfortable with our position," said Wolff in Friday's team principal press conference. "We have read the rules over and over again. The verdict that came out today is extremely complicated and comes up with an interpretation that is new to all of us.
"We have provided certain data in 2019 which was totally within the rules. The 6th of January [part of the FIA's decision] has no material effect on any of the actions, because the whole thing was delivered much earlier, and all the CAD drawings and designs were delivered much earlier. Racing Point and ourselves [collaborated] and that was in the regulations.
"At the end, to be honest, there is zero worry on our side – and when I say zero, I mean zero – that we were in any breach, nor do I think Racing Point was in any breach. And I believe that if that was called to the ICA [International Court of Appeal], it would be probably a complex matter because it was very technical, but I doubt there would be any outcome."
READ MORE: FIA to amend 2021 regulations to prevent car copying, following Racing Point case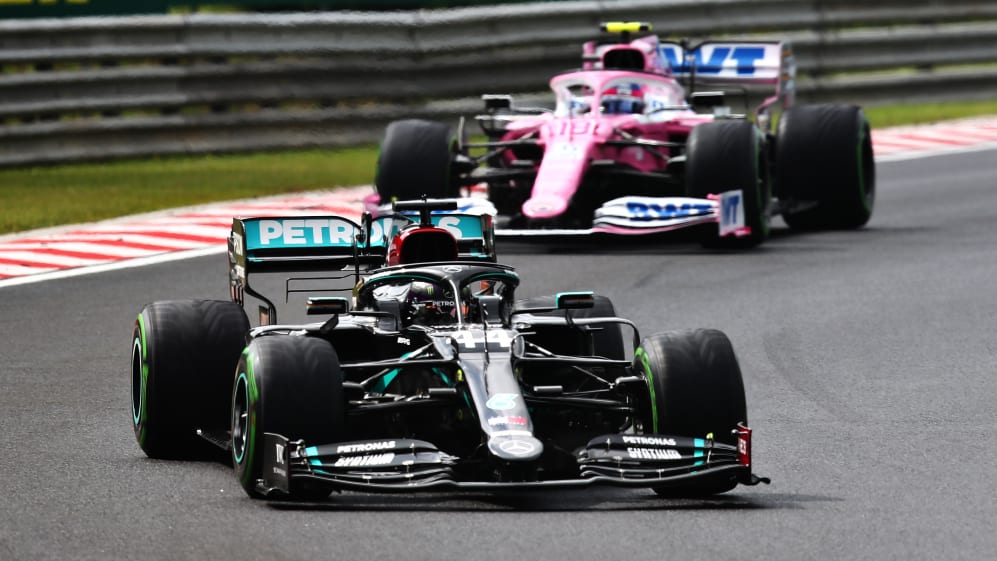 Wolff went on to say that working in the way Mercedes do with Racing Point is beneficial to his team from a financial point of view – while accepting that it raises a philosophical question about the nature of copying in Formula 1.
"We were able to monetise some of the technologies that otherwise wouldn't be monetised, and I think it's a win-win situation," said Wolff. "I also get the opinion, and I respect the opinion of the other side, that cars shouldn't look like some other cars. Now, none of the regulation prohibits that. This special situation arose because a non-listed part became a listed part, so while it was a non-listed part, things were supplied. But we can have that legal discussion endlessly.
READ MORE: 'We did nothing wrong' insists Szafnauer as Racing Point ponder brake duct appeal
"We are prepared to have a discussion on the philosophy," he added. "Whether we want cars to be very similar to other cars, whether we want cooperation. I see some benefits. I think we have a team [in Racing Point] that is competing amongst the front-running teams now, and this was very much the aim. And on the other side, it provides a great source of income for us as a big team."
With Racing Point fined €400,000 and docked 15 constructors' championship points – but, crucially, allowed to keep running the RP20 in its current form – some other team bosses were less happy with the situation, with McLaren's Zak Brown saying: "Racing Point have been found guilty… They claimed that they had copied the car via photography. It's clear from reading the document that that's BS.
"I am concerned that they still have what were deemed illegal parts in Austria on the race car now," added Brown. "I think that is confusing for the fans: how is something that is not legal in Austria still on the car?"