Feature F1 Unlocked
Mercedes in the mix and more overtaking – What To Watch For in the Australian Grand Prix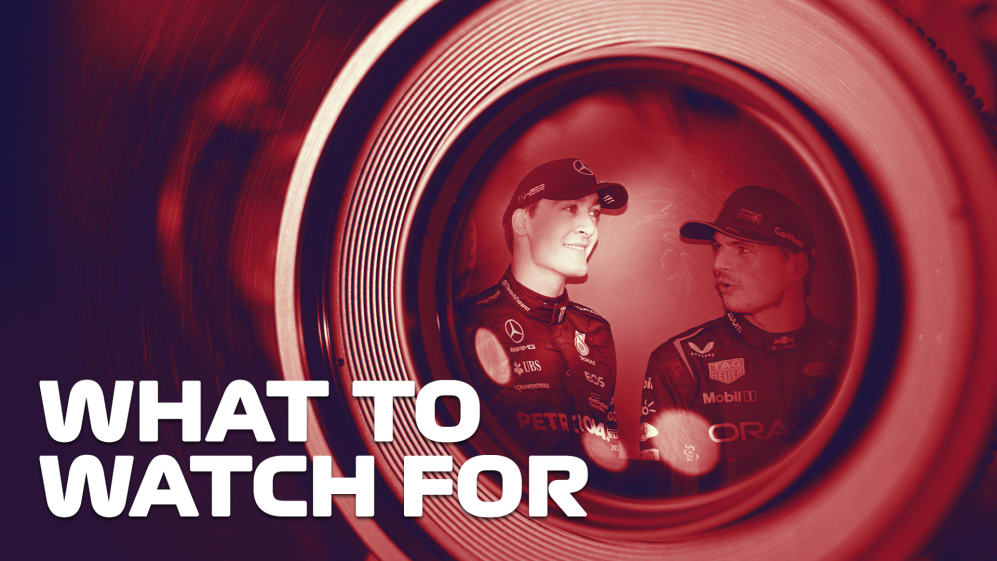 From the Red Bull drivers bookending the grid to an ever-increasing threat from Mercedes; and from Alex Albon performing more Melbourne magic to unique challenges on this circuit, Chris Medland highlights some key areas to keep an eye on when the lights go out at Albert Park…
1. Mercedes emerging as Verstappen's biggest challenge
With all the talk about how Mercedes needs to make radical changes to its 2023 car – including from Toto Wolff's team themselves – you'd be forgiven for thinking the Silver Arrows were currently struggling to get out of Q1.
Instead, after an underwhelming performance in Bahrain, progress in Jeddah has continued this weekend, with George Russell and Lewis Hamilton securing second and third on the grid. Russell was a little over 0.2s off Max Verstappen's pole position time, and in the final part of qualifying the Mercedes pair really seemed to come alive.
That puts them both ahead of Fernando Alonso and in a better position to try and beat the Aston Martin for the first time this season.
READ MORE: 'We've got to go for the win' – Russell and Hamilton reflect on 'dream' Melbourne qualifying as they eye victory
But with only one Red Bull ahead of them if the Mercedes drivers have the pace to stay in touch then they could look to try and split strategies to give themselves a chance of outmanoeuvring the early championship leader as well.
While Verstappen has had plenty of practice of trying to convert from pole position, it's also a new test of Aston Martin's improvements to see if Alonso can get the better of at least one of the cars ahead of him in order to keep his run of podiums to start the season going.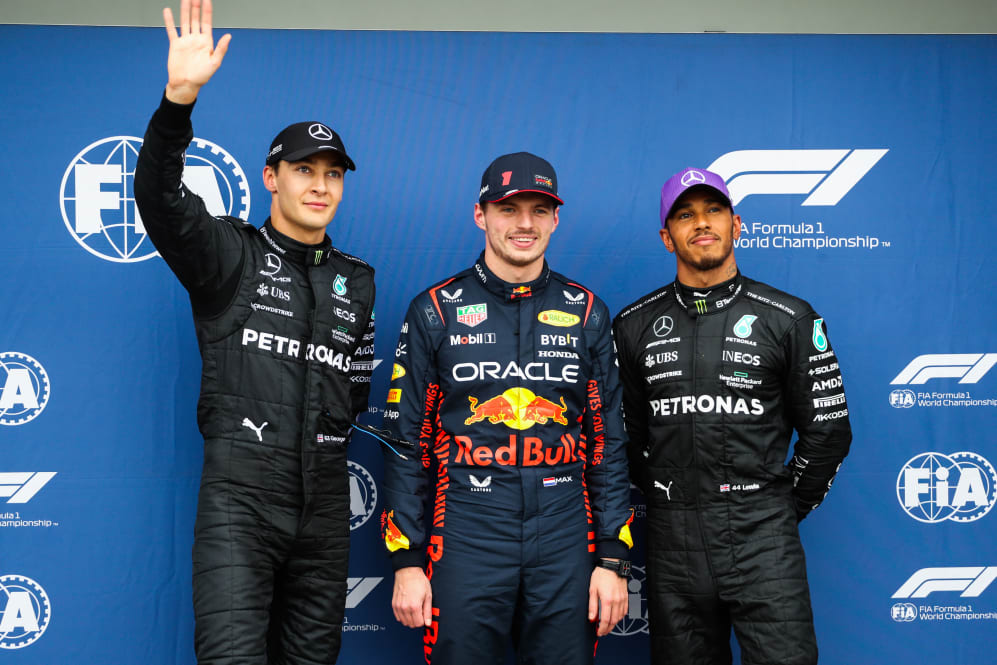 2. Perez with it all to do
Verstappen might have his hands full with the likes of Mercedes and Alonso early on but if Red Bull do have the performance advantage of recent races then his life has been made a whole lot easier by team mate Sergio Perez failing to set a time in qualifying.
Perez was a match for Verstappen in Jeddah and is just one point adrift in the early championship standings, but he went off track multiple times in final practice and duly sailed straight on into the gravel at Turn 3 on his first timed lap, leaving him 20th and last on the grid.
READ MORE: Disappointed Perez confident Red Bull can solve 'technical issue' after ending Albert Park qualifying in the gravel
After the incident, Perez explained a technical issue kept resulting in the brake balancing moving drastically forwards when he hit the brakes throughout Saturday's running, with Red Bull thinking they had fixed it after FP3 but the Mexican soon discovering they hadn't been successful.
Perez is confident the issue can be resolved overnight to allow him to try and stage a fightback on Sunday, but from the very back row on a track that has notoriously been difficult to overtake on (although more on that later) he has a major fight on his hands.
3. Albon on the fourth row for Williams
Melbourne holds good memories for William and Alex Albon after a sensational drive in 2022 saw him complete the race almost entirely on one set of hard tyres after an early pit stop, and manage to hold on for his first point of the season.
What made it all the more impressive is the fact that on that occasion, Albon had lined up last on the grid as a result of being disqualified from qualifying due to not having the required fuel sample amount available.
READ MORE: 'Really happy' Albon praises Williams for executing 'game plan' after qualifying P8 in Melbourne
Well, this year he's made his job a lot easier so far with a stunning performance to secure eighth on the grid, leaving Williams as the fifth fastest team over one lap.
Where the car is particularly strong is in a straight line due to its low-drag configuration, as Albon set the fastest middle sector of anyone in Q3. That bodes well for the race as it should make him tough to pass – as he was here a year ago – thanks to his top speed, but also give him the opportunity to make up positions if required, too.
The former Red Bull driver has already scored a point this season after finishing tenth in Bahrain, but he has every chance of adding to his tally on Sunday.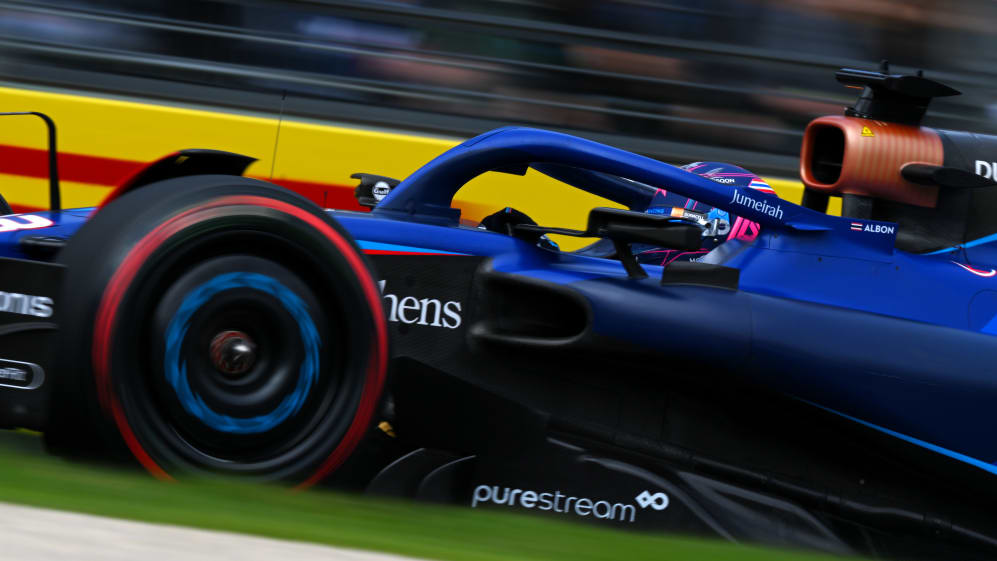 4. A unique tyre challenge
One of the aspects Albon and Williams got right in qualifying was tyre preparation, with the soft tyre the quickest over one lap but struggling to come up to temperature in the cooler conditions. That meant some drivers did multiple preparation laps to get the tyres in the right operating window, although others were able to go for a flying lap immediately.
Either way, the lap times kept dropping with each additional timed lap without changing tyres, as the track started to get more grip after rain had reduced the amount of rubber that was on the surface.
QUALIFYING REPORT: Verstappen claims first ever Melbourne pole as Russell bags front row start
When it comes to the race that does mean drivers have to be careful not to over stress tyres in the cooler than expected weather, as graining can become a problem on the softer compounds. That's when little bits of rubber break off the tyre and then immediately stick back on the surface, reducing the contact patch with the track and therefore grip levels.
With a lack of long running in second practice due to the rain, that means teams don't have the usual data heading into the race, so some might end up struggling more with their tyres than others.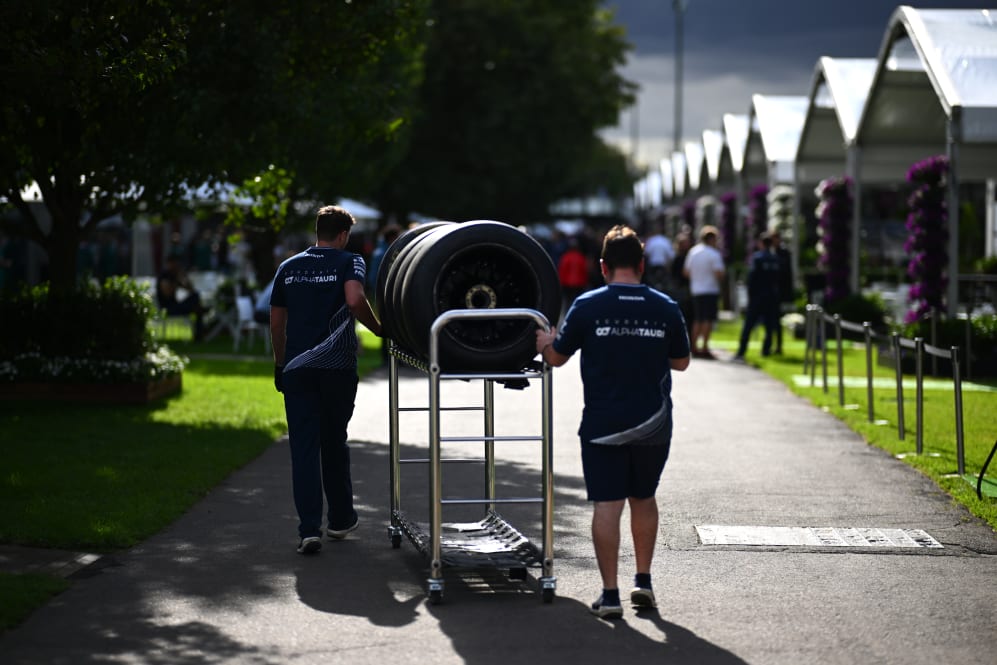 5. More overtaking
Albert Park is an amazing location for a racetrack but it's a layout that hasn't always delivered a huge amount of passing given how hard it can be to overtake around the circuit. Significant changes to improve things were made to the track a year ago and did deliver progress, but a trialled extra DRS zone was only used in practice in 2022.
This year, that extra zone is going to be utilised during the race, meaning there are now four sections of track where DRS can be used.
HIGHLIGHTS: Watch the action from qualifying in Australia as Verstappen beats Russell to pole after Perez slides out
There are only two detection points – one for the two zones on the pit straight and out of Turn 2, and the other for the sections either side of the Turn 9/10 chicane – meaning a following driver gets a double boost each time they are within a second of the car in front.
It should open up even more opportunities to make a pass and keep the field closer together, but it still won't be easy for anyone needing to progress quickly, such as Perez from the back row.
To read on, sign up to F1 Unlocked for free
You'll unlock this article and get access to:
Live leaderboard data
Epic experiences and rewards
Money-can't-buy competitions