Mercedes investigation identifies why Hamilton missed out on win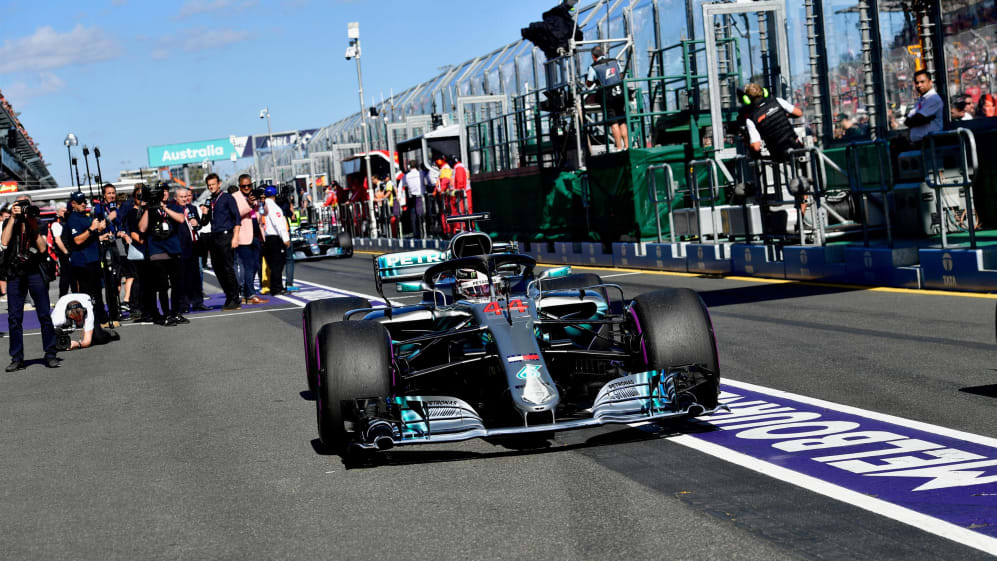 A bug. That's what a comprehensive enquiry by Mercedes revealed was to blame for Lewis Hamilton saw victory in Sunday's Australian Grand Prix slip through his fingers…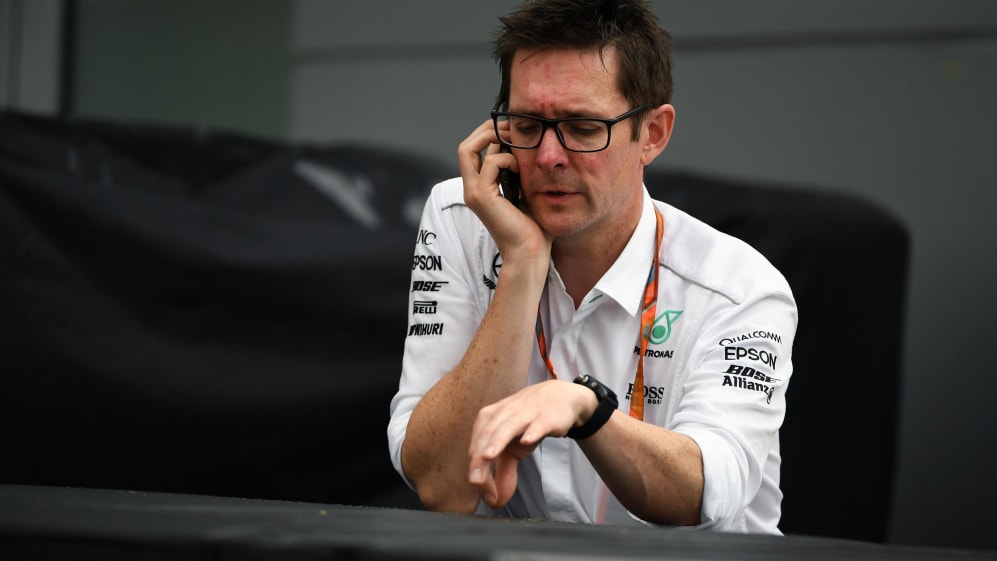 We could have pushed the car harder
Hamilton controlled the opening stages of the race at Albert Park and was on course to re-take the lead from Sebastian Vettel during the pit stop sequence. That is until the virtual safety car [VSC] was deployed to deal with Romain Grosjean's stricken Haas.
Much to world champion Hamilton's frustration, Vettel was able to pit and re-join ahead of the Briton. Initially, Mercedes thought it was a software glitch that incorrectly predicted the gap Hamilton required to re-inherit the lead. But it has become clear that wasn't quite the case.
"The issue isn't actually with the race strategy software that we use," said Mercedes trackside engineering director Andrew Shovlin in the team's Pure Pitwall race debrief video. "It was an offline tool that we create these delta lap times with, and we found a bug in that tool that meant that it gave us the wrong number.
"Now the number that we were calculating was around 15 seconds, and in reality the number was slightly short of 13 seconds, so that was what created our delta. That is why we thought we were safe. We thought we had a bit of margin and then obviously you saw the result.
"We dropped out, we were in second place and it is very difficult to overtake and we couldn't get through. There are elements that we can do better with calculating that, but we have also looked at it for future.
"We are going to make sure we have more margin because we want to be able to cover for Vettel doing an amazingly good inlap to the pits, or having an incredibly fast stop. So with any of these things, we look at everything that went wrong, work out how to solve it and then put the processes in place to make sure we don't have a repeat."
Could Hamilton have gone quicker and created the gap required to keep Vettel behind if asked to do so? Mercedes reckon so.
"We could have pushed the car harder," said Shovlin. "At this point of the race we were still following a fuel profile that meant we were having to do some saving with fuel. Melbourne's a very difficult race to do on that 105kg limit.
"And also we were being a bit cautious with the tyres. Because the team thought that we were safe anyway, we thought that Sebastian was going to come out behind us, we weren't telling Lewis to push any harder.
"That's really one of the big frustrations we have coming away from Melbourne is the car was clearly quick enough to win the race, if we'd managed the race differently we could have won it.
"But at this point we were lulled into this false sense of security and we didn't have Lewis driving as fast as we could. That's one of those areas where in future, we need to make sure we get more margin."
Vettel's victory meant Hamilton has managed to convert just two of his seven pole positions in Melbourne into victory.