Mercedes launch 'Accelerate 25' programme to improve diversity and inclusion within the team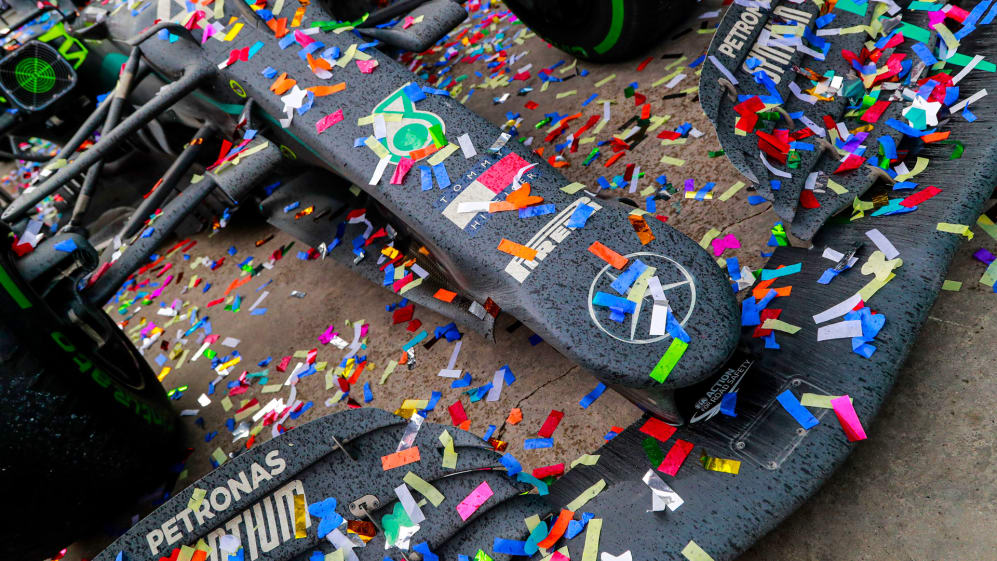 As part of the Mercedes Formula 1 team's efforts to improve diversity and inclusion, they have launched a five-year programme called 'Accelerate 25', which aims for 25% of new starters in their team to come from under-represented groups until the end of 2025.
The team, which launched a black livery for 2020 to mark a greater focus on diversity, have already begun steps in their Accelerate 25 programme with unconscious bias training for 200 recruiters within Mercedes, and diversity and inclusion training for 150 managers, with every employee to have taken the diversity training by June 2021.
READ MORE: Mercedes to run special livery in Abu Dhabi finale to honour staff, as question marks remain over Hamilton
The seven-time F1 constructors' champions are also working with the Association for Black and Minority Ethnic Engineers (AFBE-UK) to support engineers from BAME backgrounds, and have already begun working with the Mulberry STEM Academy to inspire more engineers from BAME backgrounds.
Furthermore, the Stemettes – a social enterprise that inspires girls, young women and young nonbinary people into STEM fields – are to partner with Mercedes F1.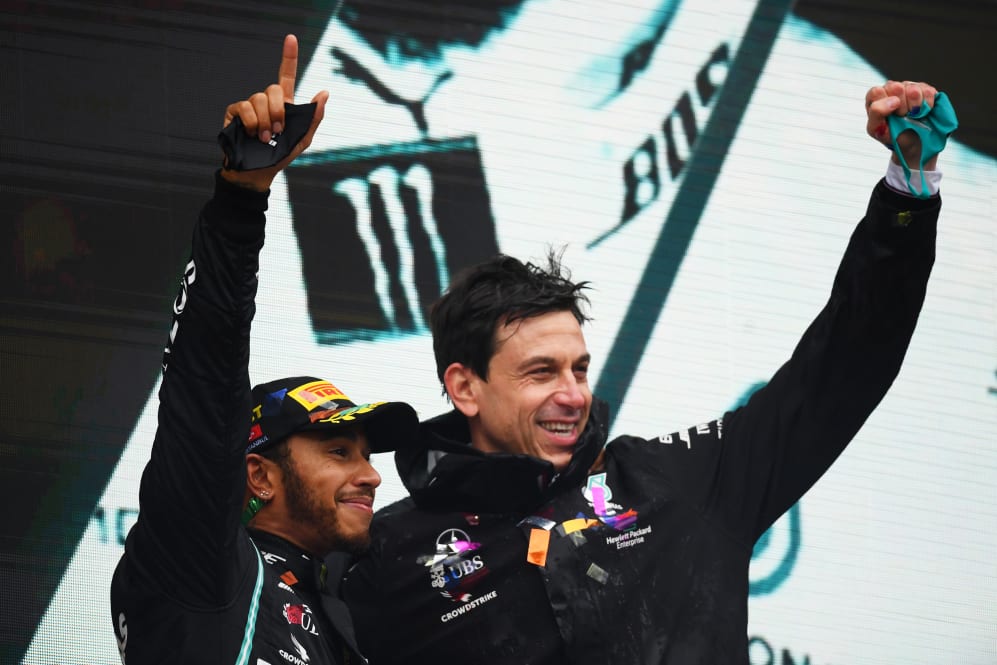 Seven-time champion Lewis Hamilton said he was "incredibly proud" of Accelerate 25.
"In what has been a really tough year for everyone, I am incredibly proud of my team as we reach the end of such an intense season," he said.
READ MORE: How Ferrari and Hamilton pushed Mercedes to create the masterful W11
"Not only have we made history on the track, but they have joined me in pushing for change off the track, by working to make our team and our sport more diverse. We have made some positive strides this year which I'm proud of, however we still have a long way to go and I know Accelerate 25 will give us the platform to deliver more meaningful change.
"I truly believe this will have a measurable and long-lasting impact on the face of sport for generations to come."
Team Principal Toto Wolff added that Mercedes are bolstering the success of their seventh championship with Accelerate 25, as he said: "Our legacy off the track is just as important to this team as the success that we have achieved with our historic seventh consecutive world championship this year.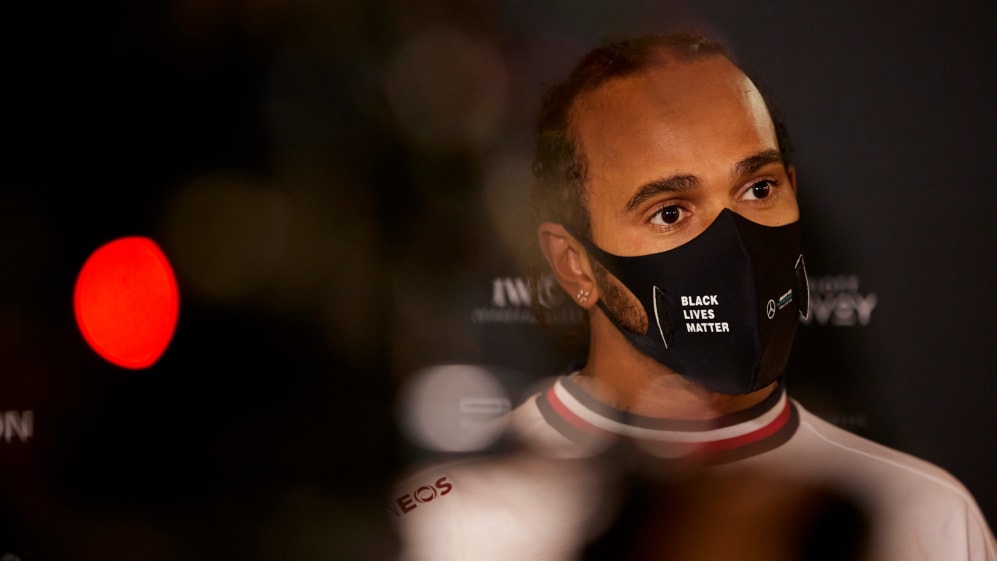 "We have a real opportunity to drive the change that we all want to see in our sport through strengthening an inclusive and diverse culture at our team and using our platform to take that thinking beyond just our factory.
WATCH: The story of George Russell's dramatic Mercedes debut in the Sakhir GP
"I am very proud of the work that has been done over the last few months to take an in-depth look at our practices, to assess our weaknesses and to develop a long-term plan and commitment to take the necessary actions and realise every advantage of becoming a more diverse team; this is the vision expressed by our new programme, Accelerate 25."
Hamilton himself has already set up his eponymous Commission that aims to identify barriers to the recruitment of black people in motorsport. The Hamilton Commision has two newly appointed board members – AFBE-UK chair Dr Nike Folayan MBE and Stemettes co-founder Dr Anne-Marie Imafidon MBE – with the likes of ex-McLaren boss Martin Whitmarsh on board as well.