Mercedes looking really strong – Ricciardo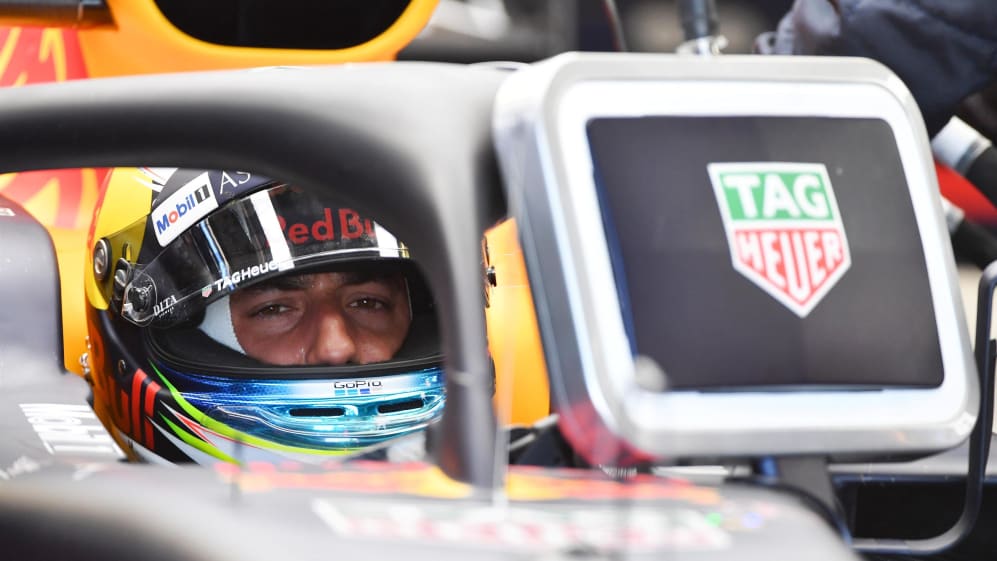 Red Bull's Max Verstappen may have topped the charts in both practice sessions on Friday in Canada, but his team mate Daniel Ricciardo thinks F1 rivals Mercedes are the ones to fear this weekend on Circuit Gilles-Villeneuve…
Coming into the race in Montreal, Verstappen hadn't led a session of any sort in 2018, but he managed it not once but twice on Friday, leading the way in both first and second practice. His headline lap of 1m 12.198s was 0.130s quicker than the next best of Ferrari's Kimi Raikkonen, with Mercedes' Lewis Hamilton 0.405s off the pace.
However, while both Red Bull drivers were reasonably happy with the pace of the car, which is boosted by an upgraded Renault engine this weekend, Ricciardo and Verstappen feel it is Mercedes, which did not run the softest of the three available Pirelli tyres – the hypersoft – because they only have a small allocation, who are favourites.
"Max had a good day and I think Mercedes look really strong," Ricciardo told reporters after the session. "The time they did on the ultras was quick, so on the hypers I think they would have got into the 1 minute 11s.
"We will see tomorrow. Hopefully we will just get a smooth P3 and will have to force a long run as well to see what the tyres are doing. We didn't really get a long run today. But Max's pace was good and we will be OK tomorrow."
Ricciardo lost a chunk of track time in FP2 due to an electrical problem that confined him to the garage for much of the second session.
His Red Bull team managed to get him out for the final 20 minutes of the session, but it meant he was unable to gather much data on high fuel.
"We had what looked like an electrical problem," said Ricciardo. "We had some problems this morning and they tried to fix it during lunch but it didn't improve.
"So we had to try and fix that. In the end it was a bit better so we made some improvements. So we missed some track time but we will kick in tomorrow."
Verstappen had no such problems and will take confidence from a clean day of running after an incident-filled start to the season.
"It was a good day," said Verstappen. "The car is working well but we're still lacking a bit of top speed. We could see that in the long runs. Especially Mercedes they're looking very quick there. But I think we are not too far away so just generally a positive day.
"The car is working really well, we didn't need to change a lot setup wise. It means that it's working, and you just follow the track. Second practice we were still there so it's good, we did our whole programme with long runs so it's good."
Watch full F1 Race replays or Highlights on F1 TV Access. Sign up now. Race replays only available in certain regions (view full F1 TV Content Schedule here)