Mercedes' margin to midfield gives team 'breathing space' in development battle, says Shovlin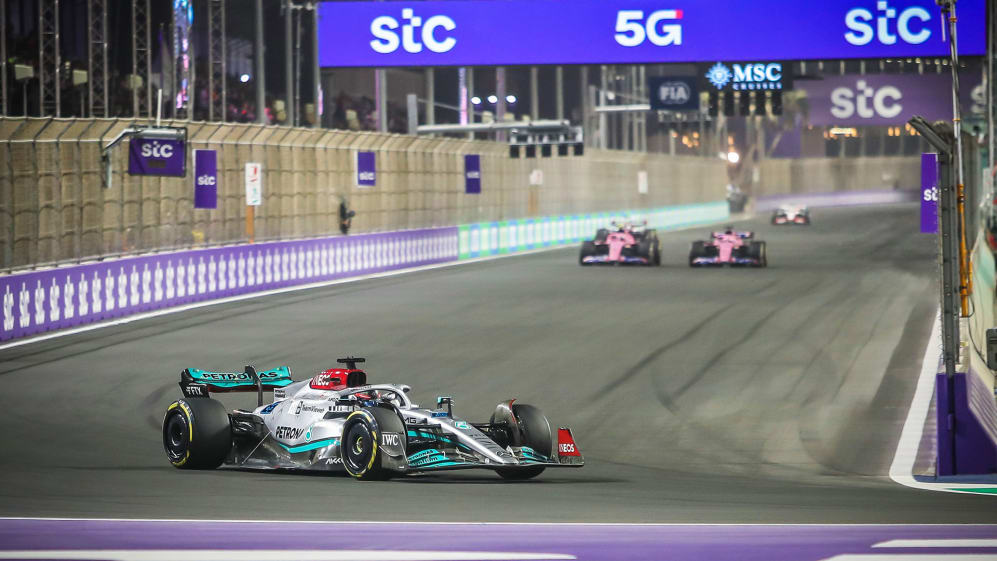 After claiming eight straight constructors' championship, it's fair to say that Mercedes have performed below their title-winning standards in the opening two races of 2022. However, Trackside Engineering Director Andrew Shovlin believes that, despite the slow start, there are some positives Mercedes can take into the next few races.
Speaking in Mercedes' race debrief YouTube video after the Saudi Arabian Grand Prix – where George Russell and Lewis Hamilton finished fifth and 10th respectively – Shovlin admitted that the team had a lot of work to do, while adding his belief that Mercedes' margin to the midfield gives them "a bit of breathing space".
TREMAYNE: Mercedes tried but couldn't overcome their issues in Jeddah – and now the climb looks even steeper
"We're under no illusions what that performance gap is, and in Jeddah, it was ultimately a bit bigger than in Bahrain," said Shovlin. "We've got quite a lot to find both in qualifying and on long run if we want to challenge the Ferrari and the Red Bull cars. However, behind us it looks like we have a bit of margin to that midfield.
"We need to do a good job to be ahead of them, but we have a bit of margin and that buys us a bit of breathing space to allow us to experiment on the weekends, to try and bring solutions to lift the level of performance of the car. Everyone is working very hard to try and understand the issue and bring solutions and we are going to be doing that in a phased way over the next few races."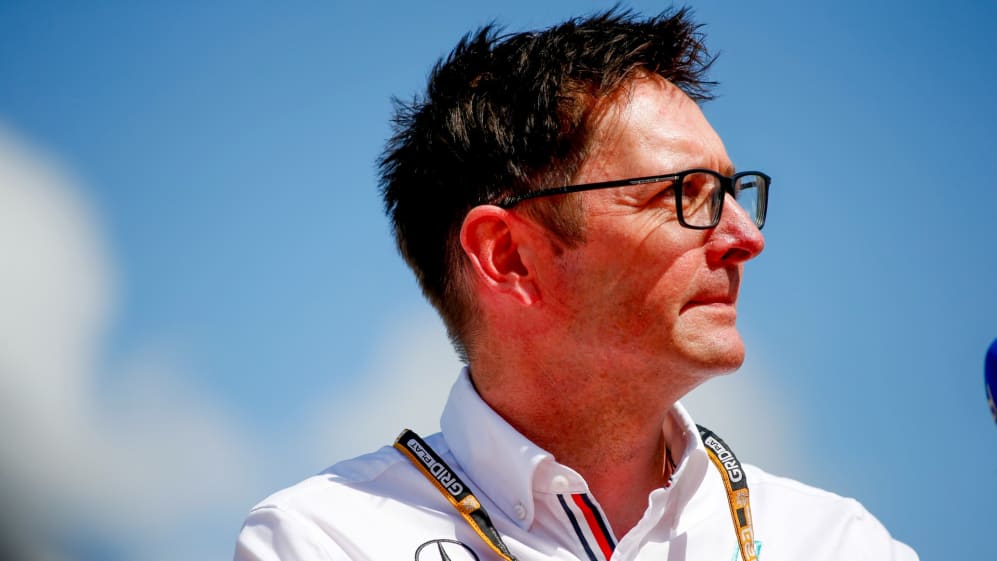 Qualifying in Jeddah served up a surprise result for Mercedes. Although George Russell qualified sixth – albeit behind the Alpine of Esteban Ocon – Lewis Hamilton struggled, surprisingly going out in Q1 for the first time since he crashed in qualifying for the 2017 Brazilian Grand Prix. And Shovlin offered insight into why the seven-time world champion had been off the pace of Russell on Saturday in Jeddah.
"There's a few reasons but fundamentally, we don't really understand the car yet as well as we do at the end of the year; we've only had two races with it," said Shovlin.
"So, we are always exploring the set-up with Lewis, trying to find a direction that delivers performance and we'd found a good direction from Friday into Saturday that he was able to try in the third practice session.
READ MORE: 'We've got a lot work to do' says Hamilton after scraping solitary point in Saudi Arabian Grand Prix
"We went quite a bit further on that into the qualifying session, but ultimately it was a bit too far.
"Fundamentally, though, the problem right now is the car is not fast enough, and unless we get it perfect, we are going to be at risk in those sessions. So, we need to make a quicker car as soon as possible."