Mercedes performance level better than expected – Hamilton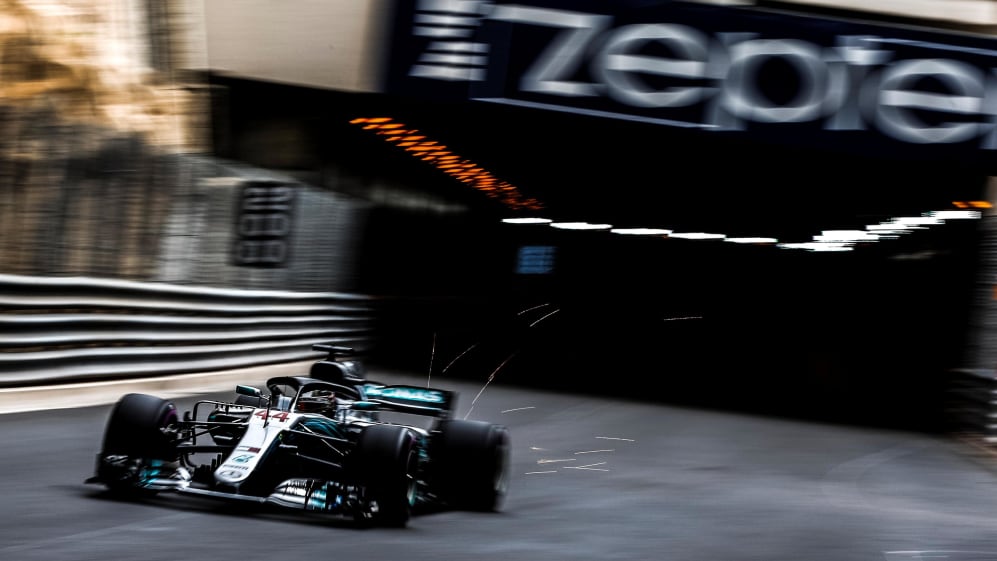 After the joy of securing back-to-back wins in Azerbaijan and Spain, Lewis Hamilton anticipated a "difficult" Monaco Grand Prix for Mercedes this weekend – but his performance in the two practice sessions on Thursday have given him reason to be optimistic...
Hamilton is no stranger to struggles at the tight and twisty Circuit de Monaco, having finished seventh last year in a race that saw Sebastian Vettel lead home team mate Kimi Raikkonen for a Ferrari one-two.
And with Red Bull showing glimpses in Spain of their slow-speed potential, the Briton predicted on Wednesday that the Silver Arrows might struggle this weekend.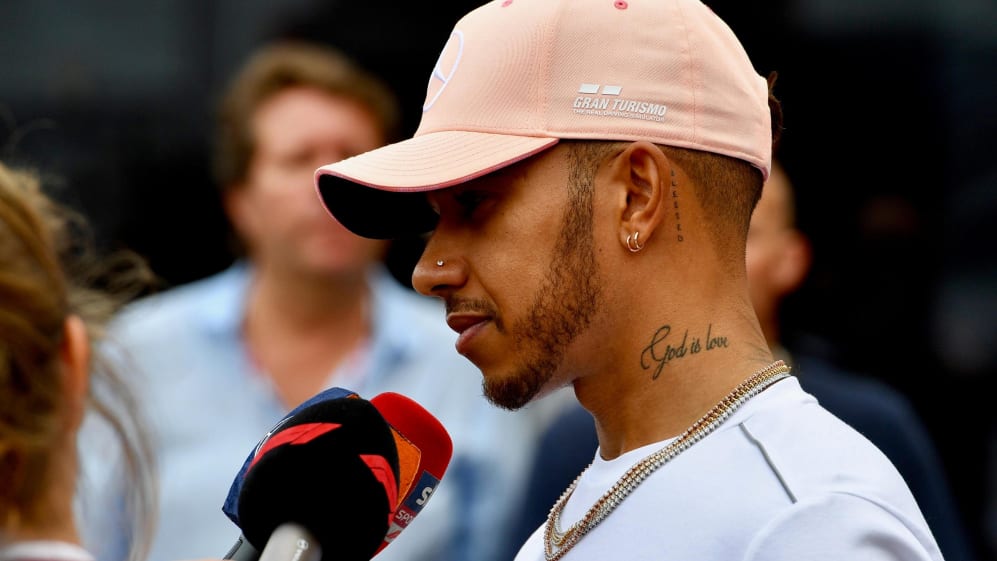 We're closer to Red Bull and Ferrari than I expected, but we're still a few tenths off
However, after following up P3 in opening practice with a fourth-place finish in FP2 – where he finished 0.695s off pace-setter Daniel Ricciardo in the Red Bull and just over a tenth of a second behind Ferrari's Sebastian Vettel – Hamilton saw the positives.
"It's been an okay day, we didn't suffer any damage which is a good thing," he said. "I said yesterday the Red Bulls were going to be quick which they were today. As expected, we struggled a little bit more. The car felt good in some places, in others it felt bad.
"We have got some things to work on, but we're not completely in the dark; we're in a much better place than we were last year. We're closer to Red Bull and Ferrari than I expected, but we're still a few tenths off.
"So we've got some ground to cover and pick up if we want to be in the fight for the win. We've got to keep working on the set-up and try and see if we can pull out some more potential from the car."
While Hamilton was encouraged by his performance, his team mate Valtteri Bottas – who finished seventh and sixth in the two sessions respectively – is preparing for a tough qualifying session on Saturday.
"For me, it felt like we expected. The car is difficult to drive here, it is going to be difficult to find the right set up," said Bottas. "But we know that the car has speed, so if we can find a good set up and if we can get laps together in qualifying, for sure we will be able to fight for the pole. But it's going to be the biggest challenge so far that we've faced in qualifying this year."
Mercedes currently lead Ferrari by 27 points in the constructors' standings, and will be hoping for a positive result this Sunday to keep that advantage.