Mercedes: Reigning champions 'reasonably pleased' with their start to testing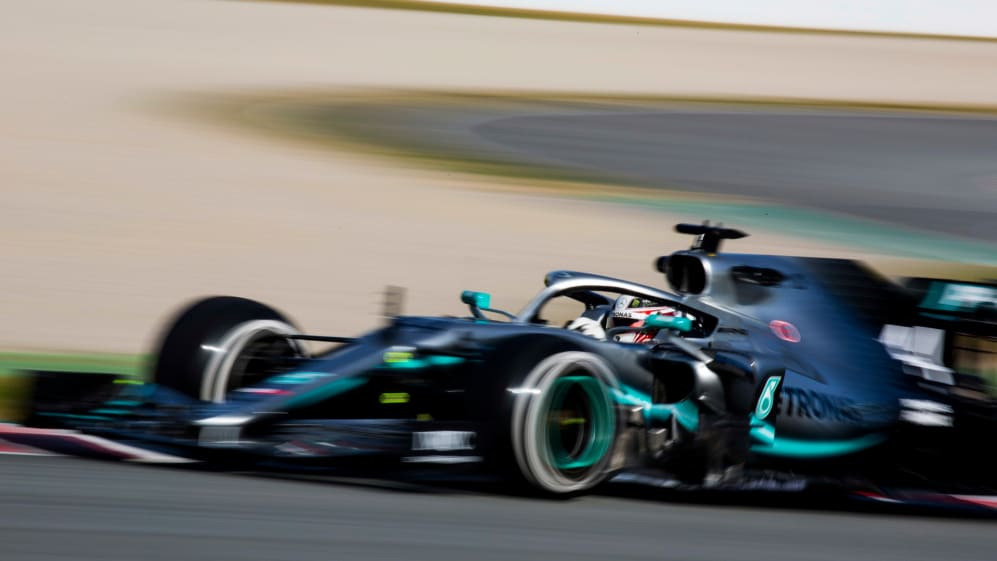 The Mercedes W10 caused quite the stir when it was unveiled last week, with the Silver Arrow marked out as the favourites once more after five successive double world championships. But after the first day of testing, the silver team were keeping their feet on the ground.
Rivals Ferrari set the timesheets alight on Monday, with Sebastian Vettel comfortably setting the pace while also clocking the most laps of anyone with 169. In contrast, Valtteri Bottas and Lewis Hamilton, who shared driving duties, finished nearly two seconds off the pace with 150 laps between them.
Bottas spent the morning session gathering tyre and aerodynamic data, with Hamilton turning his attention to collecting information on how the new car reacts to certain set-up changes when he got behind the wheel.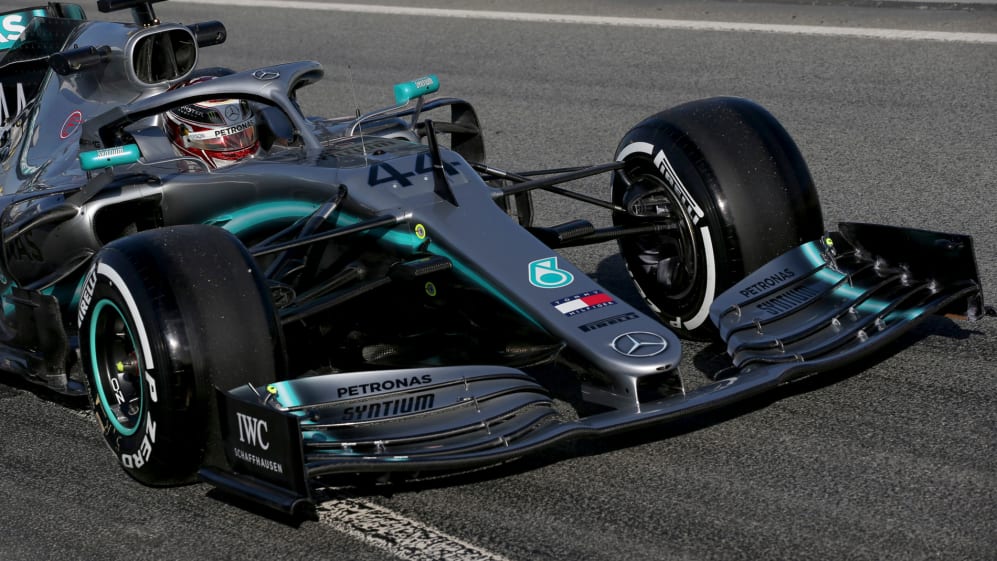 "The first day with a new car is always a really exciting thing and today was not a bad start," said technical chief James Allison. "Both drivers had their first taste of the W10 and got 150 trouble-free laps on the board by the end of the day.
"We managed to squeeze quite a lot in to this first day of running, finding out both how the 2019 tyres are working and also learning about the way the car responds to set-up changes. Today was not about absolute pace and we're reasonably pleased with the handling of the car and the way it is behaving."
Bottas was equally cautious. "I did 69 laps and there were no major issues with the car, so it was a relatively successful run," he said. "Since the car is brand new, we immediately found ways to improve the balance and the behaviour and we will continue to work on that in the next days.
Hamilton added: "It's great to see the car is running as smoothly at it is. It feels quite a bit different compared to last year and we're now getting to know it, trying to understand the balance and trying to understand the characteristics we're working with.
"It's been a positive first day, we got through our running plan and there's lots for us to learn about the new car which we will be working on."