Mercedes scoop prestigious Laureus 'Team of the Year' award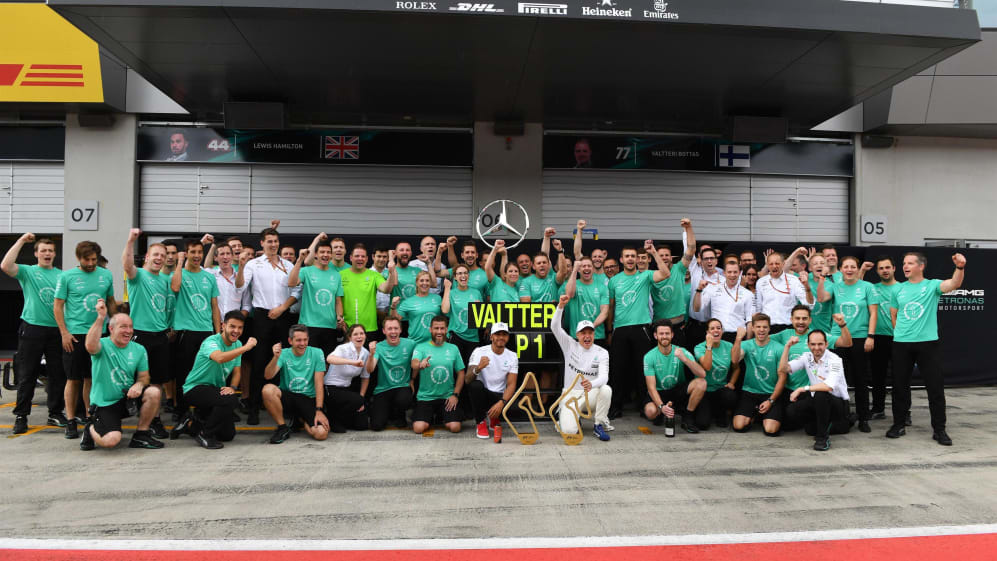 They've been top dogs in F1 for the past four seasons, but now Mercedes have been recognised at the best team in all of sports – well, in the past 12 months at least...
At the prestigious Laureus World Sports Awards in Monaco on Tuesday, the Silver Arrows saw off competition from the NBA's Golden State Warriors, the NFL's New England Patriots, Champions League-winning football team Real Madrid, France's Davis Cup tennis team and New Zealand's America's Cup champions to be crowned Laureus World Team of the Year.
In doing so Mercedes, who had been nominated in the category for three years previously, became just the third F1 team to be given the accolade, following in the wheel tracks of Renault in 2006 and Brawn GP in 2010.
But while Mercedes were successful, star driver Lewis Hamilton missed out on an award. The Briton was one of six elite competitors nominated for World Sportsman of the Year, but that honour ended up going to tennis superstar Roger Federer for the fifth time in his career, meaning Michael Schumacher (2002, 2004) and Sebastian Vettel (2014) remain the only F1 drivers to win the prize.